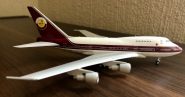 Written by Fabricio Cojuc
Australia's QANTAS, a long-standing Boeing customer and leading B747-100 operator, seemed to be a natural SP customer when the type was introduced, but operated only two. The "Stubby Puppies" were most commonly deployed to the US West Coast and Far East.
The airline's second unit (MSN 22672, 08.03.81, VH-EAB, "Winton") carried the leasing company's name and logo, visible in the lower front fuselage (it was renamed "City of Traralgon" in 1991). The classic 1970s livery features the iconic winged Flying Kangaroo logo over the traditional red-colored tail; a light orange cheatline; large red QANTAS titles together with "SP" references (mid-fuselage and upper tail); and the Australian flag above the registration. The special "Official Carrier Brisbane 1982" (Commonwealth Games) titles were applied just after its delivery flight to Sydney. This aircraft flew Pope John Paul II on a special PER-SEY-CIA flight on December 1, 1986. It was leased to subsidiary Australia Asia Airlines in the mid-1990s.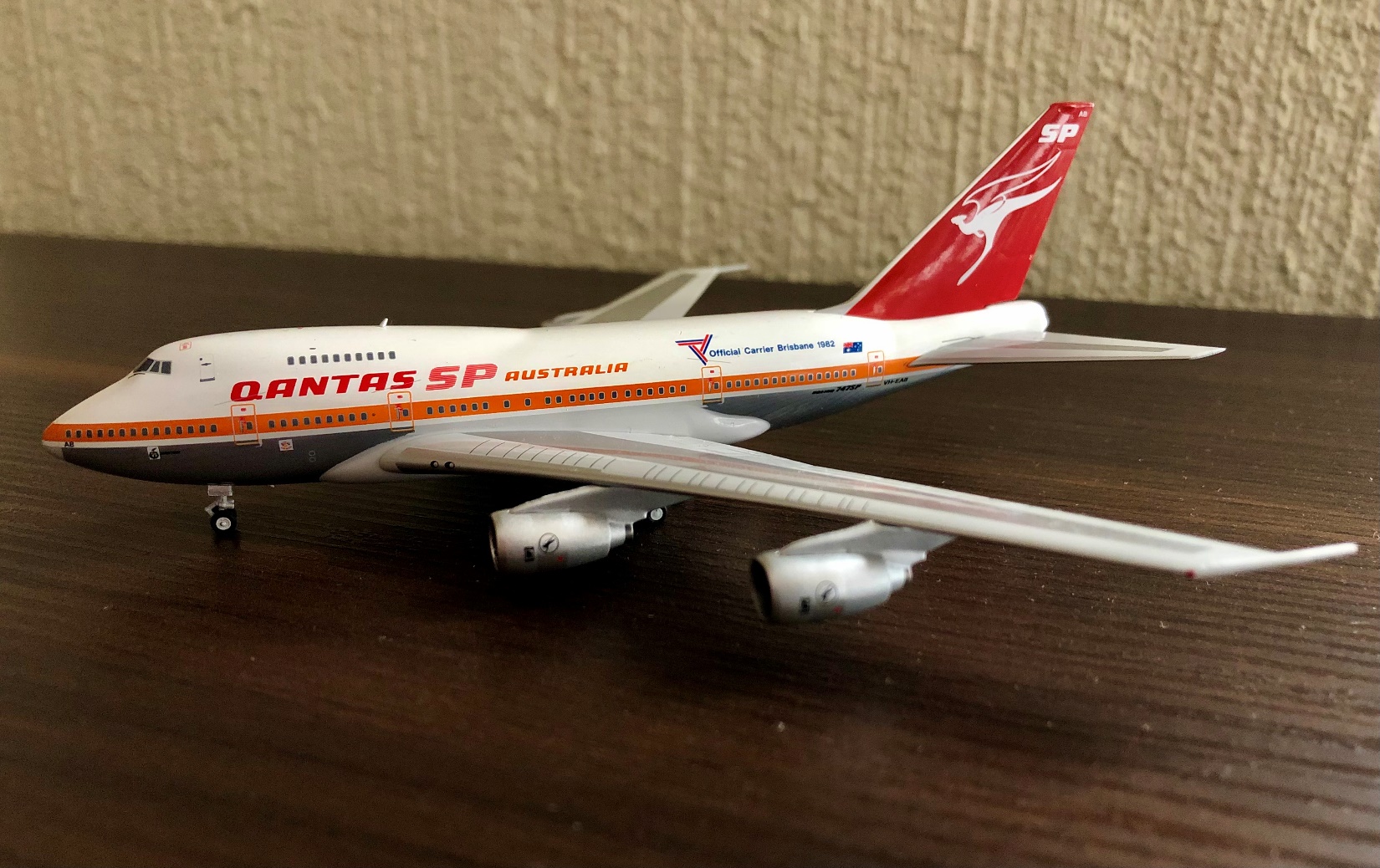 The first unit (MSN 22495, 01.11.81, VH-EAA, "City of Gold Coast Tweed") also spent some time with Australia Asia Airlines and Australian in the 1990s. The 2000 look, based on the 1984 revamped livery, features smaller QANTAS titles, the airplane´s name in the lower front and "The Australian Airline" legend under the titles; the Australian flag; a modernized, wing-less Flying Kangaroo; and a subtle golden line along the outer edge of an elongated red-colored rear aircraft section. This livery has continued to evolve over the years through different adjustments but still retains, to date, the same basic elements.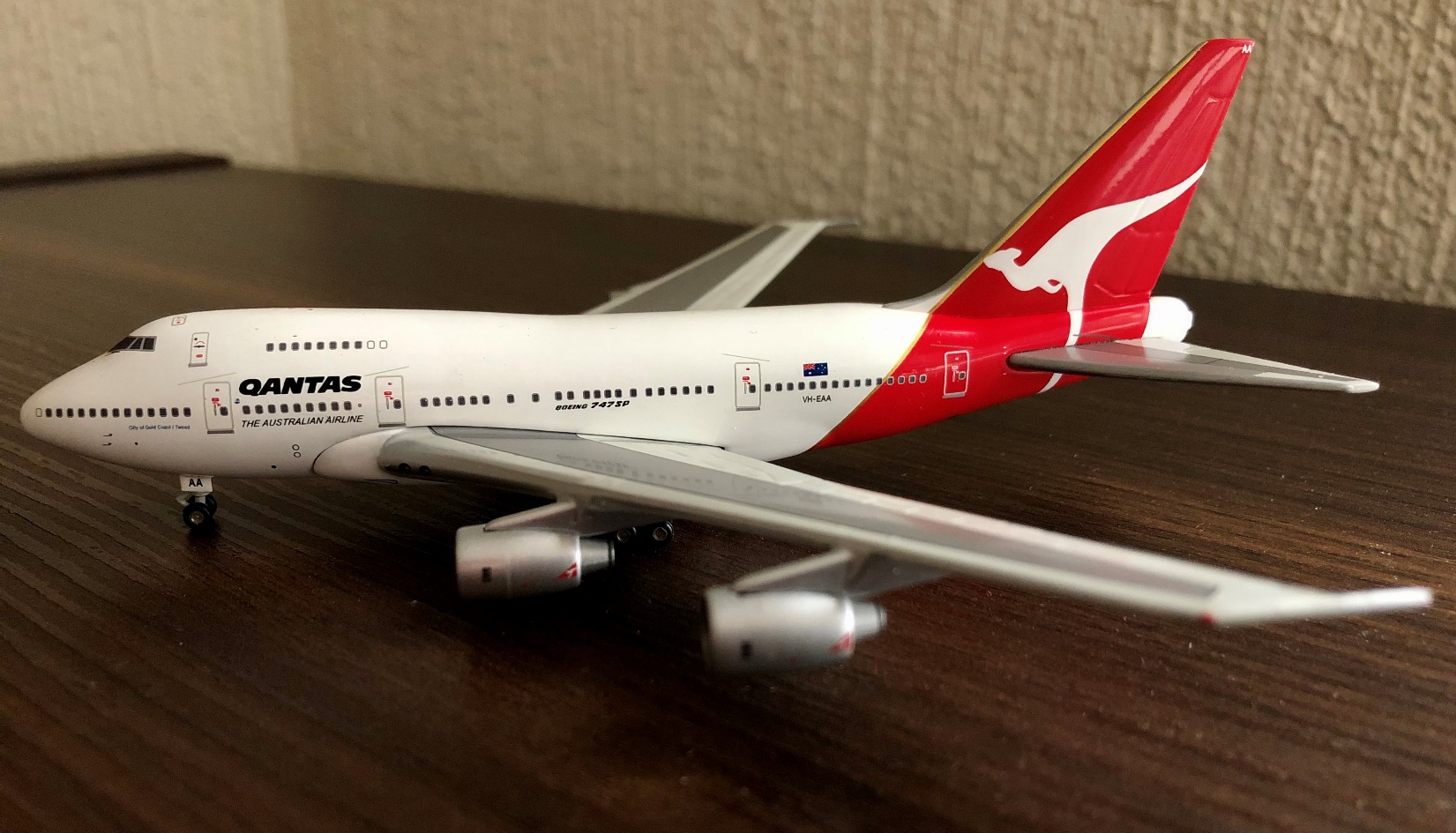 VH-EAA and -EAB were retired and scrapped in 2002 at MZJ.
European airlines loved their classic Jumbos but not the SP, except French leisure carrier Corsair. Its only SP (MSN 21253, 08.27.76) was delivered new to South African Airways, leased to Royal Air Maroc in 1985 and subsequently leased to Corsair in 1994. It was first registered in Luxembourg as LX-ACO, becoming F-GTOM in 1996. Based at ORY, its frequent destinations included BKK, RUN, MRU, PPT (via LAX), FDF and PTP. It operated some flights on behalf of Air Tahiti Nui between PPT and NRT. The all-white fuselage featured large titles as well as a light and dark blue sea and sun tail design. The aircraft preserved the original Corsair color scheme until its retirement, unlike the rest of the fleet which migrated to TUI colors in 2004.
F-GTOM was involved in a serious wing-clipping ground incident with a Philippine Airlines B747-400 at LAX on June 6, 1999, sustaining considerable damage to its left wing and fuel tank. It was returned to service after repairs and remained in service until 2002. It was decommissioned and eventually abandoned at CHR.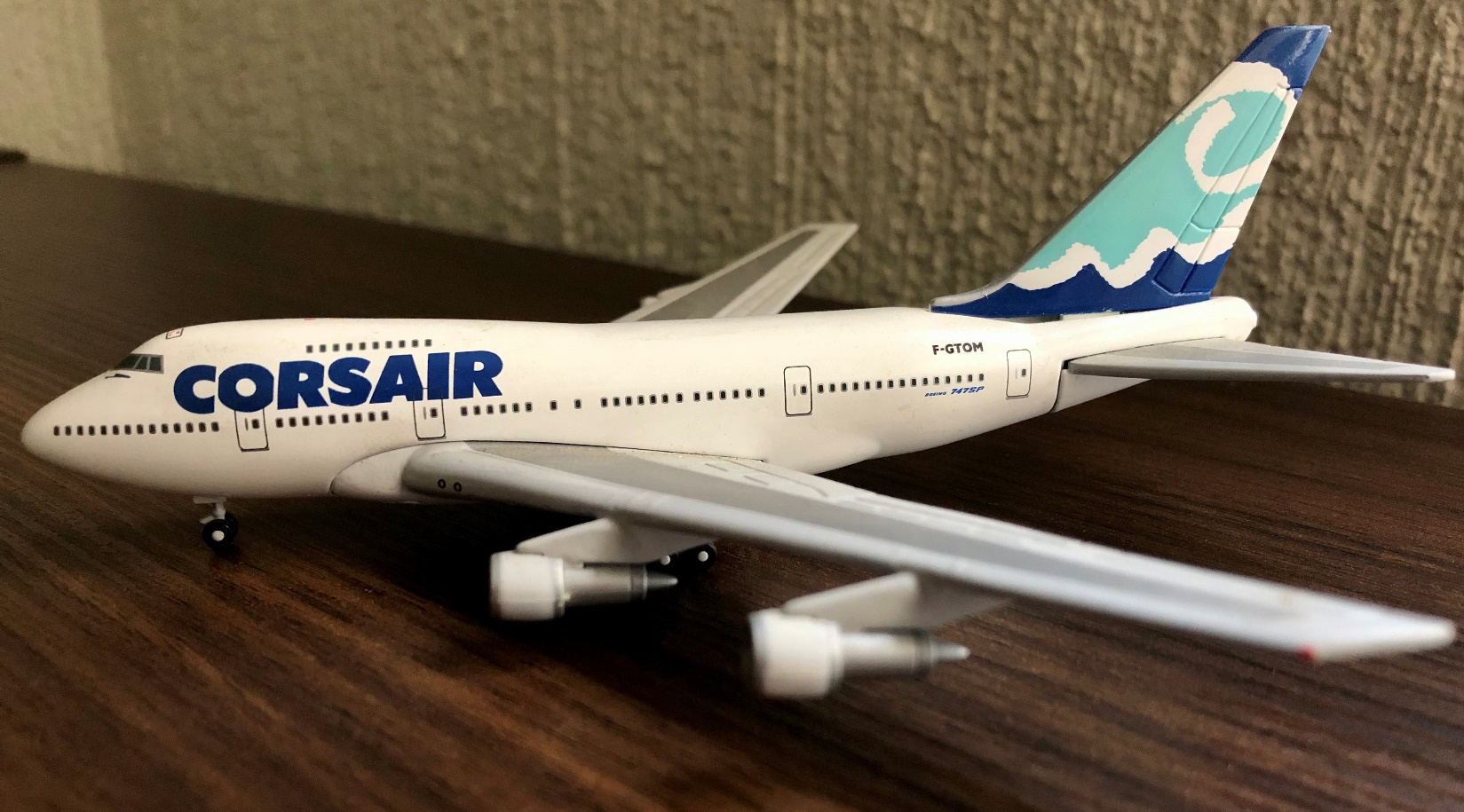 The SP found a successful niche among private operators, especially in the Middle East, as a luxurious executive aircraft at the service of governments and royal families.  A fitting example is Qatar's Amiri Flight VP-BAT. Originally delivered to Pan Am (MSN21648, 03.09.79, N539PA, "Clipper Black Hawk") and transferred to United in 1986, it was sold to Qatar and transformed into a flying palace in 1996. The aircraft  featured a "Head of State VIP configuration" with 89 seats, several bedrooms , meeting rooms, health care area, and stylish lavatories. The aircraft was based at Doha and Bournemouth and registered in Bermuda. The SP was sold to the government of Yemen in 2018.  The 42 year old aircraft is currently on the selling block and in preservation at MZJ.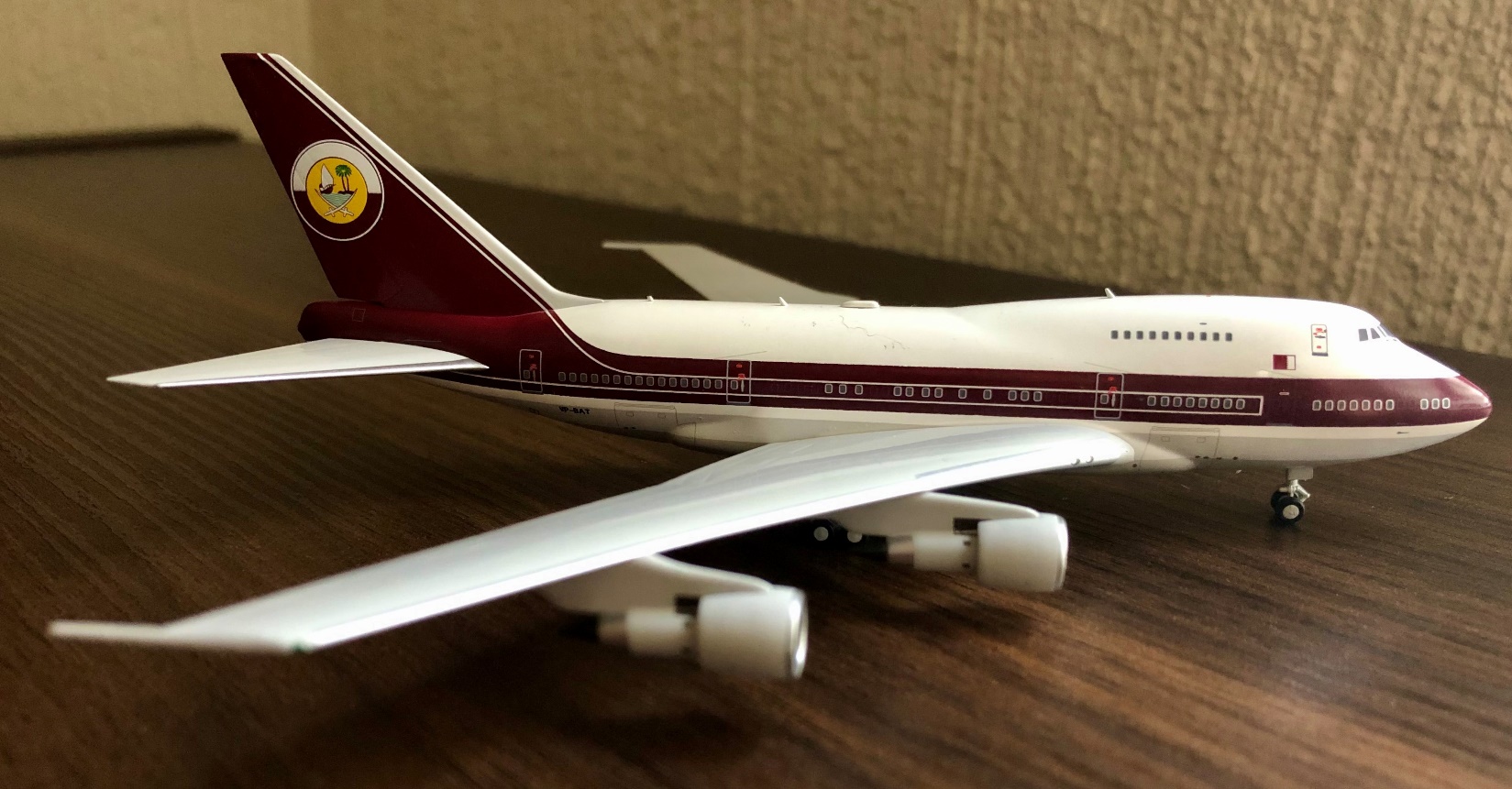 Another Bermuda-registered SP, Las Vegas Sands Corporation VP–BLK (MSN 21961, 10.30.79, N58201 originally delivered to TWA) was sold to the United Arab Emirates Royal Flight in 1985 (A6-SMR) and converted to executive configuration.  In 2007 it was purchased by Sands as a VIP transport for corporate passengers and high roller casino gambling patrons,  becoming for many years a familiar sight at LAS. The aircraft has been parked for several months, presumably due to high operating costs and the sale of the Sands Corporation.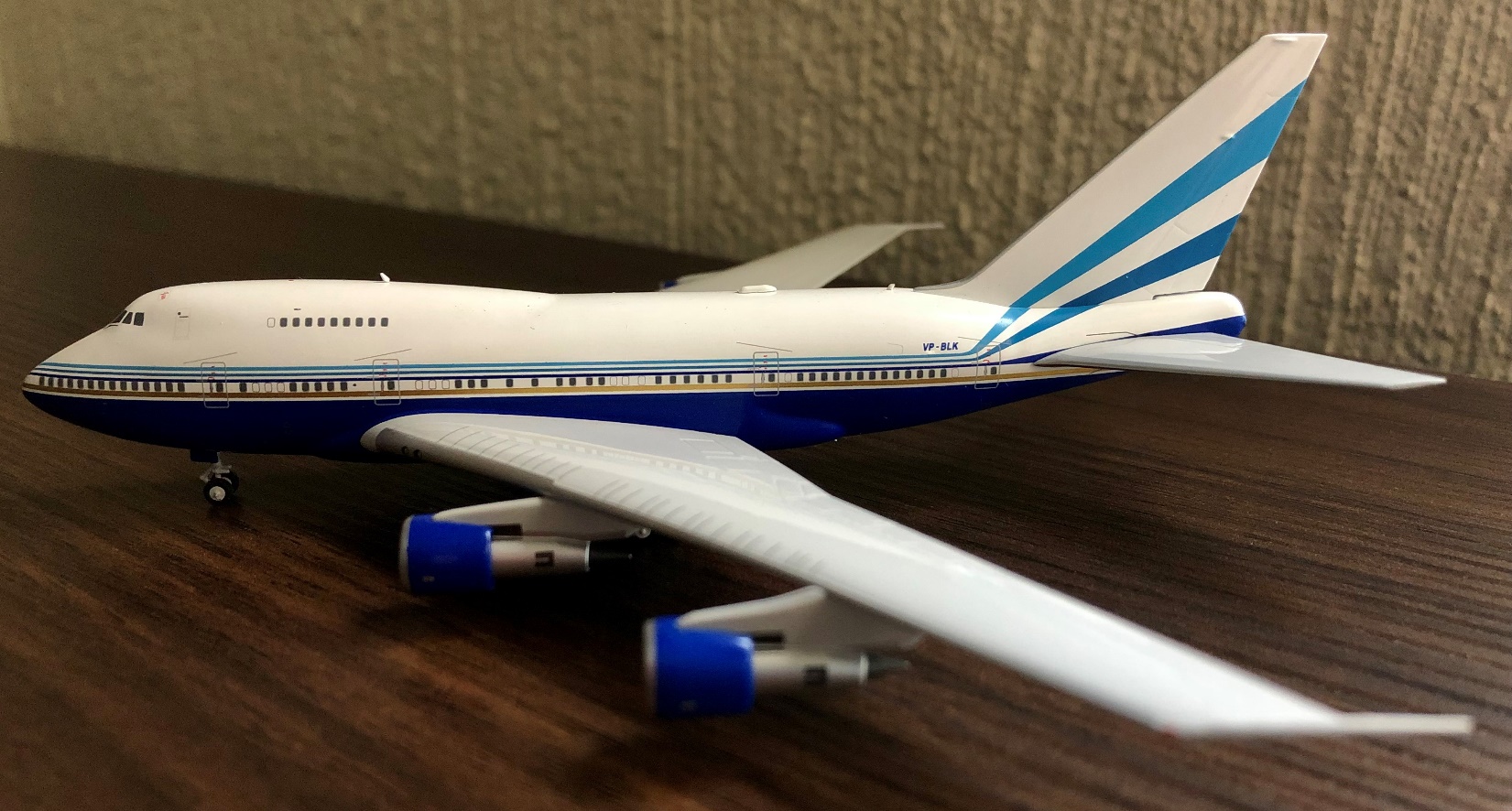 The finale takes us to SOFIA (Stratospheric Observatory for Infrared Astronomy), a US-German partnership involving NASA and DLR. Fittingly registered N747NA, the SP was originally delivered to Pan Am (MSN 21441, 04.07.77, N536PA, "Clipper Lindbergh"), then purchased by NASA from United (N145UA) in 1997 and heavily modified into an airborne observatory over a whopping ten-year period. The major structural overhaul included creating a cavity to house an airborne telescope; installing all support systems; and modifying the cabin interior to provide working areas for scientist and educators. A large door in the aft fuselage can be opened in flight, enabling telescopic observations in the stratosphere thanks to the SP´s high cruise altitude capabilities up to 45 thousand feet. This one of a kind aircraft is mainly based in PMD, but also spends some time in CHC. The original Pan Am name was retained and is barely visible in the lower front fuselage.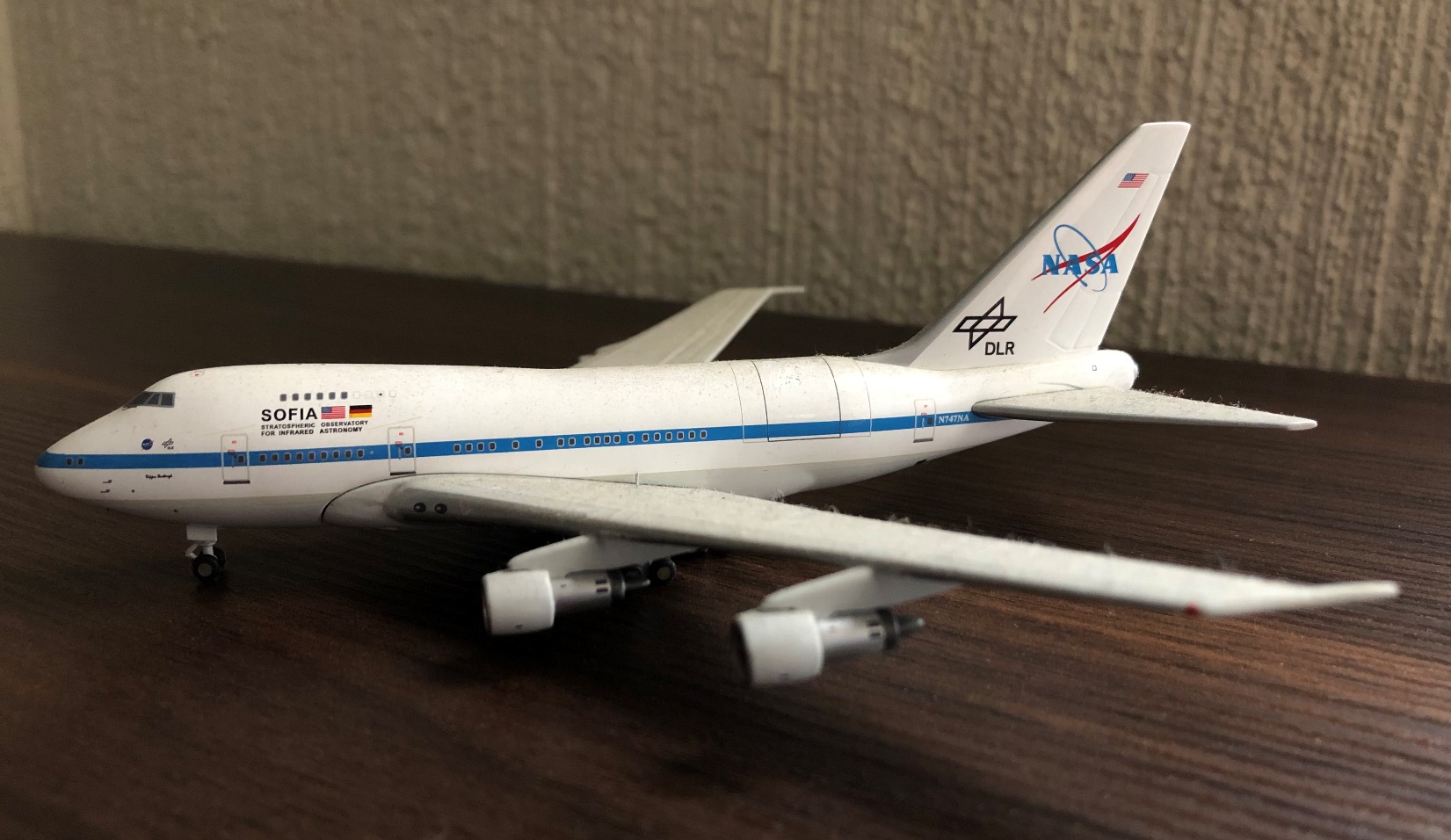 Boeing manufactured 45 SPs between 1975 and 1989 of which only a handful remain active today. It proved to be an exceptional aircraft performance-wise, setting multiple speed and distance records, and exceeding many of its original design operational parameters. The SP was caught in the middle of rapidly evolving technologies, including the evolution of the B747-100 into the -200 and -400 series, escalating fuel prices, and the demise of Pan Am, its largest operator. The B747SP will certainly be remembered as a pioneering, game-changing commercial aircraft.