Paul Collins Achievement Award
---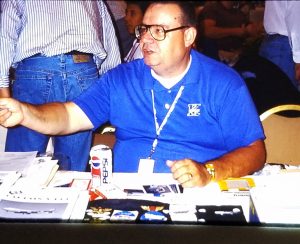 Created in 2019, the Paul Collins Achievement Award is named for Paul Collins, the founder of the World Airline Hobby Club (now the World Airline Historical Society). This annual award recognizes an aviation enthusiast who has made exceptional contributions to the WAHS and the realization of our mission.
Due to the Covid-19 pandemic, the 2020 convention was postponed and the 2020 award was presented in 2021.
---
Jon Proctor – 2020 Recipient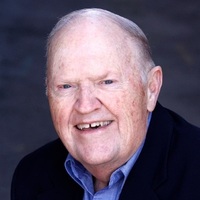 The WAHS Board of Directors chose to honor Jon Proctor, noted aviation author and historian, as the inaugural recipient of the Paul Collins Achievement Award. We planned to present the award to Jon at Airliners International 2020 PHX, but Jon sadly died in April 2020, shortly after the WAHS president personally told Jon he would be receiving the award.
Follow this link to learn more about Jon Proctor.
The award was presented to Jon posthumously at the AI 2021 PHX banquet.
---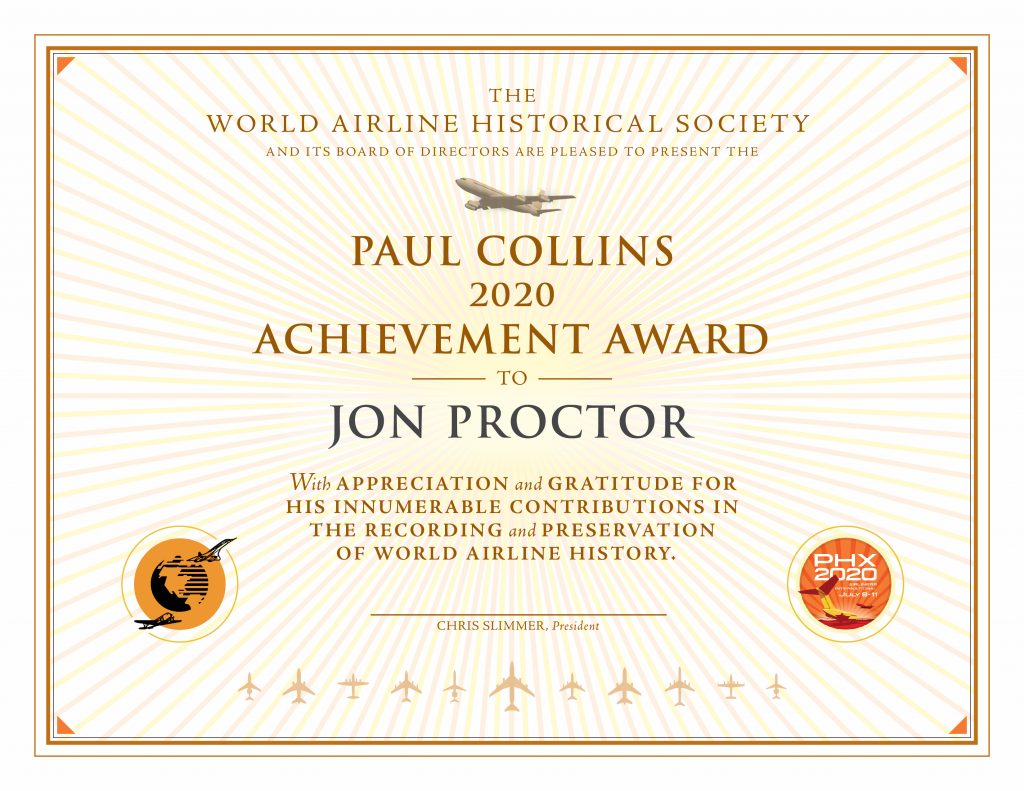 ---