Membership
Kiddie wings? A postcard or timetable? A picture taken during an air show or first flight? A toy airplane? Perhaps a safety card, ticket jacket, playing cards or an inflight magazine? Maybe an amenity kit, a pen or an airsickness bag?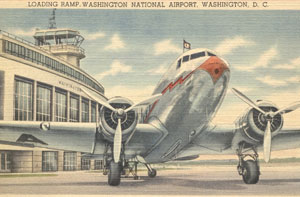 What was your first piece of airline memorabilia and do you still have it? Do you remember your first airplane ride? Have you kept a log of every flight you've ever taken? We'd like to welcome you to the World Airline Historical Society (WAHS) and invite you to become a member.
By joining WAHS, you can give back to the hobby that has given you so much and help keep it alive for the next generation of memorabilia collectors, spotters, and aviation enthusiasts. We welcome anyone with an interest in aviation and the airline industry.
Membership in the World Airline Historical Society costs just $10 per year. The standard membership term is from July 1-June 30, but varies slightly based on the dates of the Airliners International annual convention. All communication from WAHS will be via email. We will send you a reminder to renew your membership shortly before the end of your membership term.
You can join or renew by following this link: WAHS Membership Form.
Our membership meeting is held on Saturday morning during the annual Airliners International™ Collectibles Show & Convention. All members in good standing are invited to attend.
Don't want to join but want to support the Society's activities? Please consider making a donation. We appreciate your membership and support and we welcome your participation in achieving the mission of the Society.
The World Airline Historical Society, Inc., is an all-volunteer, 501(c)(3) nonprofit organization registered in Florida. Our mission is to promote an awareness of the rich and colorful history of the airline industry to the general public. WAHS sponsors volunteer-led regional shows and conventions in the United States and Europe, bringing together collectors of all ages, and also our informative website and online Captain's Log. Your membership and tax-deductible donations (as allowed by law) help support our efforts to make the hobby accessible to all.