Trans World Airlines A Book of Memories
This review column focuses on both current and older books on commercial aviation topics.
Written by Shea Oakley.
Trans World Airlines A Book of Memories: TWA Employees and Friends Tell the Story of an Iconic Company
By Jon Proctor and Jeff Kriendler
Bluewater Press
ISBN 13:978-1-60452-122-1
265 Pages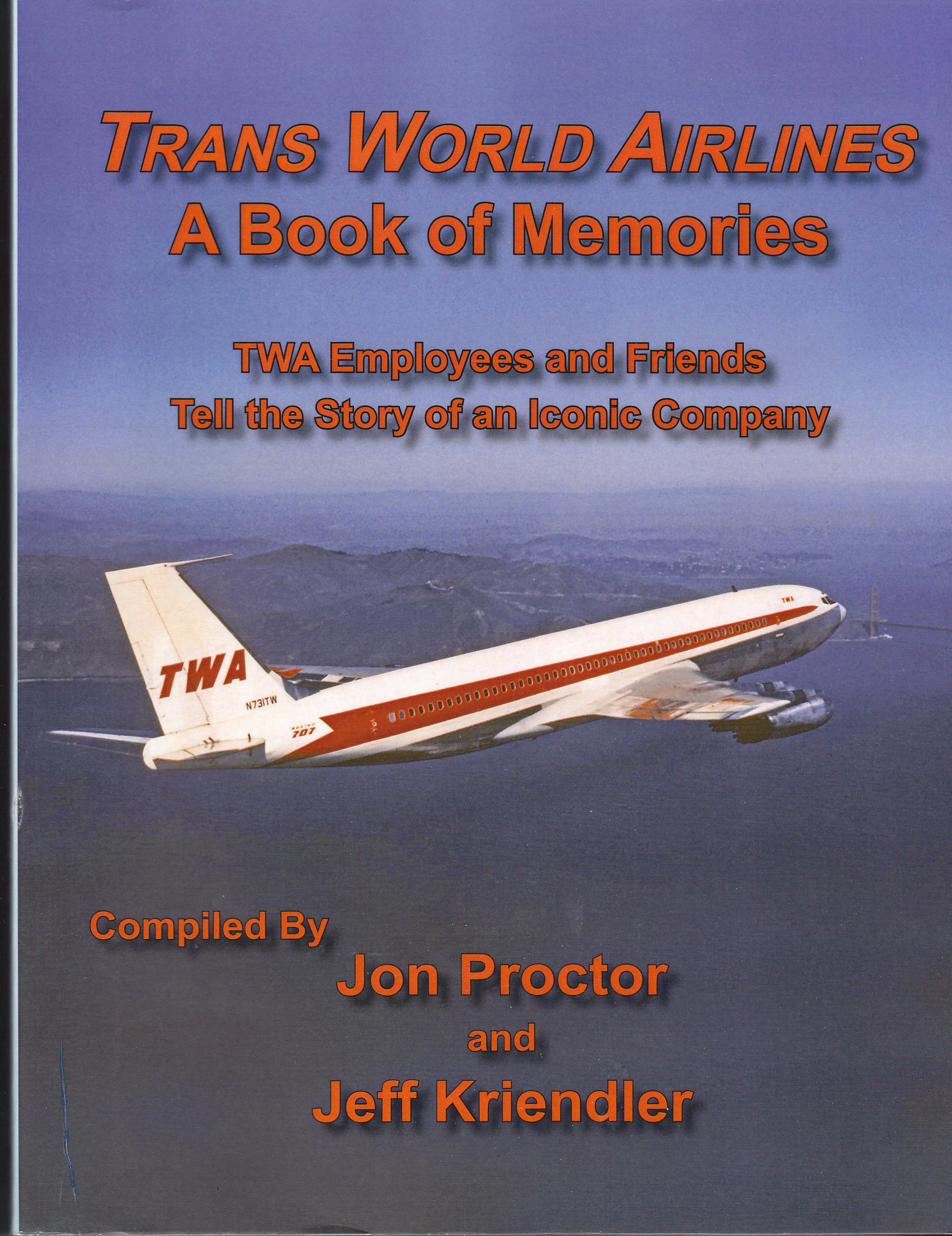 Recent years have seen a number of books of this type published. They belong to what might be considered to be a new genre that I call, "employee –driven airline histories."  In addition to the volume being reviewed here, there have been two other books produced in the same basic format on Eastern and Pan Am by separate publishers. The co-author of this one, Jeff Kriendler, was also co-author for the Pan Am history. The TWA book is the latest of the three having been published earlier this year.
What sets these books apart from other printed chronicles of major airlines is the fact that each chapter is a separate story about some aspect of the company told by either a former employee or a "friend", often a passenger, of the subject airline. Two other distinctive aspects of the genre are the choice of only defunct carriers as subject matter and the presence of a large number of color images sourced from one or two well-known longtime airliner photographers (this book's co-author Jon Proctor and/or George Hamlin being the photographers in question in at least two of the three books mentioned).
After 75 years of continuous operation, TWA was the target of a successful 2001 takeover attempt by American. It was a logical early subject for an employee-driven airline history as it was one of the original "Big Four" U.S. trunk carriers. Also, for many years, it was the only domestic company that had an extensive international route system. Beyond those claims to fame additionally Trans World was an airline known to have a certain glamour and spirit that set it a bit apart from other pioneering carriers.  This was often rightly or wrongly attributed to TWA's longtime owner, a man who was at least as iconic as the airline he ruled for many years-the eccentric and reclusive billionaire Howard Hughes.
The book's 61 chapters cover a myriad of stories told by Trans World insiders. Just a sampling of subjects include encounters with Hughes, flying famous passengers (including the Pope), operated aircraft types, hijackings, accidents, humorous stories from both flight and ground crews, and a number of pieces about upper management from the perspective of TWA executives through the years. Also included is plenty of material pertaining to the one larger carrier that was acquired by TWA, St. Louis-based Ozark, and even coverage of its hotel subsidiary of many years, Hilton.
If you have an interest in this historic and storied airline, it is fair to say that this book should become part of your library. About my only two caveats would be that I would have preferred it to be printed on glossier stock for better photo reproduction (though this is, admittedly, an expensive proposition for independent publishers) and copy-editing for grammar errors might have been tighter. Happily, a planned further print run will give the authors the opportunity to fully perfect what is otherwise a book well worth owning.
Availability: Copies of this book can be ordered for $29.95 each from Jeff Kriendler, 5600 Collins Avenue, Suite 14P Miami Beach, FL 33140. Shipping and handling are included.
Trackback from your site.