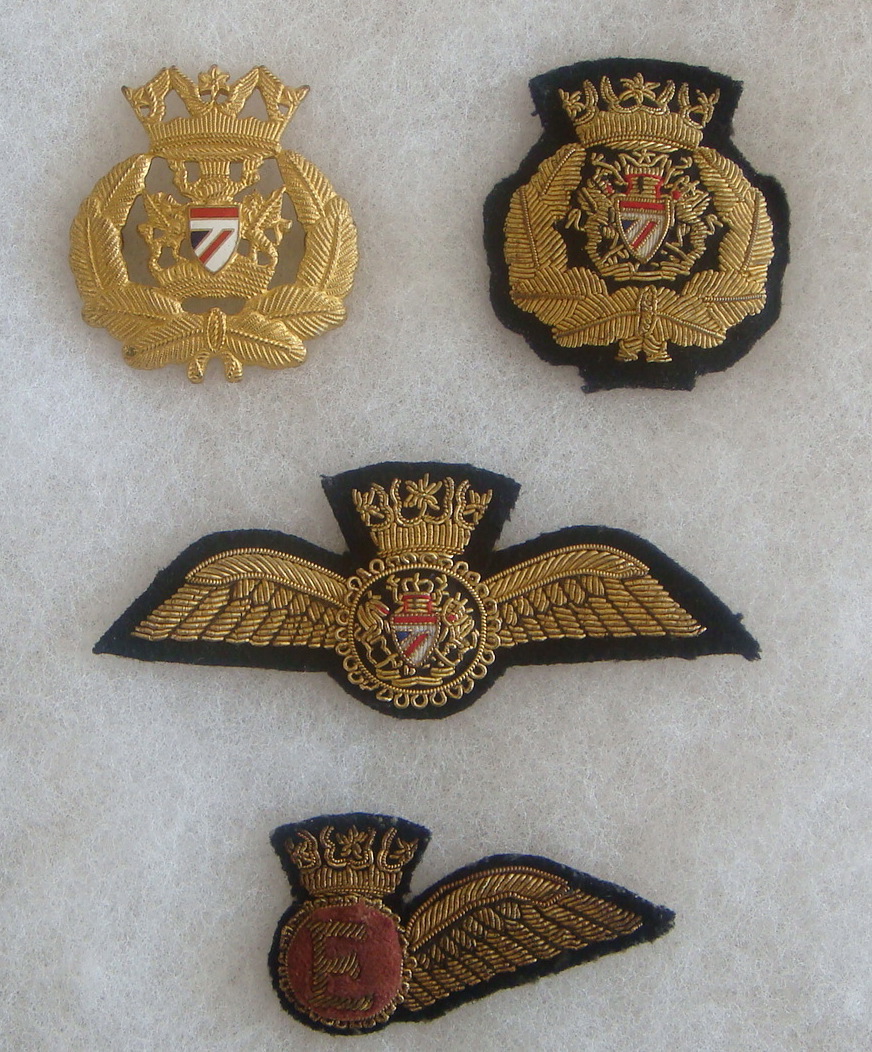 The British Are Coming
Written by Charlie Dolan
Now that we're entering a new year, I thought that I'd re-locate to another part of the world. I was born on Long Island, NY, went to high school on Manhattan Island and finished my career on the islands of Bermuda, so I thought a trip to the British Isles would be in order. I have quite a few insignia from those islands in my collection, so they might take care of most, if not all, of my 2021 contributions.
I usually try to submit images in alphabetical order, but because they pretty much were the flag carriers of Great Britain, I will begin with the insignia worn by Imperial Airways (1924 – 1940) and those of British Overseas Airways Corporation and British Airways.
Imperial Airways operated between 1924 – 1940, greatly reducing the time it took to reach all areas of the Commonwealth. The routes were operated by land and sea planes and connected London with the empire both east and west.  With the advent of World War Two approaching, the major carriers of the U.K. were merged into British Overseas Airways Corporation. In anticipation of this merger, the insignia of Imperial Airways were modified to remove the letters "I" and  "A" from the center shield while new insignia were designed for BOAC.
BOAC operated between 1940 – 1974 when it merged with British European Airways to become British Airways.  Over the years, the BA insignia have changed many times. The first BA insignia was very ornate with quite a bit of gold bullion thread and a three colored shield at the center of the wing and cap badge. There is also a metal version of this first BA insignia. The Next version was very plain in comparison with silver bullion thread on blue material. The center of these wings featured  a "speedmark" or "servicemark"  in red or white / red thread.
British Airways current wing is a well made silver item which looks very substantial.  I do not know if there is a metal hat badge or the silver threads badge has been retained. There have been several replica wings offered on Ebay, but I do not want one of those so I'm hoping that someday a real wing will find a place in my collection.
I was told many years ago that the insignia worn by Commonwealth engineering officers have purple fabric at the center of the wings behind the "E" and between the rank stripes on their sleeves and epaulets in tribute to those engineers who remained at their stations as the RMSS Titanic sank. I have recently read of a challenge to this theory, but I still put it forward.
Trackback from your site.