El Al,Israel,Stickers


By Marvin G. Goldman
Since EL AL's first scheduled flight in July 1949, it has issued numerous labels (sometimes called stickers) for promotional and identification purposes. Airline labels appeal to aviation enthusiasts as they form a historical record of the development of an airline's logos and advertising themes.
I have more than 200 different EL AL labels in my collection, and even more exist. Each has an adhesive side, typically on the back, for placement on baggage, cargo, stationery and other items, while a few have adhesive on the front for affixing to windows. This article features a selection of some of my favorites.
EL AL's earliest labels feature its first logo: a six-pointed star with added flying wings, designed by the noted Israeli artist, Franz Krausz. The six-pointed star has served as a Jewish symbol for several centuries, and some say it recalls the star symbol on the shield of the most famous Israelite monarch, King David. The star has adorned the tails of each EL AL aircraft since the founding of the airline shortly after the birth of the modern State of Israel in 1948. The logo with added flying wings remained EL AL's principal logo from 1949 until the creation of the EL AL "block" logo in 1962.
Let's start with EL AL's first four non-cargo labels.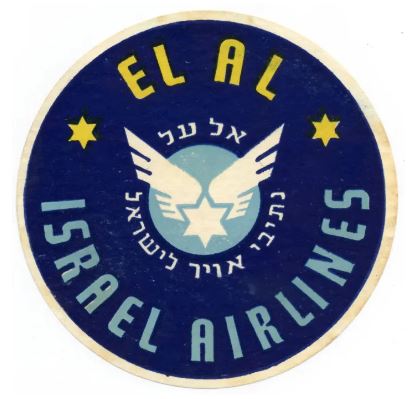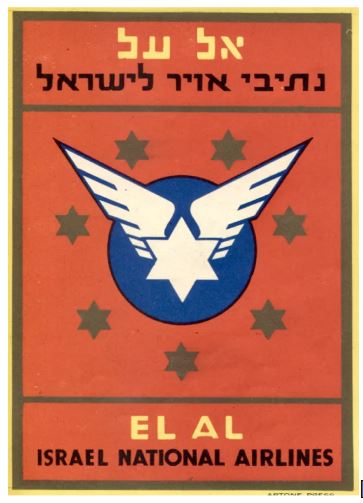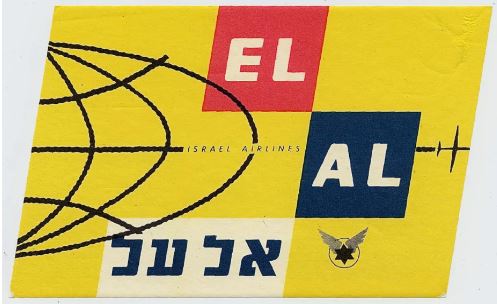 EL AL started all-cargo flights in 1950 and introduced several cargo label types to give
special handling instructions and to identify cargo destinations.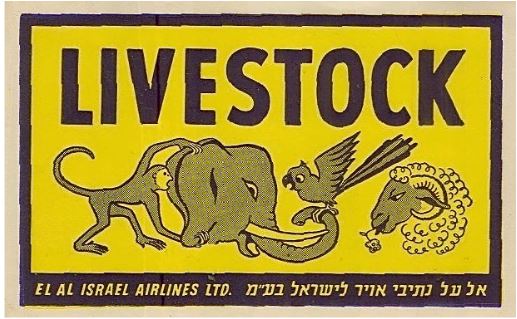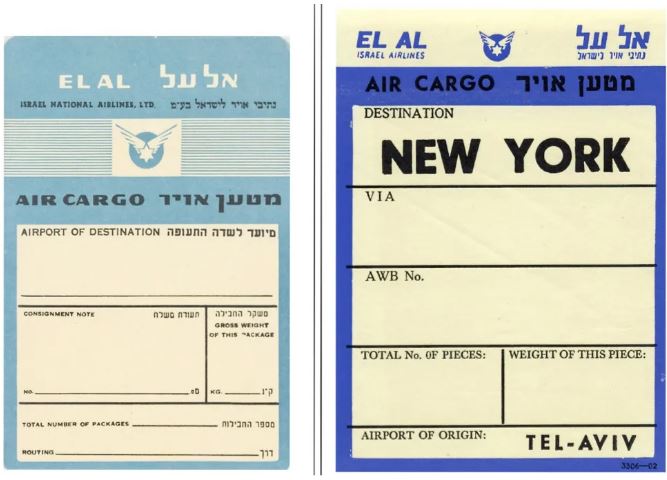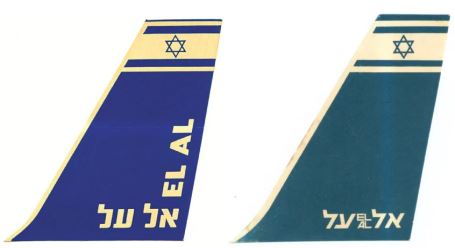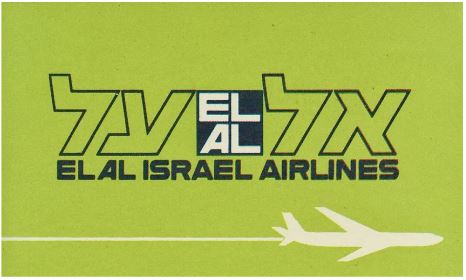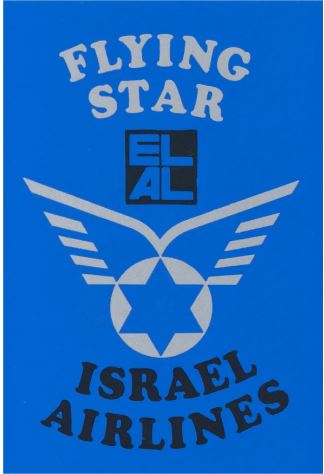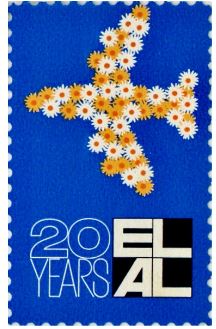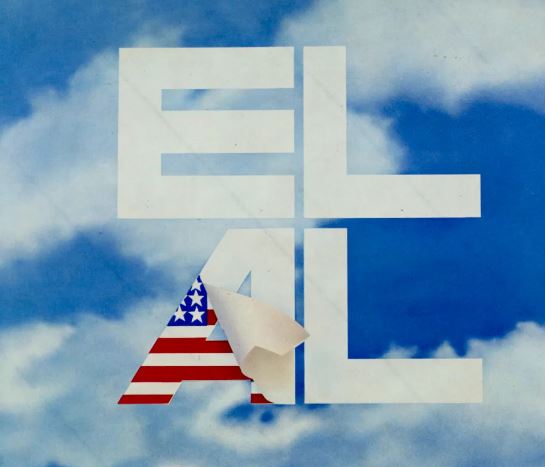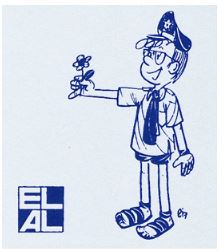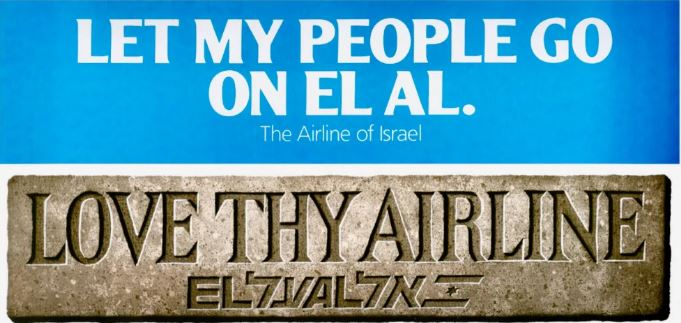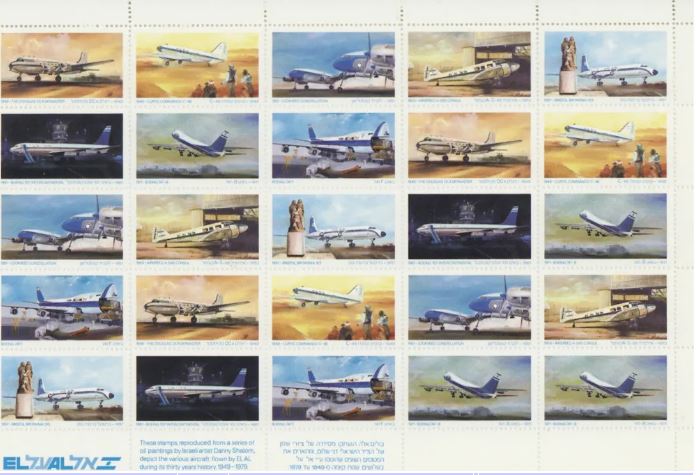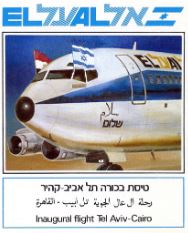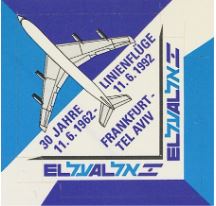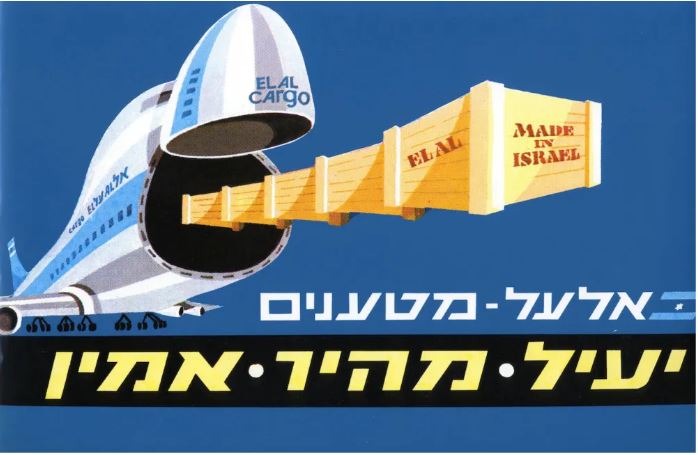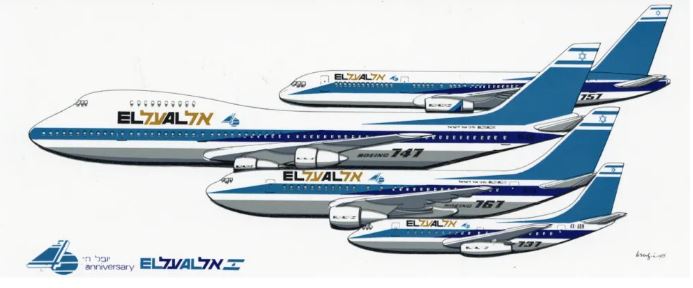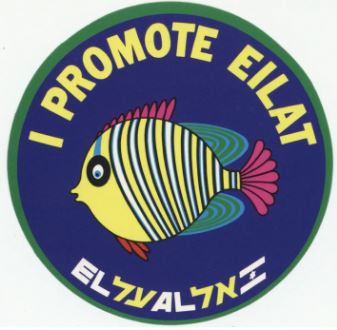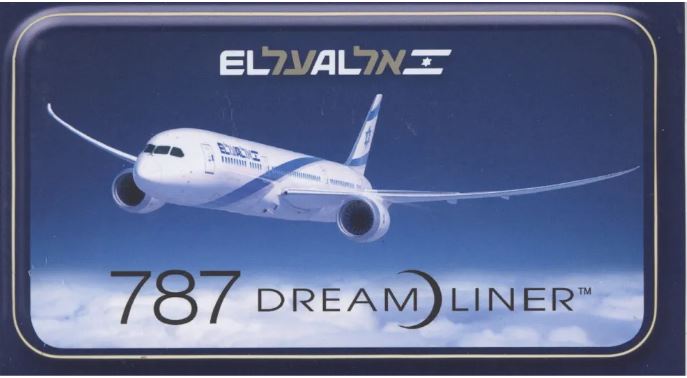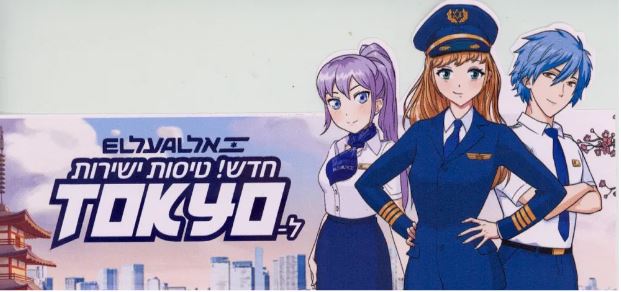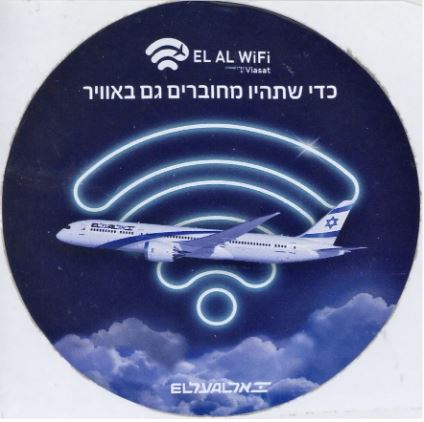 Article text copyright 2023, Marvin G. Goldman. All images from the author's collection.