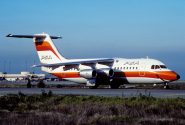 The Plane that Smiled Back
Written by Emma Rasmussen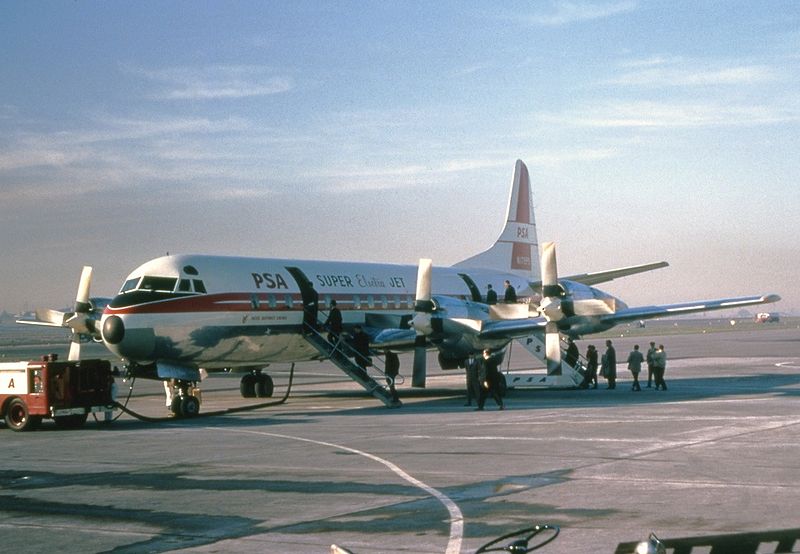 Few airlines in the twenty-first century can provide the same friendly allure that the airlines of decades past once exuded. One such example of this seemingly forgotten vibrance and zeal is Pacific Southwest Airlines (PSA). Sporting an iconic "smile" on the noses of their aircraft, it is hardly any wonder their slogan was "The World's Friendliest Airline." Throughout the 1970s and 1980s, their smiley airliners, adorned with colorful cheatlines, proudly served the state of California. Headquartered in San Diego, PSA became the way to fly in the Golden State.
PSA's humble beginnings can be traced back to the years immediately following World War II. Kenny Friedkin, an American aviator, and businessman founded the airline and set the tone for its colorful culture. Friedkin had previously attempted to start an airline known as "Friedkin Airlines," but this venture failed. PSA was his second and successful attempt. Friedkin's new airline began offering a weekly round-trip flight from San Diego to Oakland and Burbank. A single DC-3 was leased for $1,000 USD per month.
By the 1950s, PSA's fleet had grown and been modernized. Friedkin replaced his DC-3s with DC-4s, and painted rectangles around the windows so they more closely resembled the newer DC-6 (which had rectangular windows). At the end of the 1950s, the operation had evolved. An average of 37 flights across California were conducted, with a fare of $9.99 USD. When larger Lockheed L-188 Electra's joined the fleet PSA instantly overtook its competitors by carrying more passengers between Los Angeles and the Bay Area than any other airline. PSA's fleet would become even more advanced with the introduction of the Jet Age.
Between 1965 and 1970, PSA took delivery of several new Boeing and Douglas jet airliners, replacing its fleet of propeller aircraft. Between 1974 and 1975, PSA operated two Lockheed L-1011 Tristars. The operation of this twin-aisle airliner would make PSA the only intrastate airline to operate a wide-body airliner. The Tristar was particularly unique for PSA at the time, as it featured a luxurious lower deck lounge. Despite these major fleet updates, PSA was faced with stiff competition from Air California (later "AirCal"), it's fellow Golden State intrastate airline and largest rival.
PSA and Air California operated the few remaining Lockheed Electra's in their fleet (in PSA's case L-188's that were re-purchased after its original Electra's was retired) to provide flights into Lake Tahoe Airport, which had a jet ban until the 1980s. PSA retired it's Electras, as did Air California when the jet ban was lifted. PSA never returned to this hot destination, but AirCal recommenced flights with all new McDonnell Douglas MD-80s and Boeing 737-300s. PSA focused on expanding its business model to other neighboring states after the Airline Deregulation Act of 1978 took effect. AirCal soon followed suit.
PSA's new pastures included Albuquerque, Phoenix, Tucson, Reno, Las Vegas, and Salt Lake City. The maturing airline installed automated ticketing and check-in machines at its various destinations. PSA had planned to expand further east through the purchase of assets from Braniff International Airways, a struggling Texan airline. Unfortunately, this transaction did not come to pass, and PSA expanded to Idaho, the Pacific North West, and small under-served airports throughout California. The introduction of the BAe-146 in the early 1980s enabled PSA to expand within California.
One can attribute PSA's success to their affordable intrastate business model, which Southwest Airlines later pursued upon its own founding. However, it is important to note that PSA had a pleasurable company culture that made it unique. Friedkin, the airline's founder, was known for his laid-back attire and assortment of Hawaiian shirts. Management encouraged crew members to joke with passengers and provide extravagant customer service. The airline introduced flamboyant, yet flattering uniforms for their stewardesses, which matched the airline's branding. PSA's corporate culture inspired Herb Kelleher, the founder of Southwest Airlines. Kelleher implemented many of PSA's innovations in his own airline after ample studying.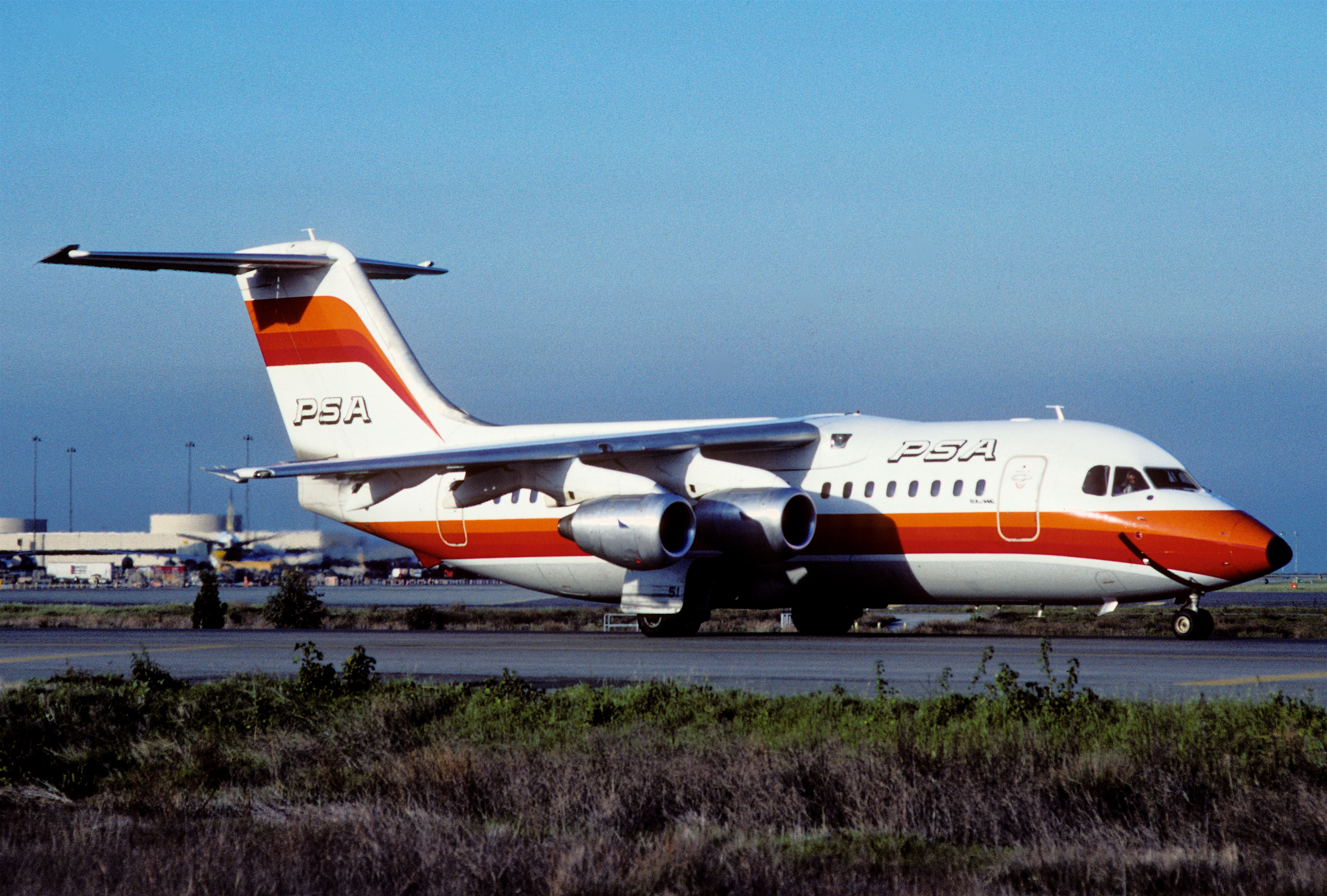 Today, PSA's legacy lives on as a nostalgia livery for American Airlines and the inspiration for Southwest Airlines. In 1988, PSA completed its merger with USAir, which eventually became US Airways. By the mid-1990s, PSA's original route network had completely ceased to exist within USAir. After several more airline mergers, PSA eventually found a place in American Airlines' heritage. PSA may no longer exist, but it remains a colorful part of aviation's extensive and storied history.
Originally published in Horizons – Embry Riddle Aeronautical University
Photos  from the Jon Proctor collection & WikiMediaCommons
Trackback from your site.