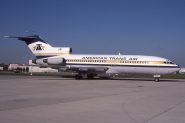 My last and best mission as an Account Representative for American Trans Air
By Phil Brooks
October, 1987

I was 25 years old, working for American Trans Air (ATA) at their headquarters in Indianapolis, IN as an Account Representative in the Sales Department, mostly on the phone, but occasionally traveling to observe U.S. operations with my charter customers-a dream job for this airline enthusiast!

We were in a regular morning meeting, going over that weekend's upcoming charter flights. One of the Managers, who specialized in military charters, mentioned he would not be supervising that weekend's U.S. Army Rangers charter from Pope Air Force Base, NC, to Aviano NATO Base, in Italy, due to Halloween plans. I didn't have anything going on, so I volunteered to work it.
That was approved, and on October 30 I was sent on a USAir DC-9-31 to Cleveland, OH (CLE), where I would meet the crew and aircraft, a 727-22 (N284AT, formerly with United Airlines), and ride its ferry flight to Pope (POB). Since it was a weekend, I also volunteered to ride it over to Italy, rest with the crew, and then ride the ferry flight back to Indianapolis. This was actually cheaper for the company than the airline ticket cost from nearby Fayetteville, NC (FAY) to Indianapolis. It would be almost 20 years before I would log FAY, but this was a lot more fun! I was on a salary, so they didn't incur any expense with me working on my days off. I think I ate all my meals on the plane.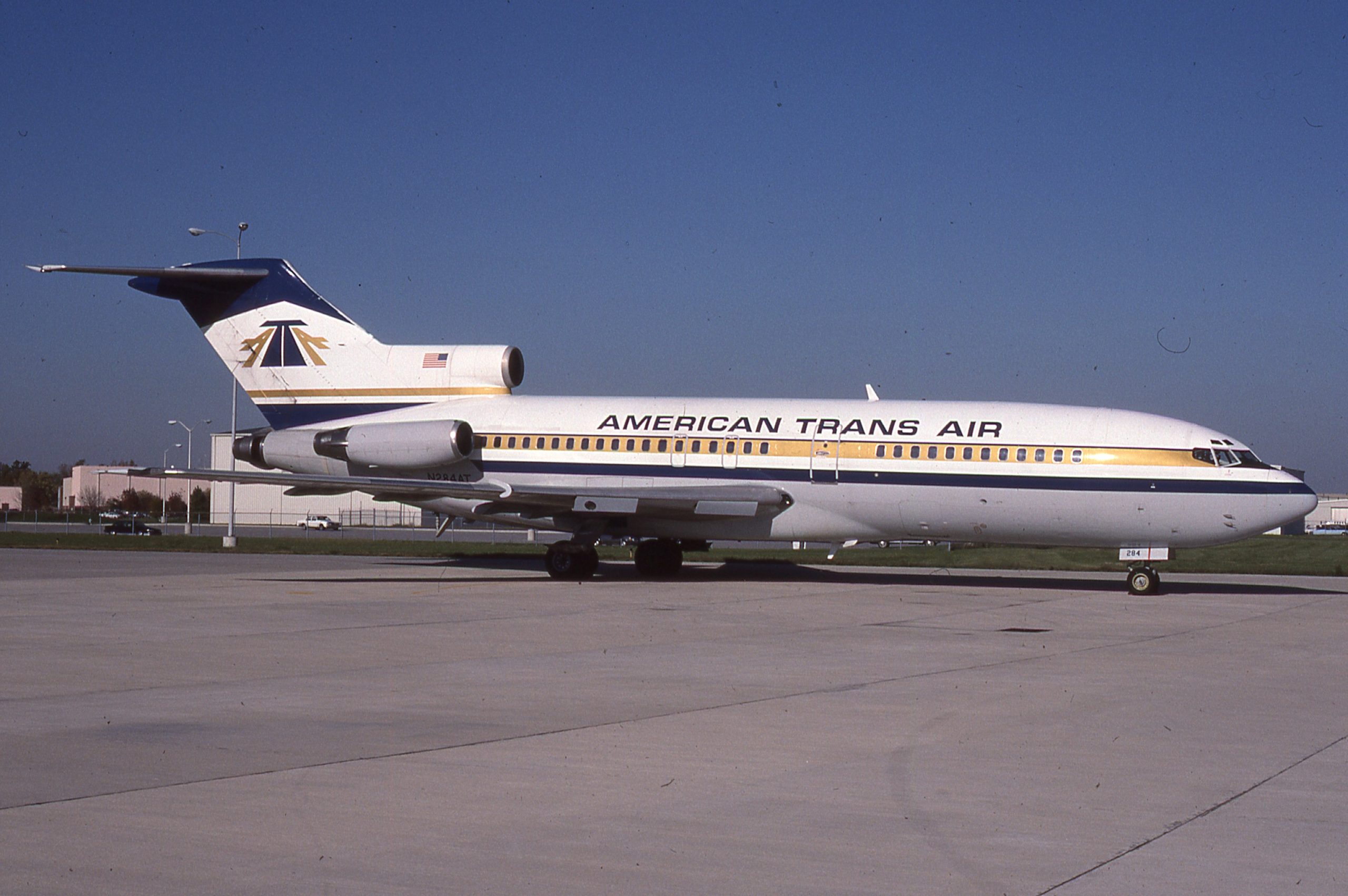 Arriving at CLE, I walked out to the ticket counter area and met with our Ground Handler, who drove me out to the aircraft. The Boeing was parked remotely; this was my first time boarding an airliner away from a terminal, which was of course fun for me.
Fate intervened on approach to Pope, as we were advised that the airfield was closed. We diverted to nearby Raleigh (RDU), my first visit to that airport, where I would visit at least 100 times more in the early 2000s, when I was visiting my girlfriend, later fiancee, later wife, Pam! We parked at an Eastern Airlines gate, and I went inside (to a payphone!) to call Pope Base Operations to see how long the delay would be. I was told that a C-130 transport aircraft had blown tires, which had to be changed on the runway, and they were about ready to re-open. I passed that on to ATA Flight Dispatch. We launched on the recovery flight shortly thereafter. This was my first airliner diversion to an unplanned destination (I'd had an over-flight of an airport due to weather ten years earlier); my total now is 14 out of more than 6,500 flights, every one a good story!
We arrived at POB in the dark and commenced loading 65 Rangers and their equipment. I had a truckload of young soldiers to load the bellies, so it went quickly. The Rangers' parachutes were loaded as "seat baggage" in the rear of the cabin, which had 129 seats (single class). Their weapons were in the cabin, but I was told that the firing pins had been removed.
We departed with no further delay on our two-stop mission to Italy, making fuel stops at Gander, Newfoundland (YQX) and Shannon, Ireland (SNN), without deplaning. All the airports on this trip were new to me. After attempting to sleep in a cabin seat, I moved to a cockpit jumpseat once we made landfall on the other side of the Atlantic. I observed that all our passengers were sleeping soundly-one of them had told me that they were happy to not have to parachute out, for a change! I enjoyed listening to ATC transmissions on a headset.
Our arrival was in the late afternoon at Aviano (AVB) and we were billeted at the Hotel Villa Ottoboni, in the nearest town of Pordenone. I still have (yes, I got permission to take it) a little plastic tray from the bar there, that one would put their payment on, and I use it every day to store my change!

I was exhausted and went right to sleep, getting up just in time to head back to the airport, but I remember the flight attendants went out on the town-impressive! They would sleep on the trip back, but I didn't want to miss anything! I don't remember anything special about the departure, as it was still dark outside.
We made an uneventful fuel stop at Shannon; but, at Gander, the crew decided they wanted to eat something other than the provided catering. I volunteered to purchase everyone's Fish and Chips meals for lunch. I have no passport stamp for my visit, so don't believe that I officially entered Canada-probably just used the snack bar in the Transit Lounge. We were the only international arrival at the time.

Finally returning to our IND base, the Customs Officer met us in the jet bridge and cleared us right there-I felt like a VIP!
Captain Baker wrote up a nice review of my participation, recommending that this be done more often. Alas, a week later, the company found themselves in a financial crisis and needed to cut costs immediately. I was furloughed on November 9, but within a few days, was hired at USAir as a part-time Customer Service Agent at IND. I don't think I would have ever left ATA if they hadn't laid me off; that was a great place to work for a young airline enthusiast who didn't need to make much money!
Tags: American Trans Air, ATA
Trackback from your site.