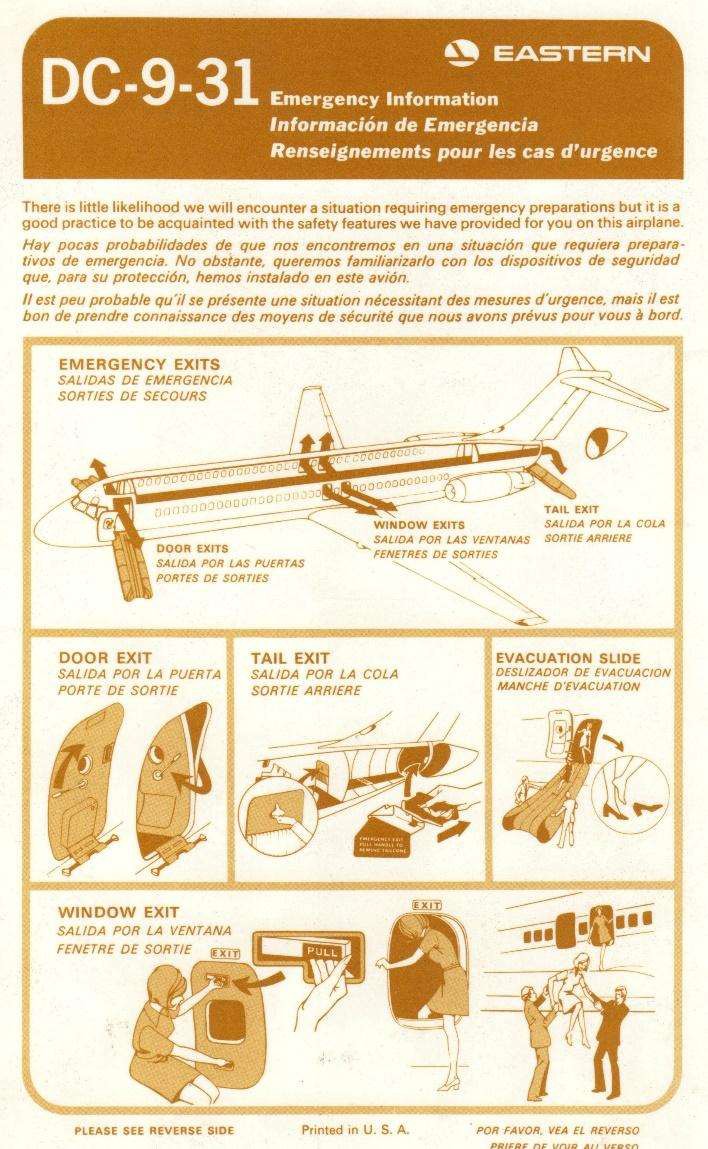 Musings from a Passenger's Seatback Pocket IV
Aircraft Safety Cards
Jet Aircraft – Part 2
Eastern
Written by Lester Anderson
Eastern
As I explained in a Propeller Aircraft Safety Card Article, Eastern was my favorite airline. Part of the reason was because when they first opened airline clubs to the general public for a fee, I was an early participant in being a member. That started with a one-year membership paid to upgrade to a 5-year membership and finally to a lifetime membership, all within a 12-month period. Business travel without a membership in an airline club to confirm and change flights (or rebook due to a flight cancellation) can be a nightmare. I paid considerably more (but it was worth it) for memberships in the Delta Crown Room Club and the United Red Carpet Club during my peak business travel years.  I am very grateful my Eastern Ionosphere Club membership evolved into a Continental Presidents Club membership, and now is a United Club membership.
But back to Eastern, the fact that I am in the NY metro area and my personal and business travel was often on the east coast, Eastern was a natural.
My collection probably had more Eastern safety cards, most all removed from aircraft on which I flew.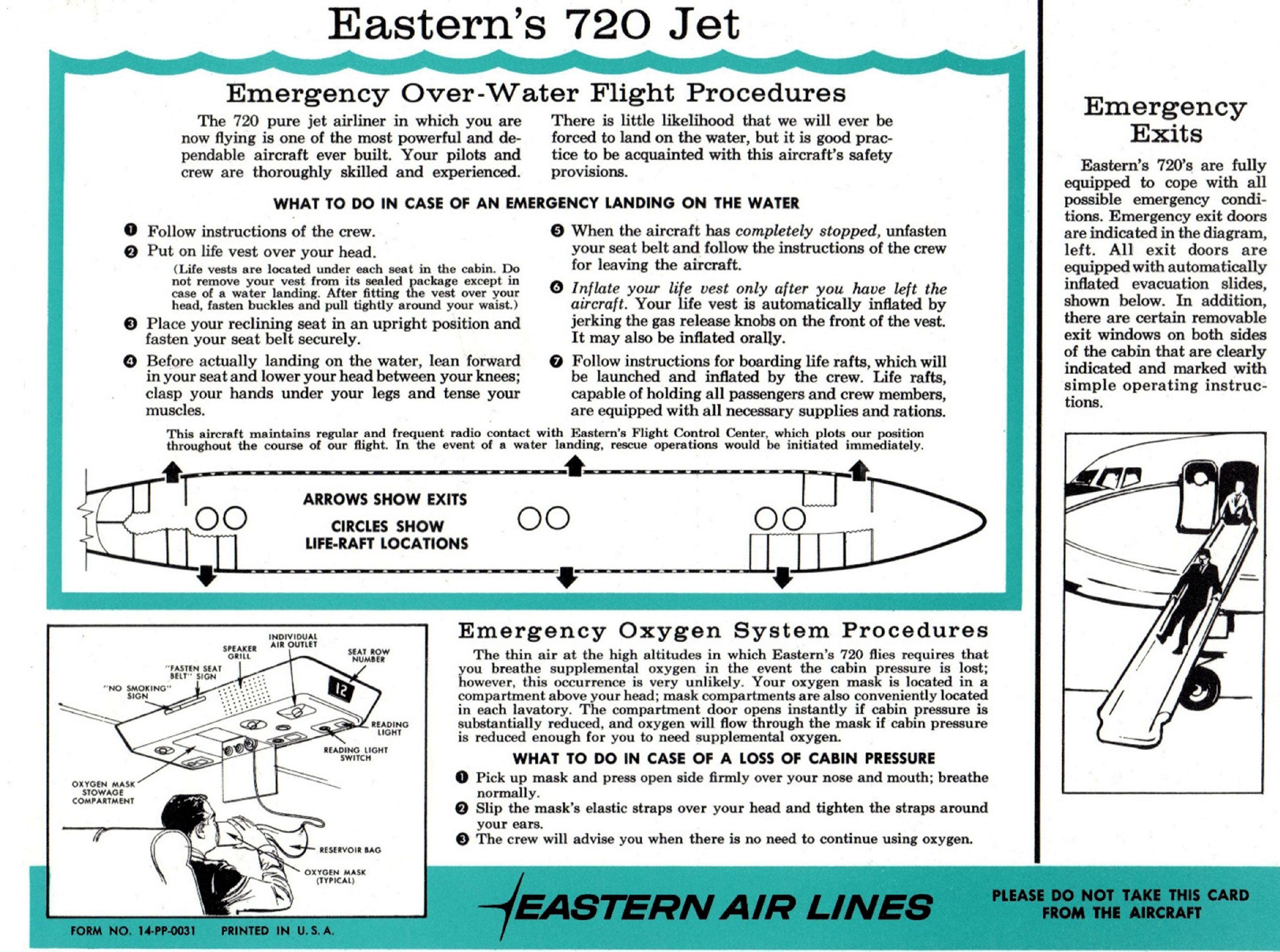 The Eastern 720 emergency card is a little unusual because it is more a "what to do in case of a water landing" card rather than a general "on land" emergency card. This card most probably came from a "gate visit" at Idlewild (Kennedy) airport.
I flew many an Eastern DC-9, mainly to and from Atlanta. I was one of the people who really enjoyed the 3-2 seating in economy.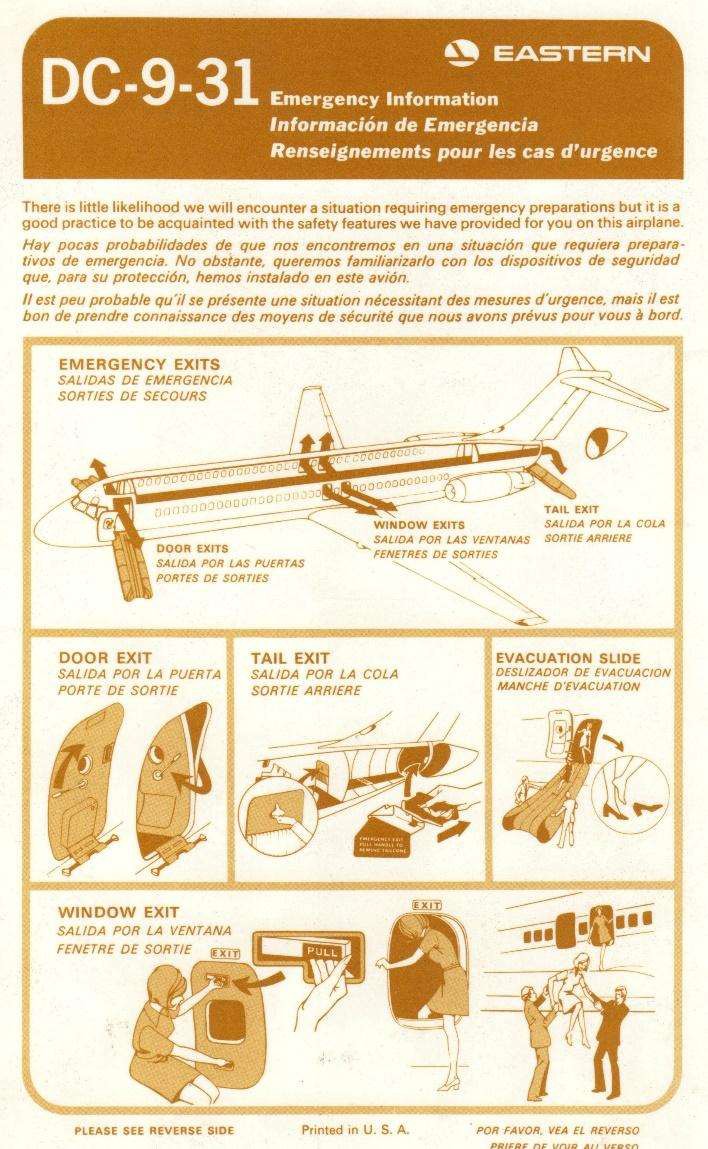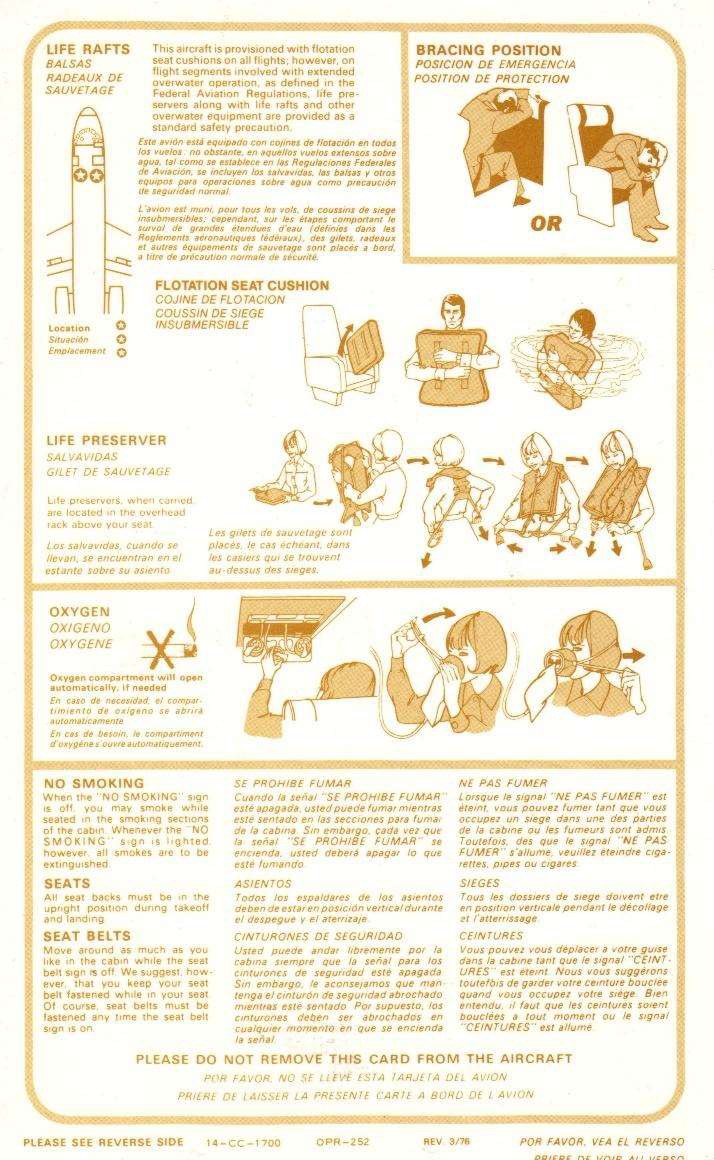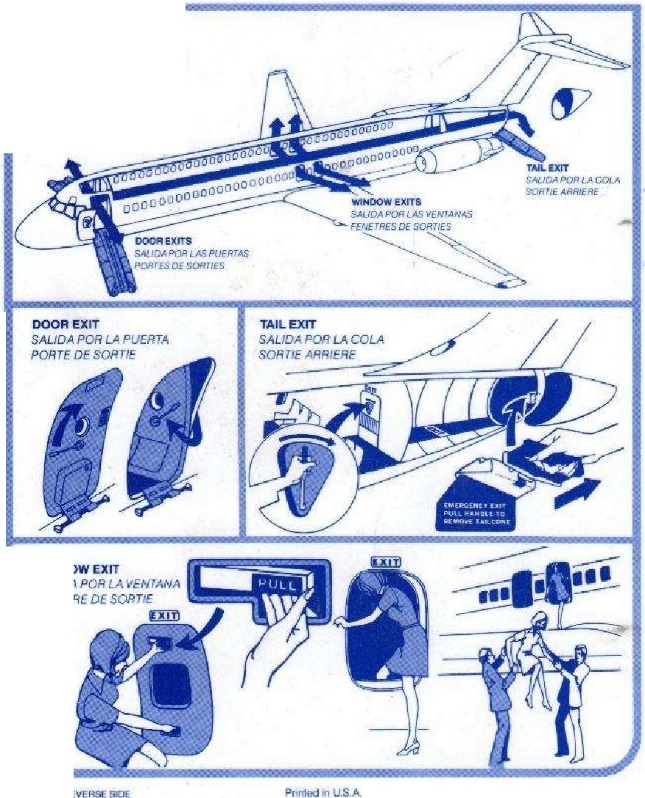 This 727 card, dated 6/65 is an early version for Eastern. I flew on one about a year after the "Whisperjet" introduction, and I remember the mid-cabin galley. I also remember sitting across from it and being amazed that instead of the little bottles of liquor, there were full size bottles mounted on the cabin wall, with an automatic dispenser of one portion for each drink. That has nothing to do with flying directly, but one of those things that were of interest at the time and that I remember from my youth.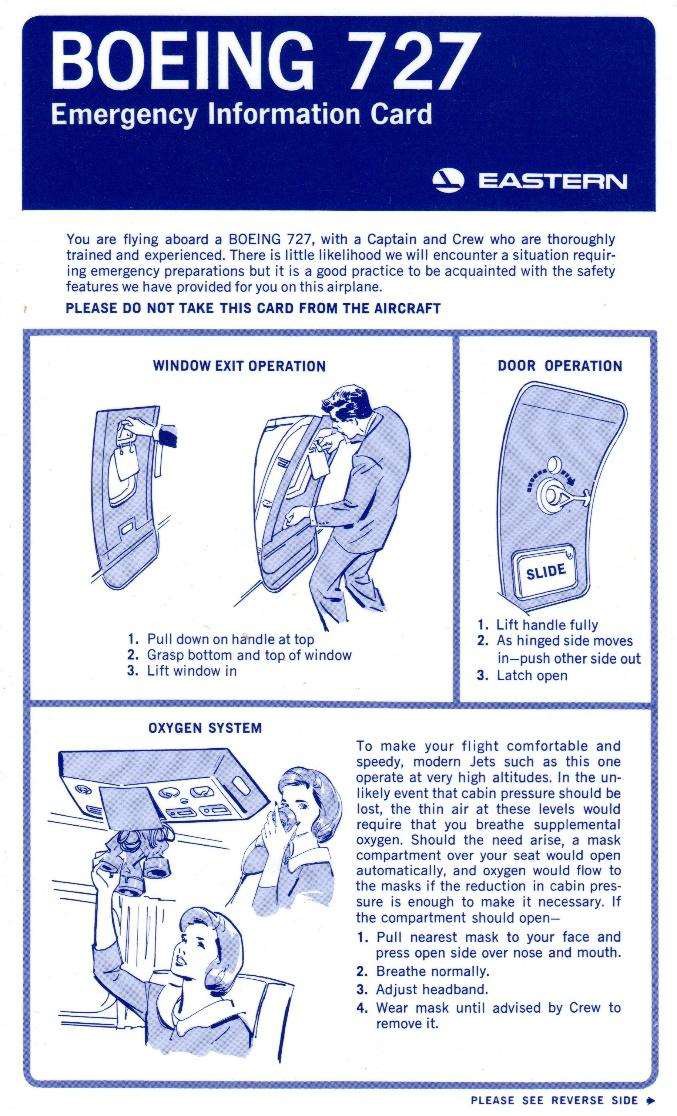 While I enjoyed the memories of these cards (and the many flights on which I flew), it also brought up some mysteries for me. My favorite Eastern aircraft was the L-1011, on which I flew many times. Yet I have no card.  Nor do I have one for the L-1011 on Delta on which I also frequently flew (alas, I flew neither TWA or Pan Am TriStars). I cannot believe I did not take at least one, but they are nowhere to be found. I also think of the many New York Air MD-80 flights I took, and the Delta DC-8 flights that have great memories, but no cards. Maybe there is a black hole that remotely collects cards that are marked "Please Do Not Remove This Card From The Aircraft" – which might explain it all.
Trackback from your site.