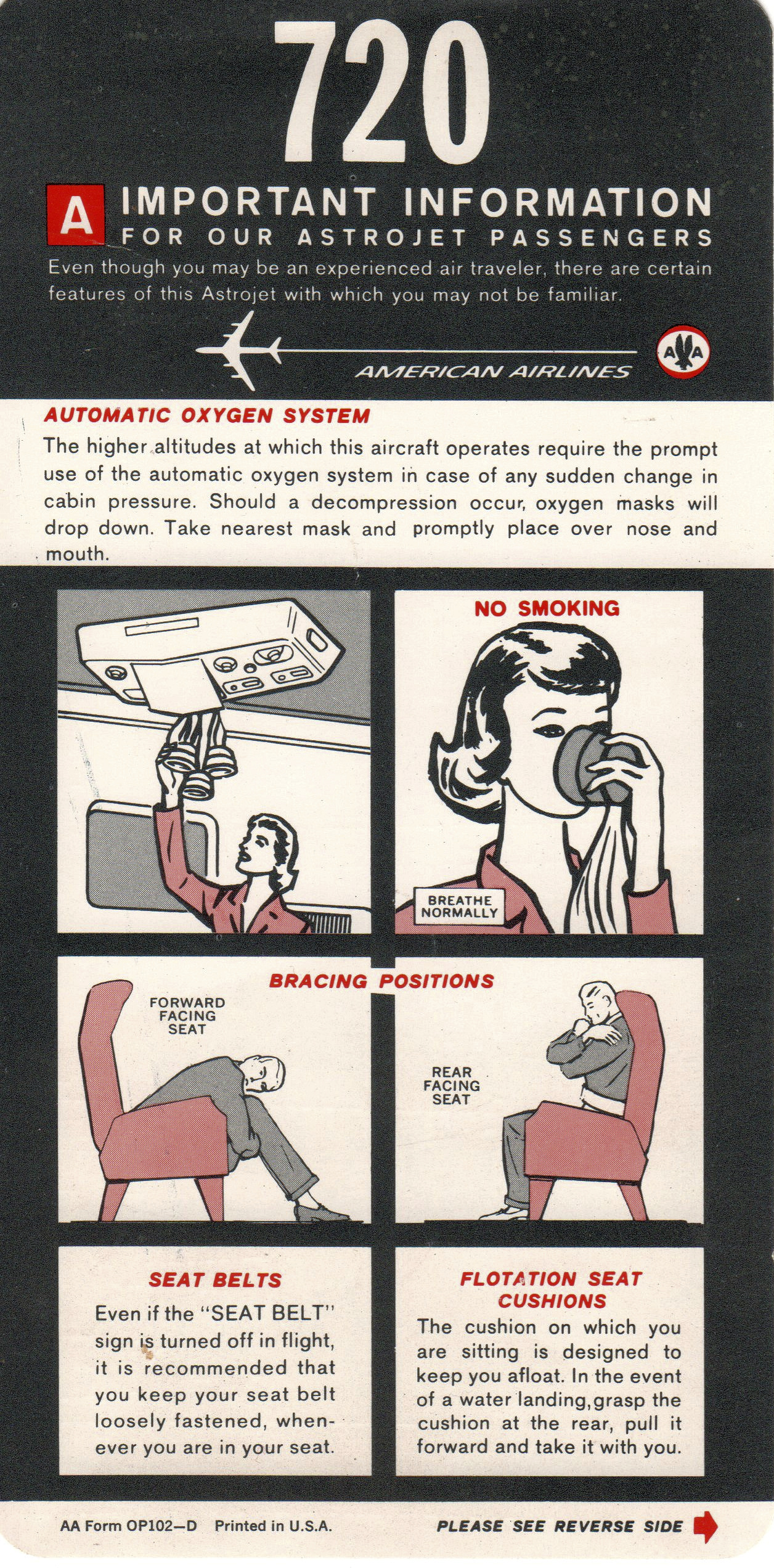 Musings from a Passenger's Seatback Pocket III
Aircraft Safety Cards and Seating Diagrams
Propeller Aircraft – Part 2
Eastern; Continental; United; BOAC
Written by Lester Anderson
Jet Aircraft – Part 1
United; TWA; Mohawk; American

For those of you who have not yet seen the Prop Aircraft articles on safety cards, these images are from cards I collected since the 1960s. Some from aircraft on which I actually flew. Some from being a teenager interested in airplanes and asking a gate agent if I could go on board to look at the airplane. In those days, security was minimal and if you asked nicely, you were usually given permission.
All the images seen in these articles are from a collection donated to the Aviation Hall of Fame and Museum of New Jersey. Since both I and the museum have the images, at my suggestion the museum (always in need of money) sold them on eBay and added about $3,500 to its financial resources. I bring this up because as I write this, the Aviation Hall of Fame, and virtually every other museum and cultural organization is suffering from the worst financial disaster in history with the Corona Virus. May I humbly recommend that if you enjoy these articles, please contribute to the charity of your choice.
United
My first airplane flight was from LGA to PHL on a Northeast DC-6B. The return flight was PHL to EWR on a United Caravelle. And just as they say about your first love, the Caravelle has a special place in my heart. (As an item of trivia, although this "seat card" was a mere piece of paper, neither card stock nor laminated, it brought into the museum the highest price of any of the seat cards, $420)
The Early Boeing 720 Emergency cards were also single sheets of paper, neither card stock nor laminated. Note that although a swept wing jet, the over wing window exits still used a rope for egress.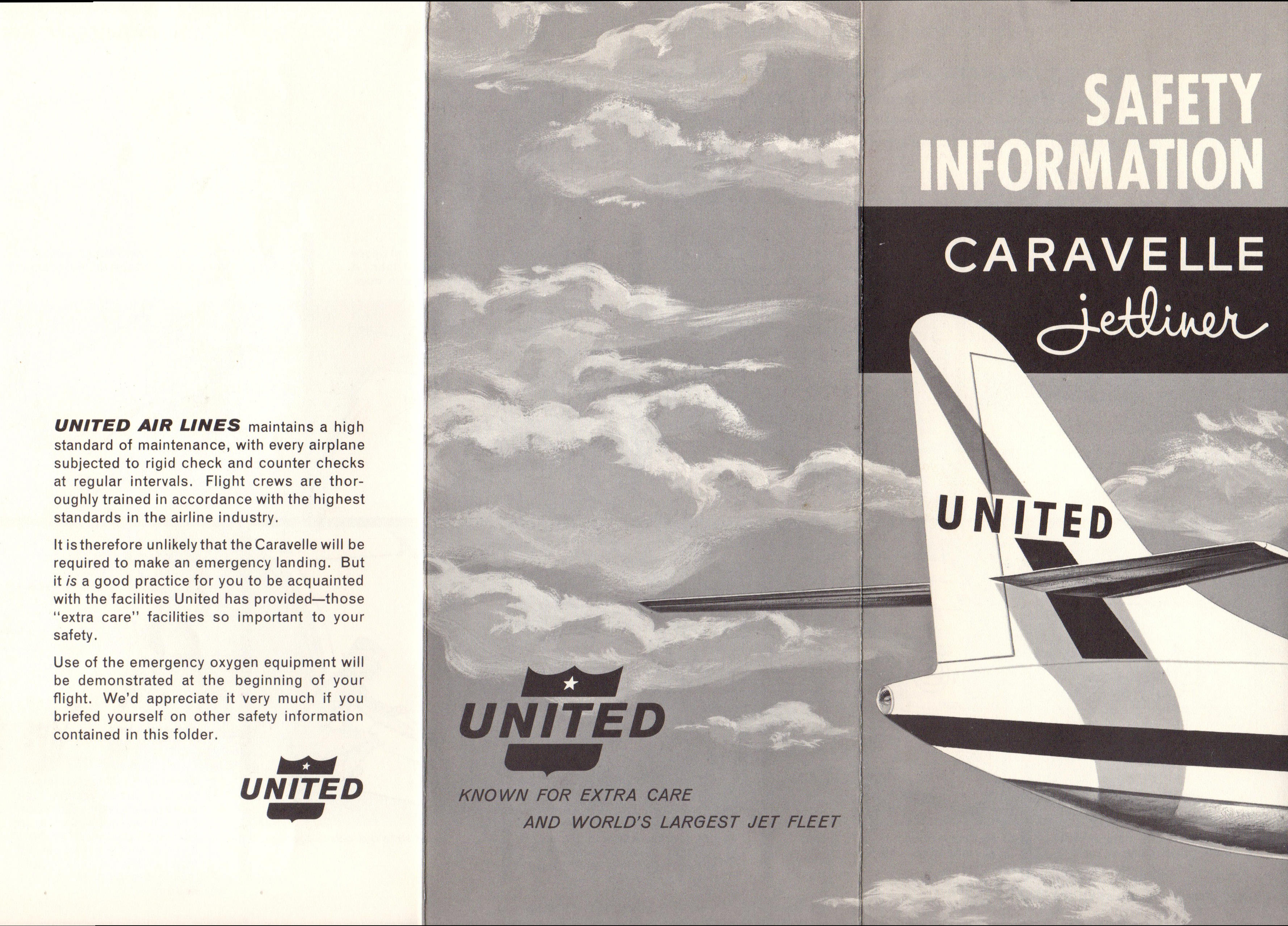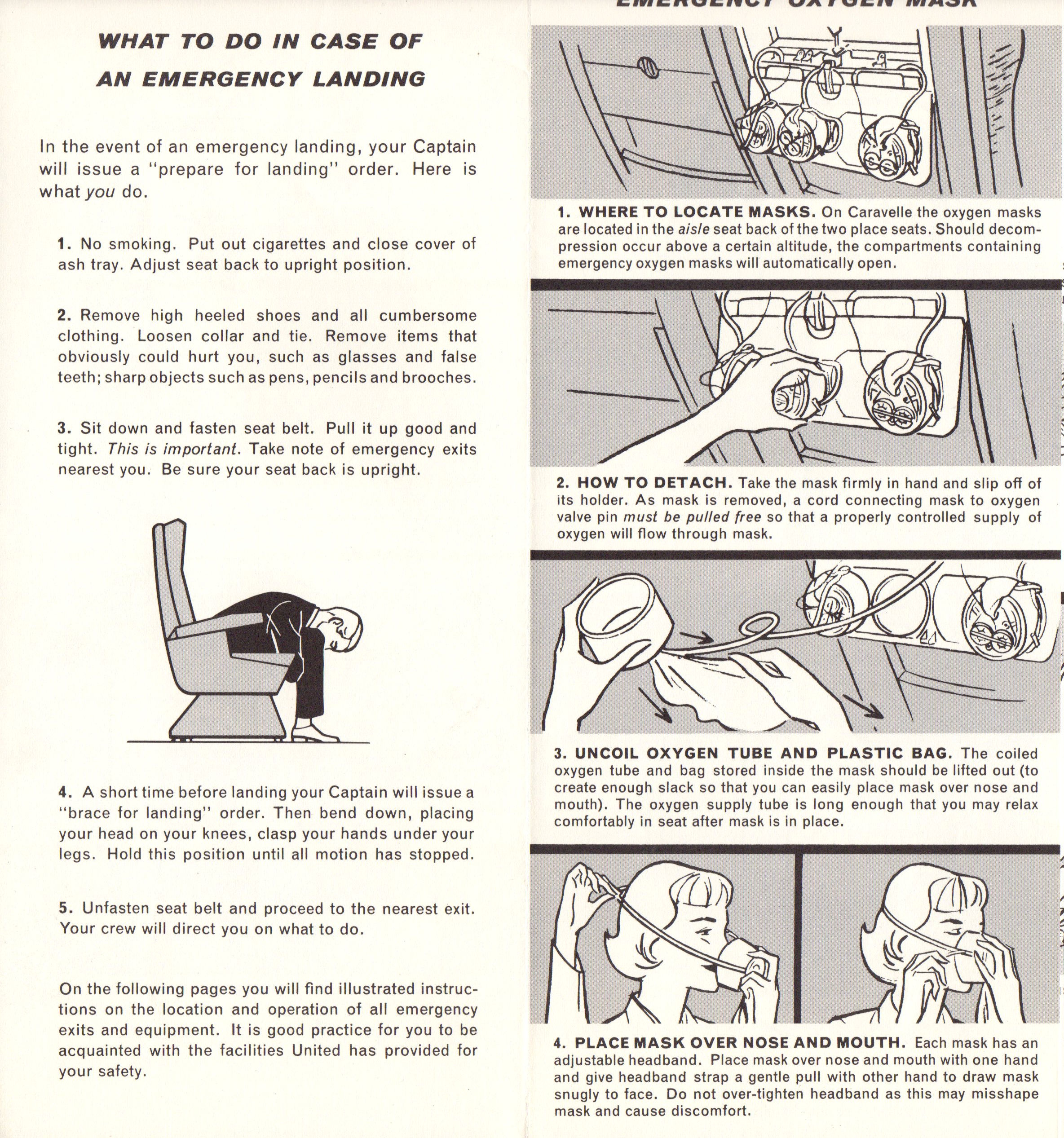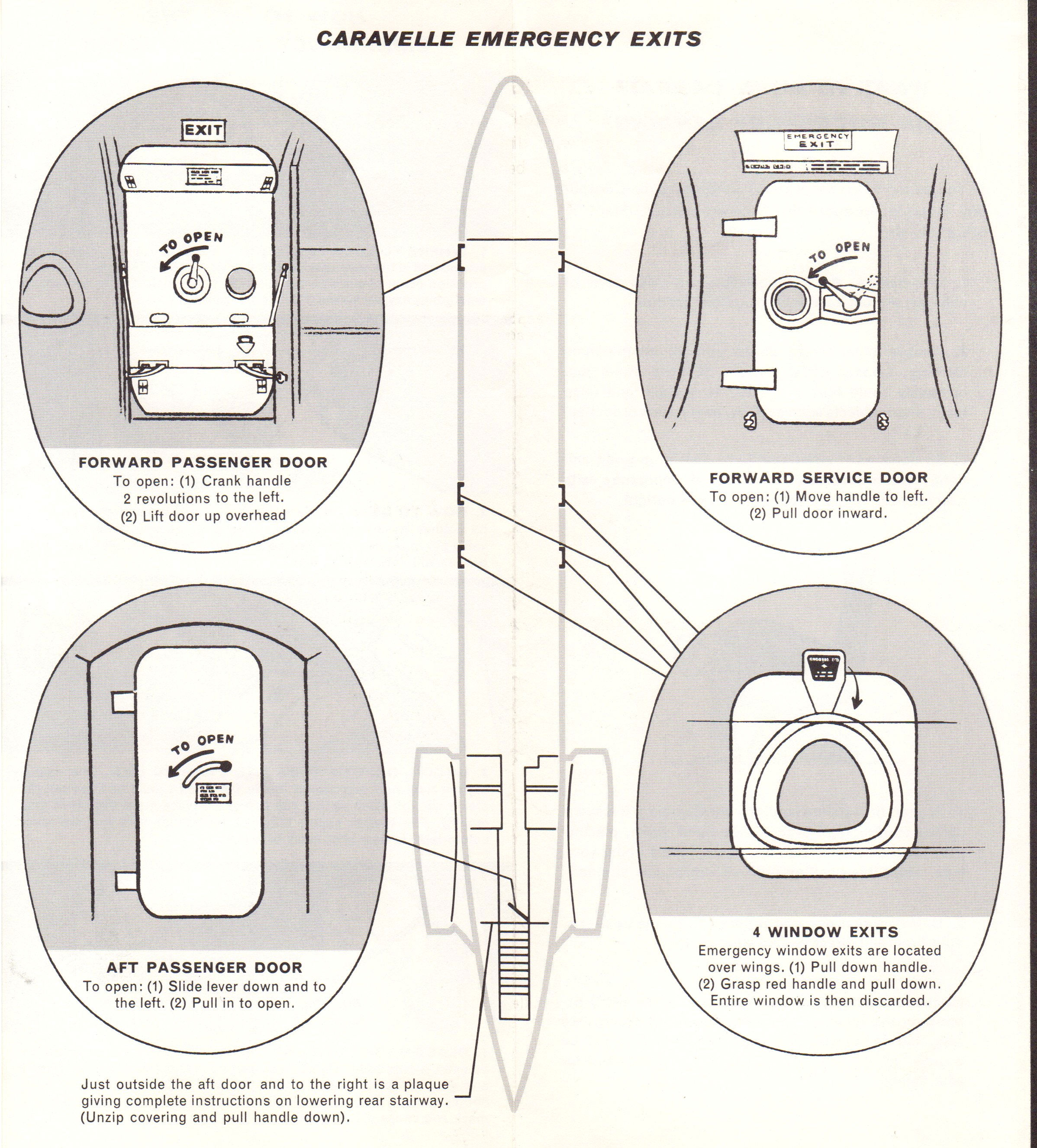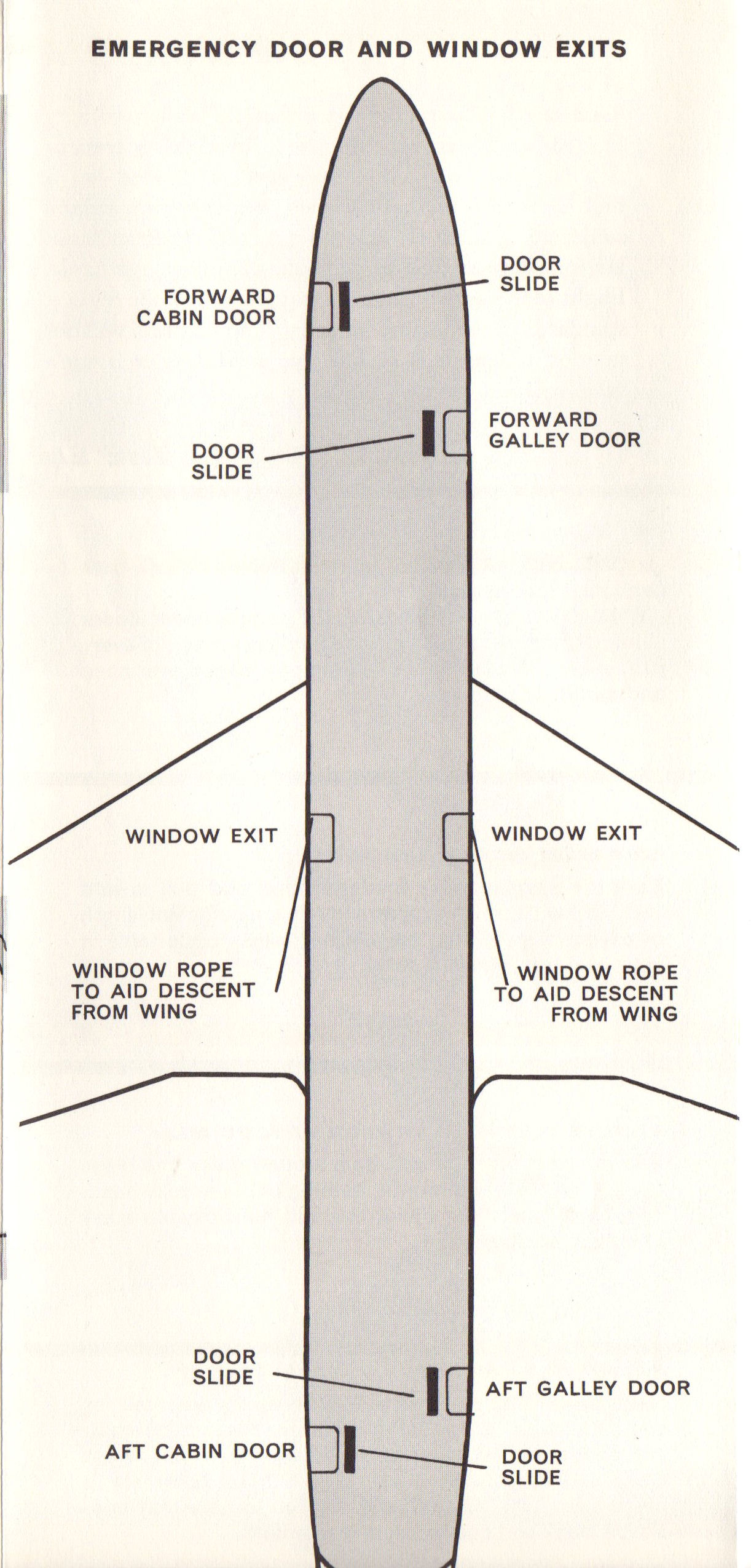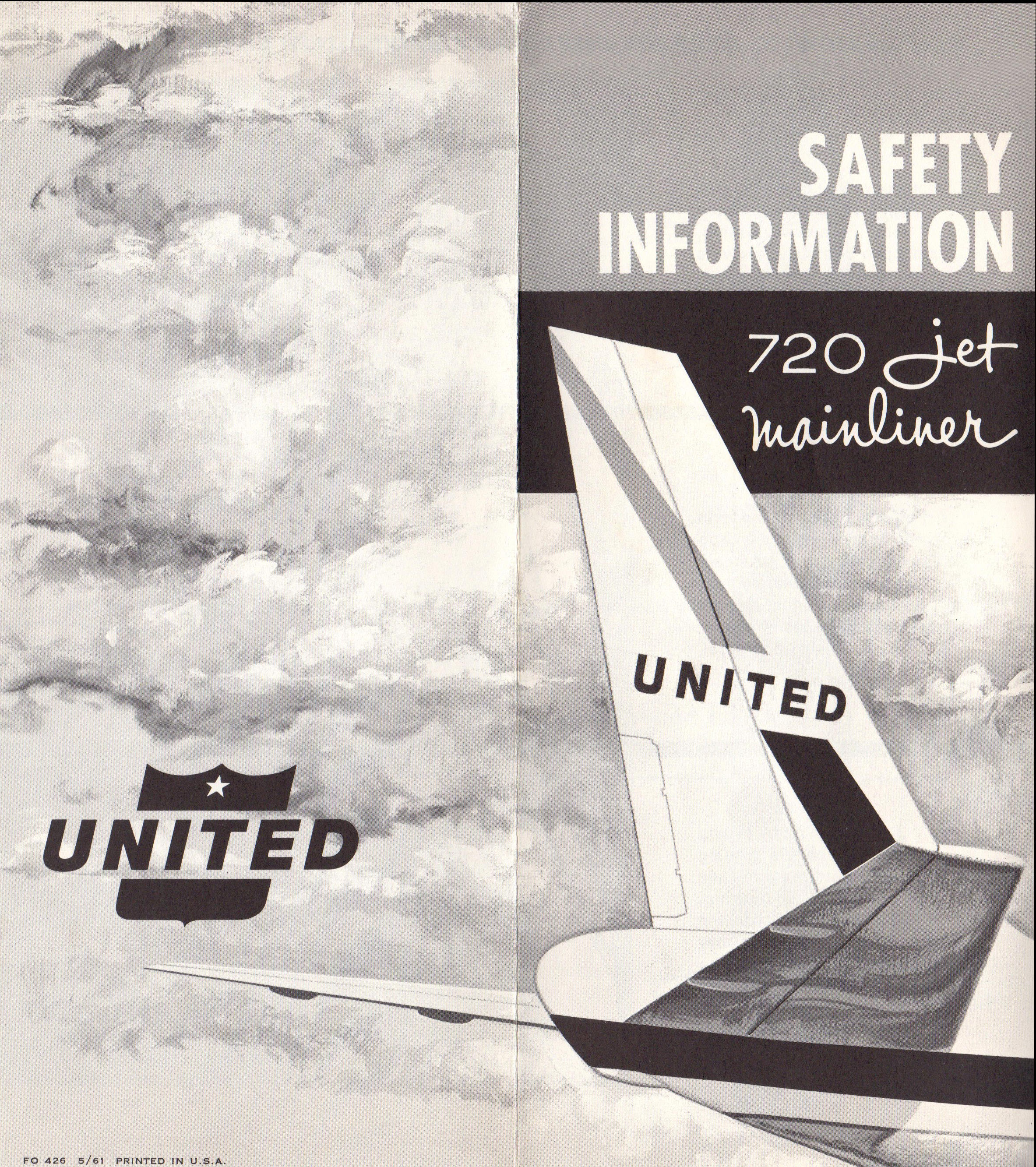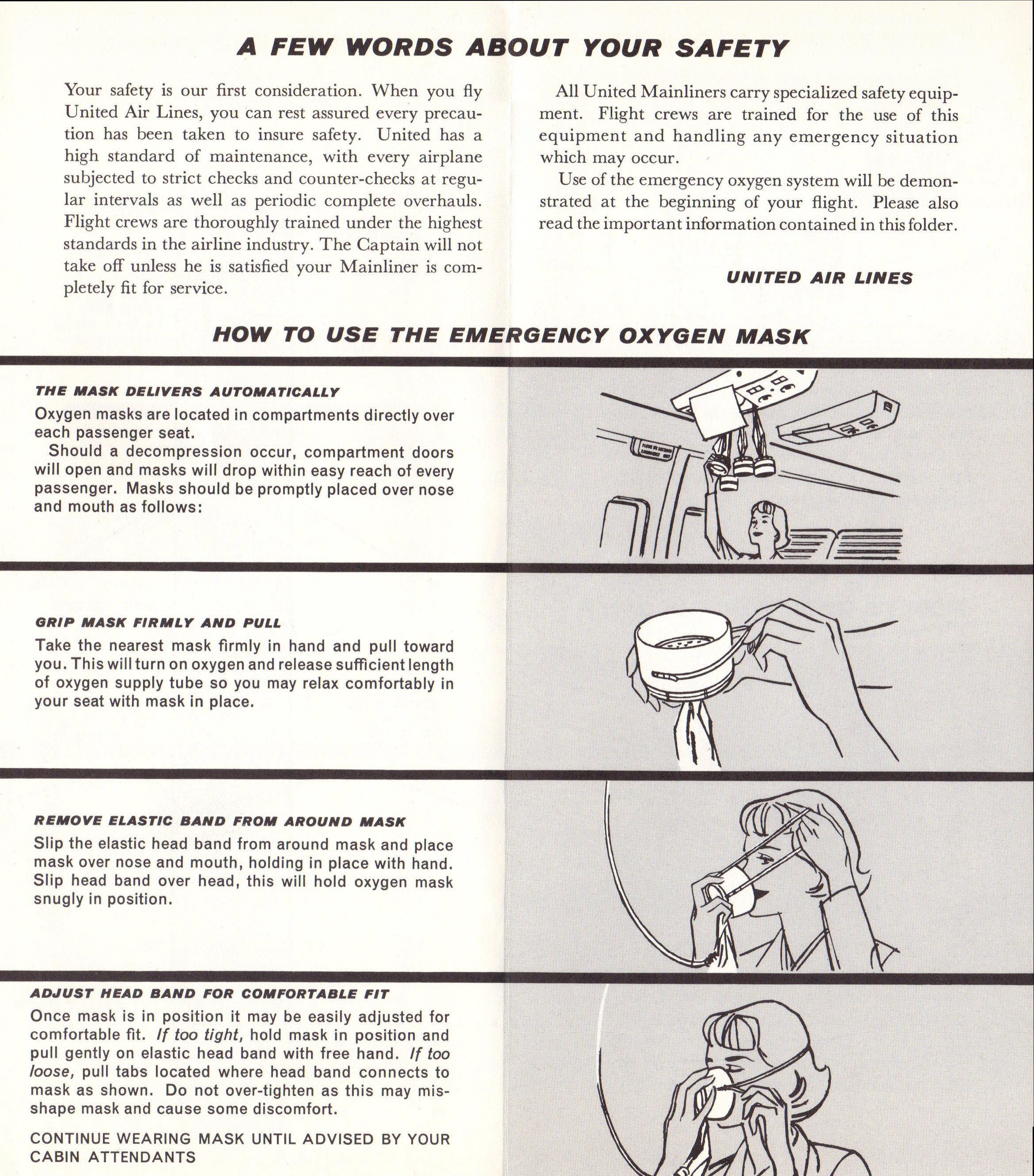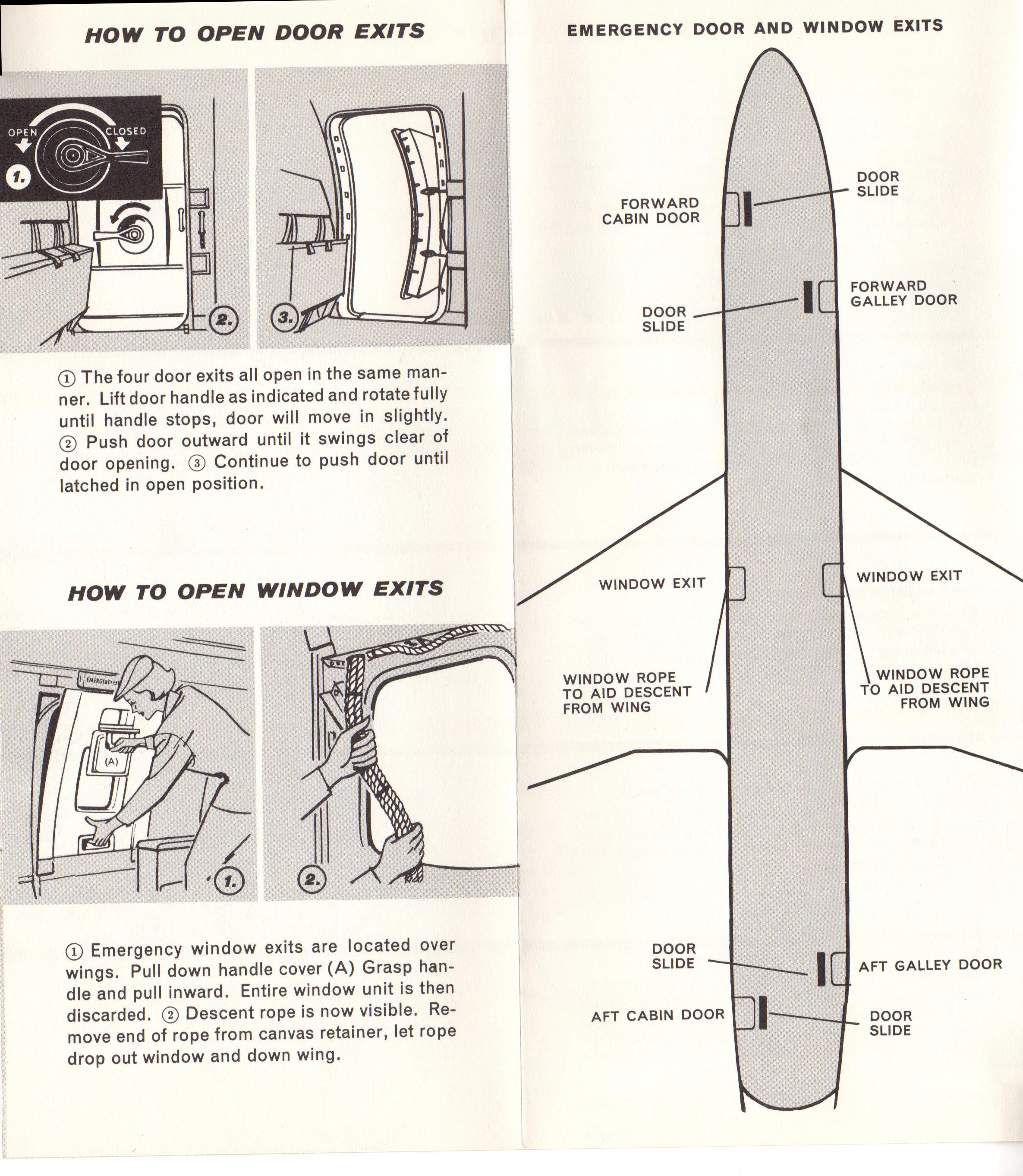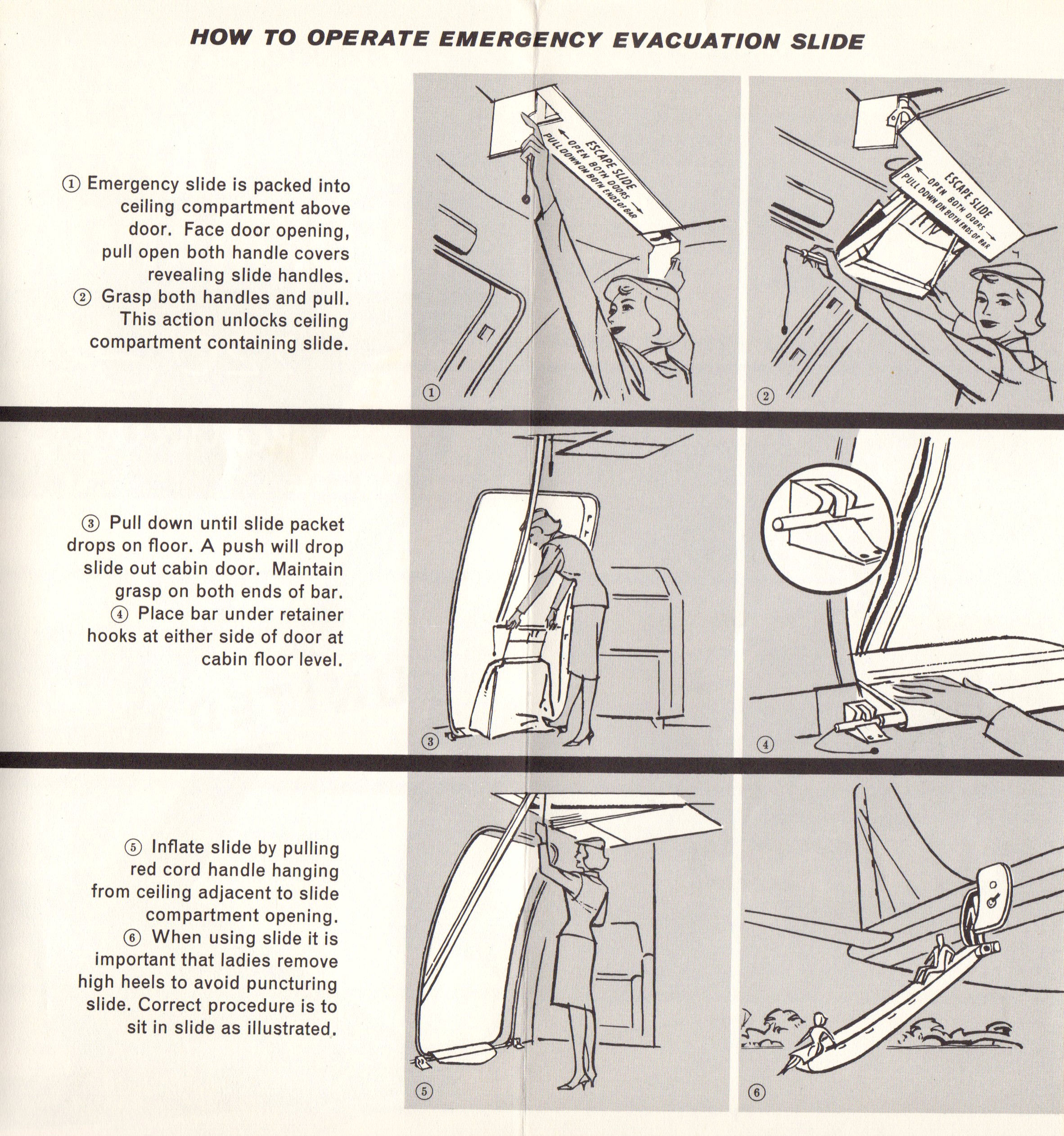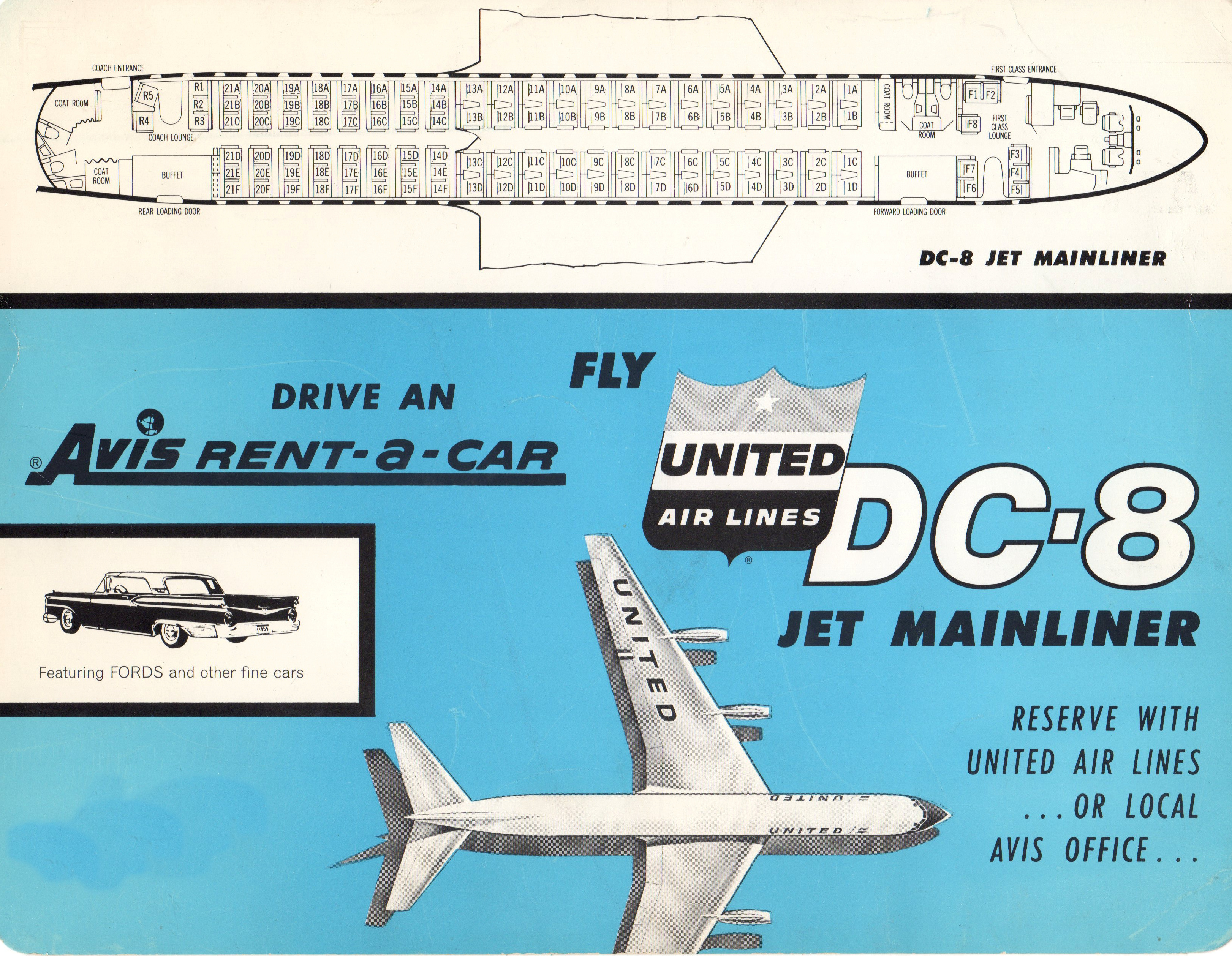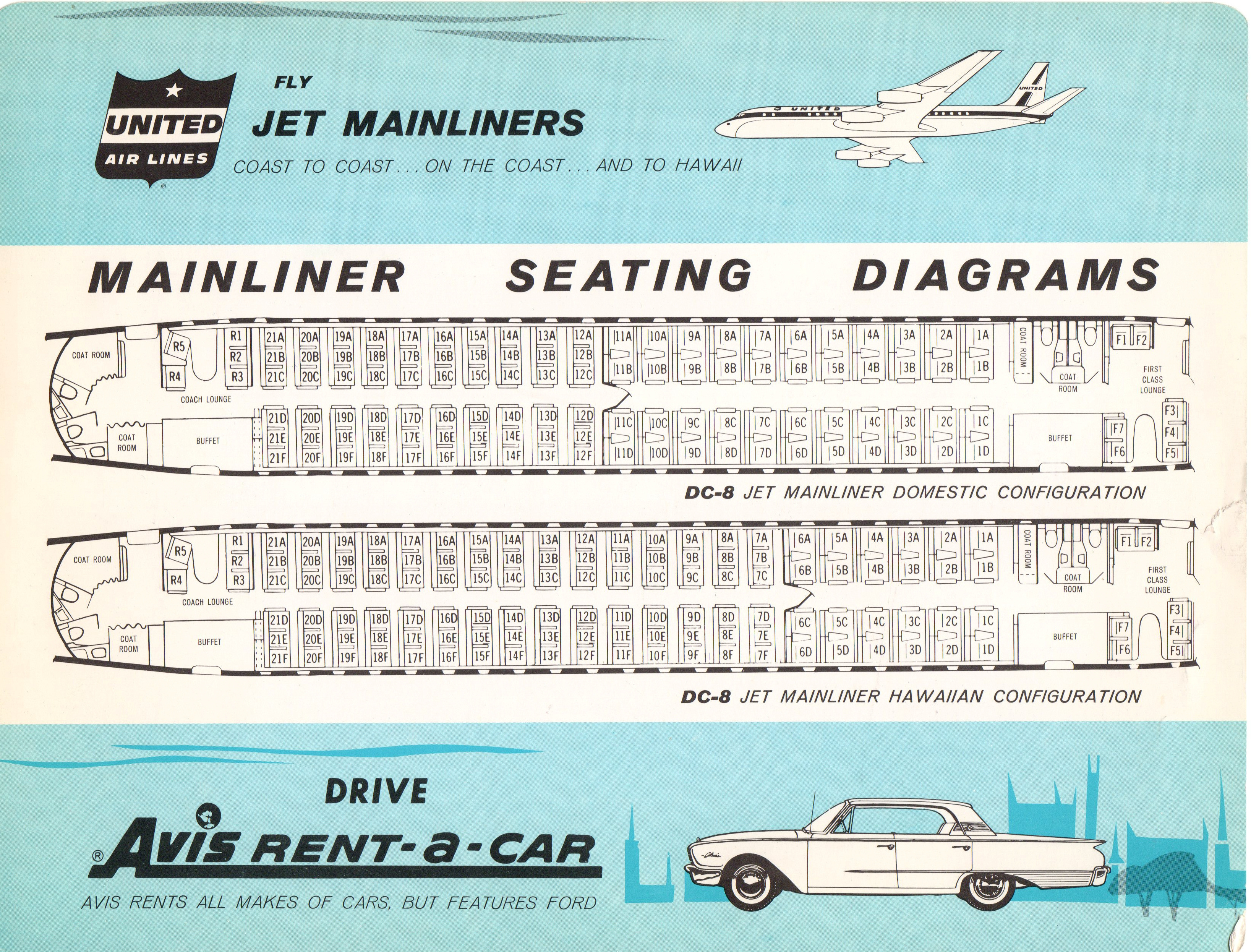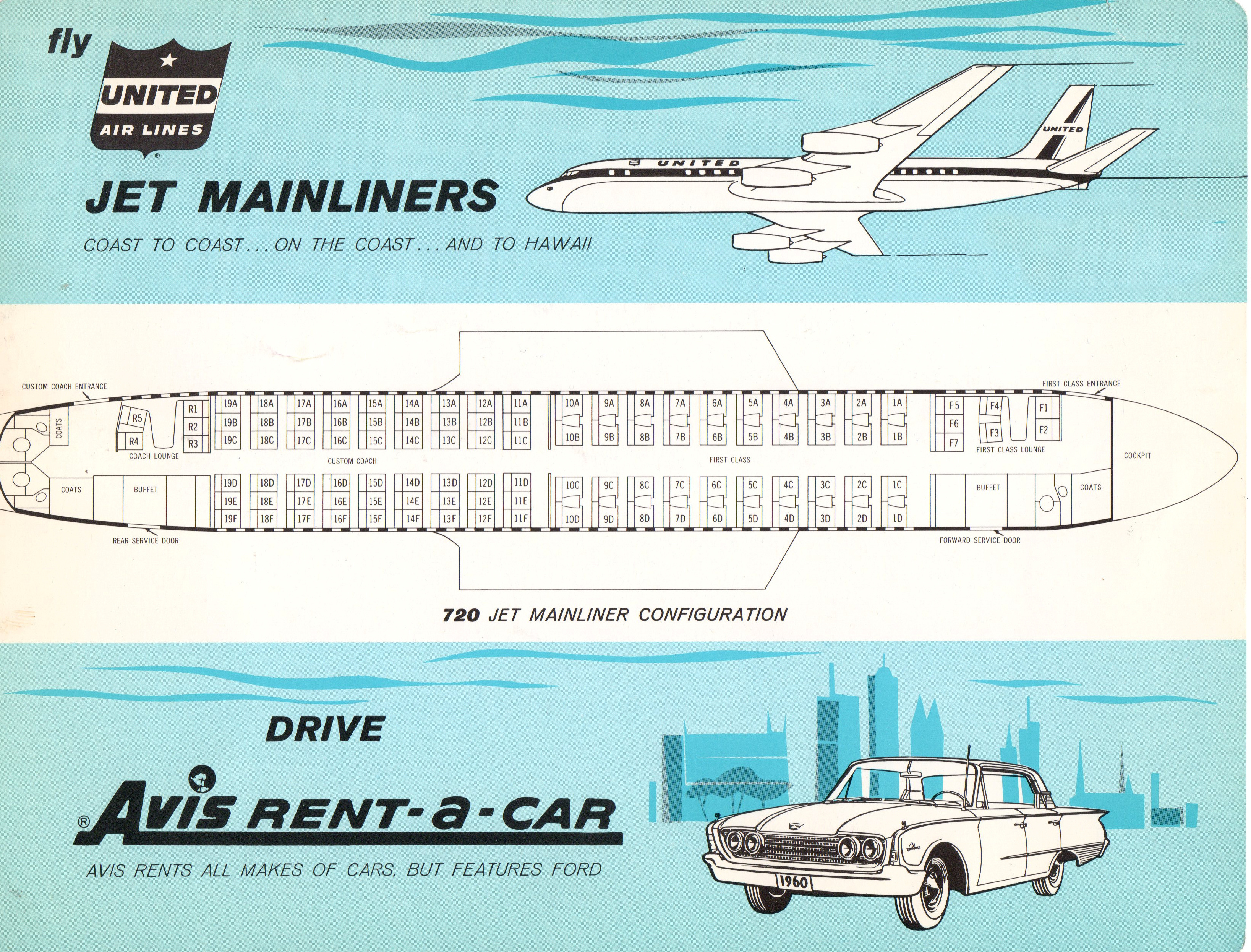 TWA
I am very happy I had in my collection a TWA Convair 880 emergency card. The Aviation Hall of Fame has a former TWA Convair 880 cockpit, galley, and part of the first-class cabin on display and now they have an authentic TWA emergency card as well.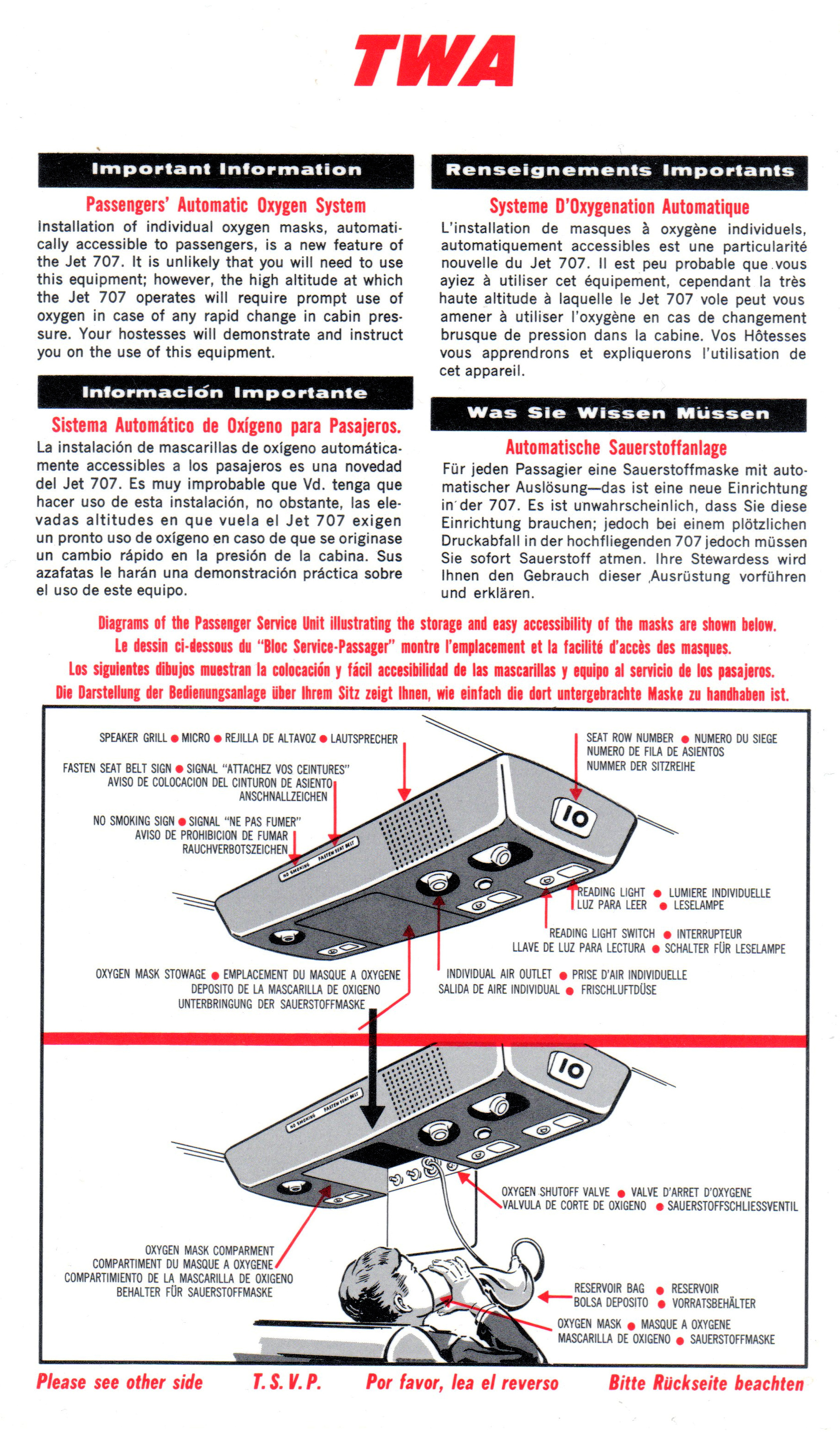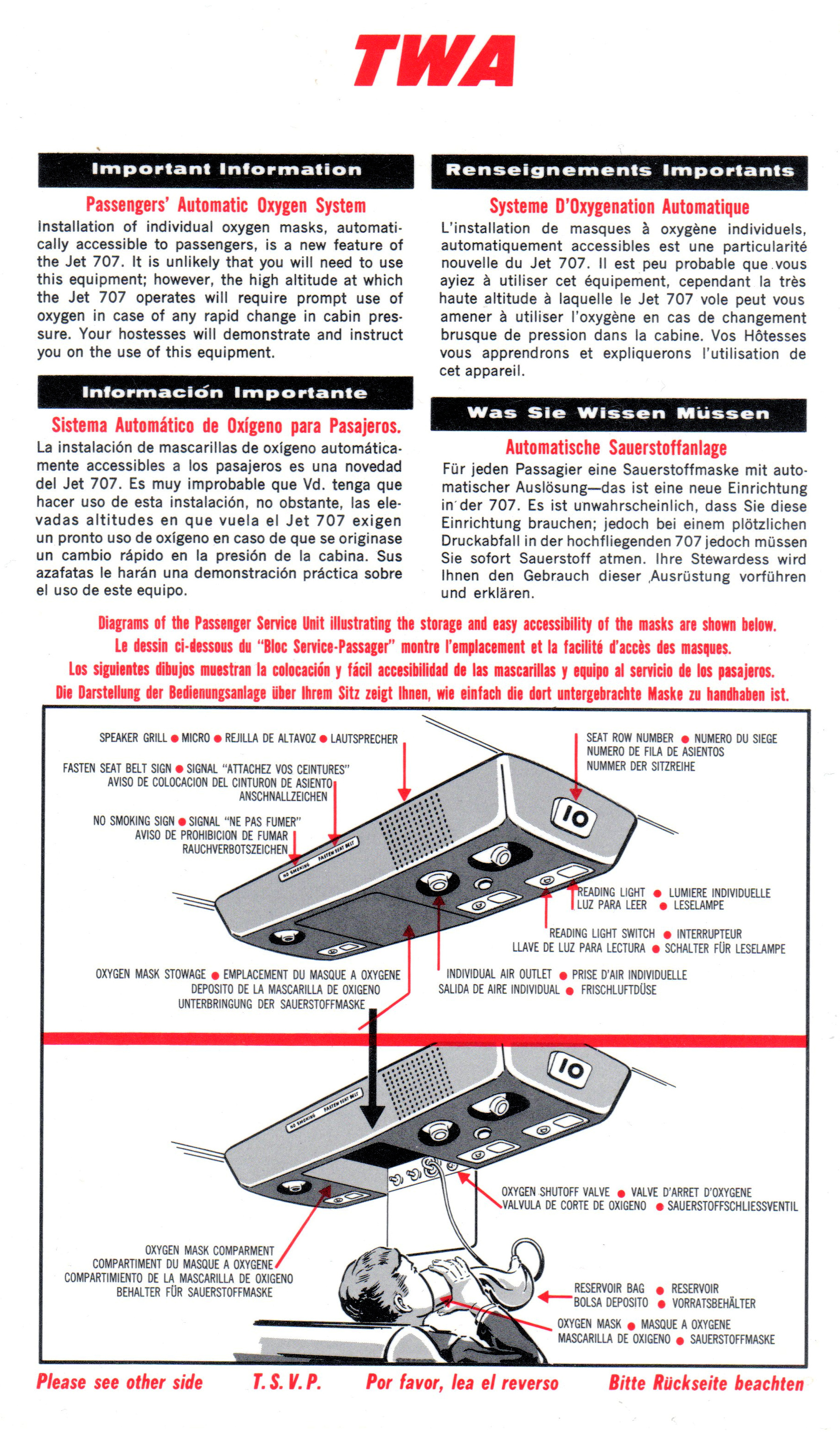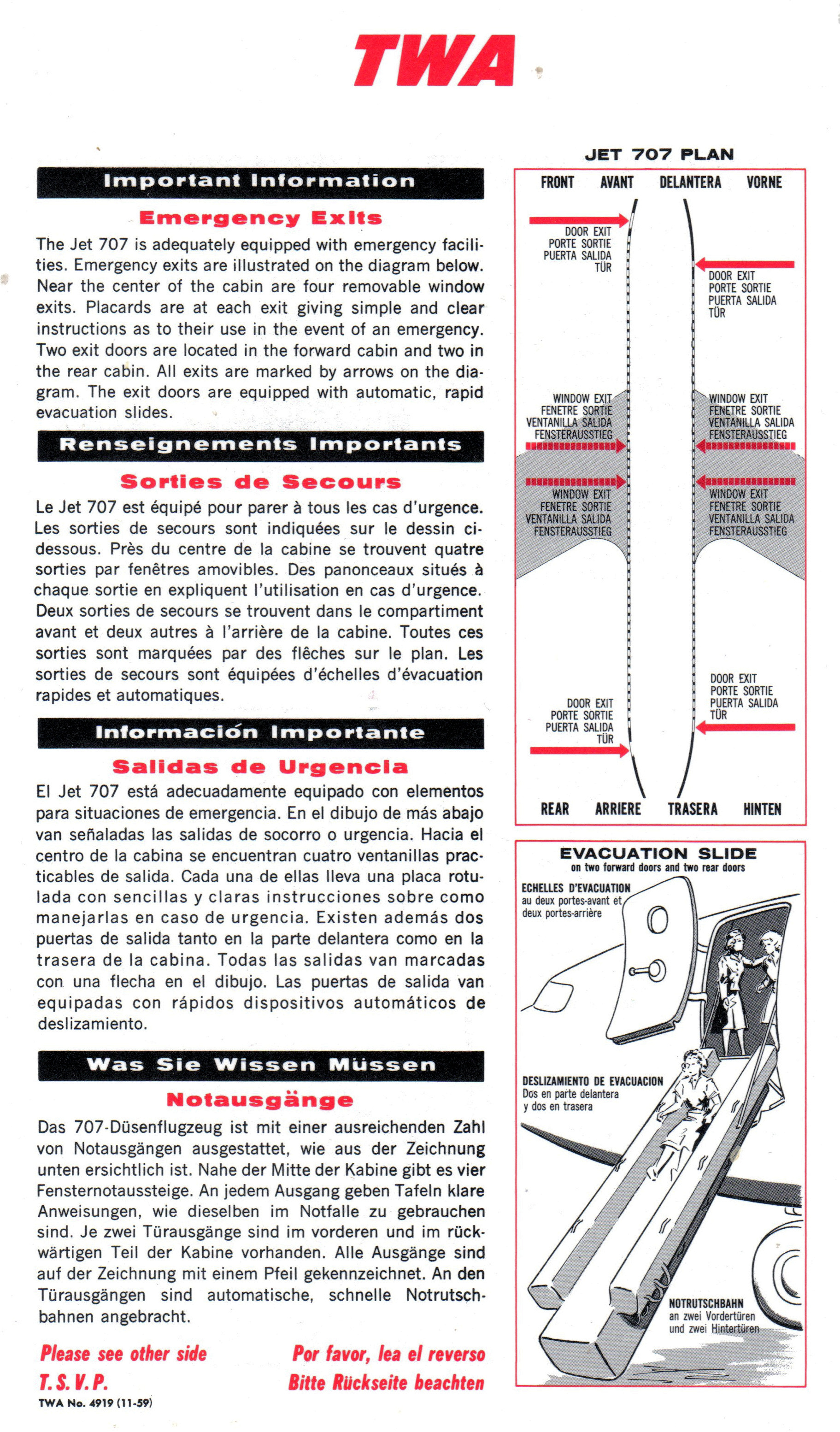 Mohawk
This BAC One-Eleven I flew on (on a "weekends unlimited excursion") from Albany to Newark. I am told that the flight crew referred to the BAC-111 as a "roman candle" because although it had engines in the back, the only door exits in the entire aircraft were at the front of the cabin.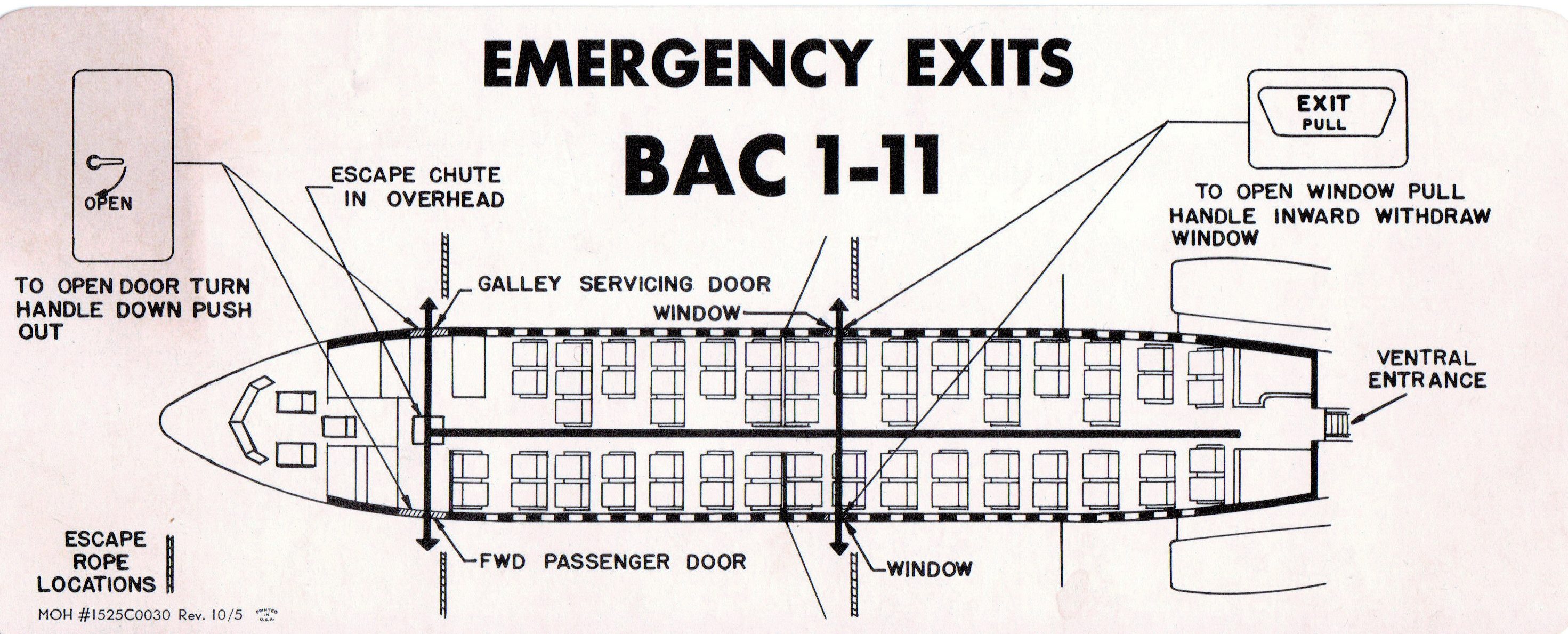 American Airlines
I only flew a 720 once, and that was a 45 minute "flightseeing tour" on TWA for a fare of $5 from Idlewild airport. These cards came from a gate visit or possibly from a weekend open house at Newark Airport.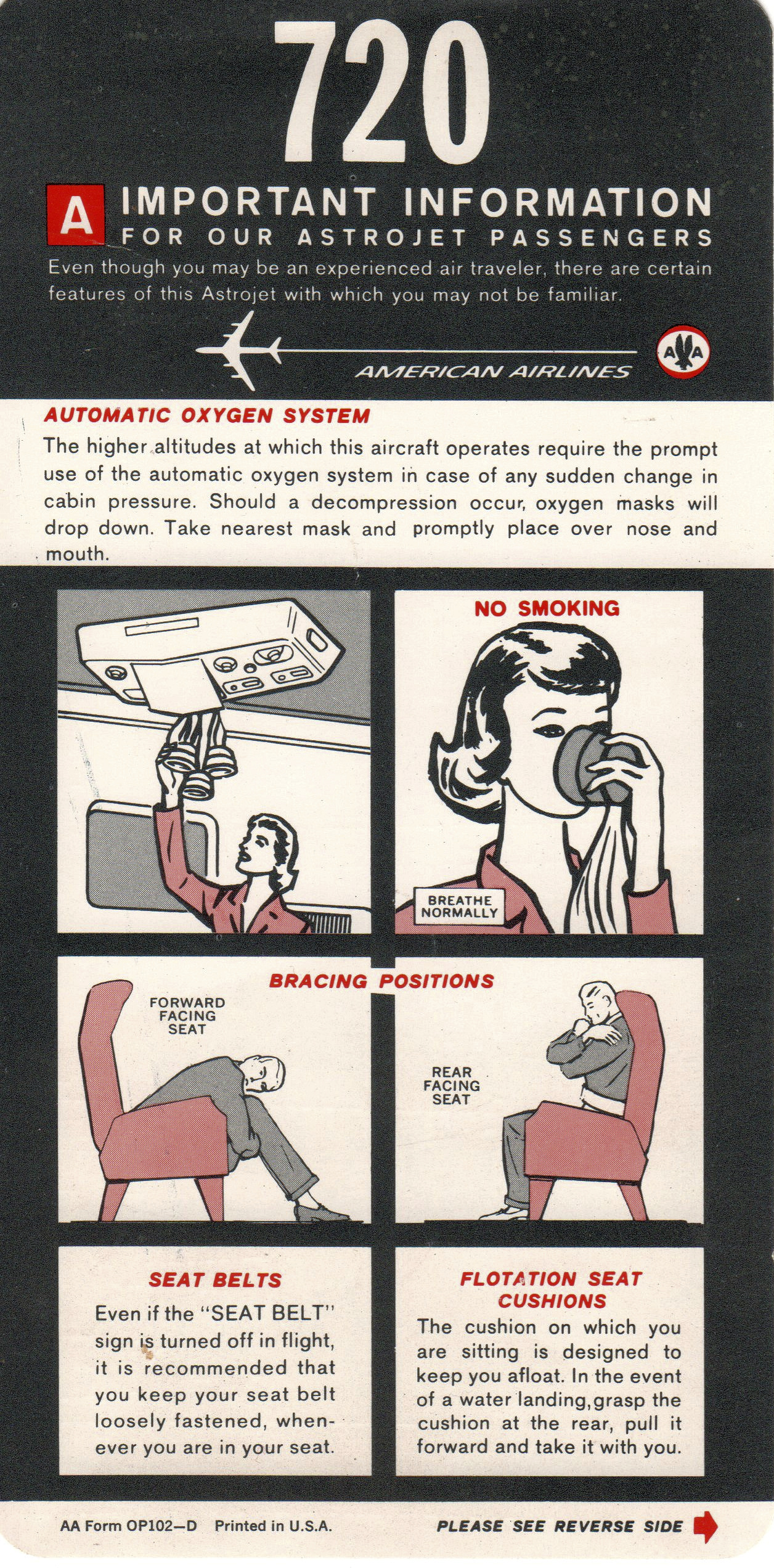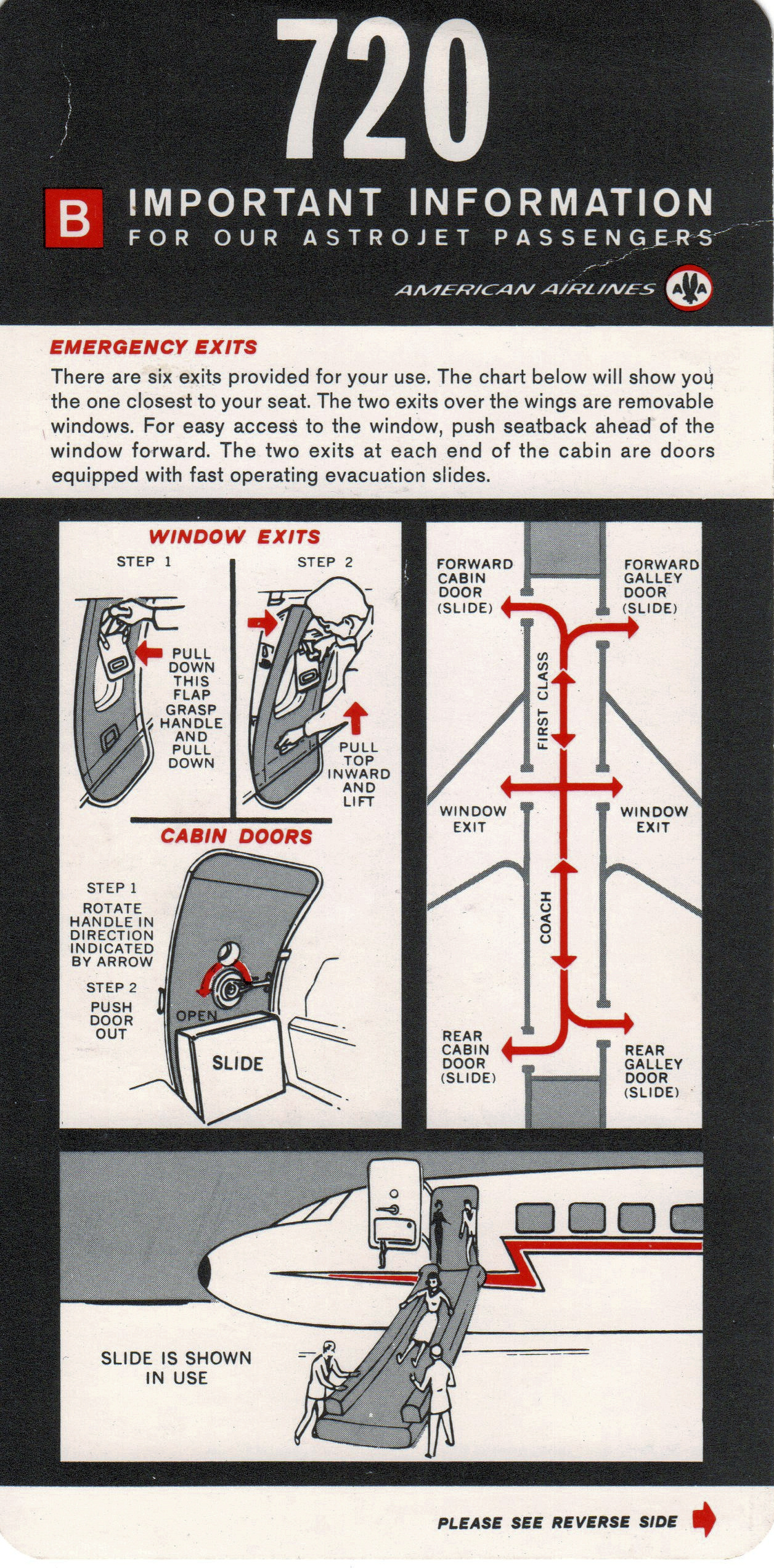 Stay tuned for the next (and last) chapter of these cards—devoted to some of the jets of Eastern Airlines.
Lester Anderson
Trackback from your site.