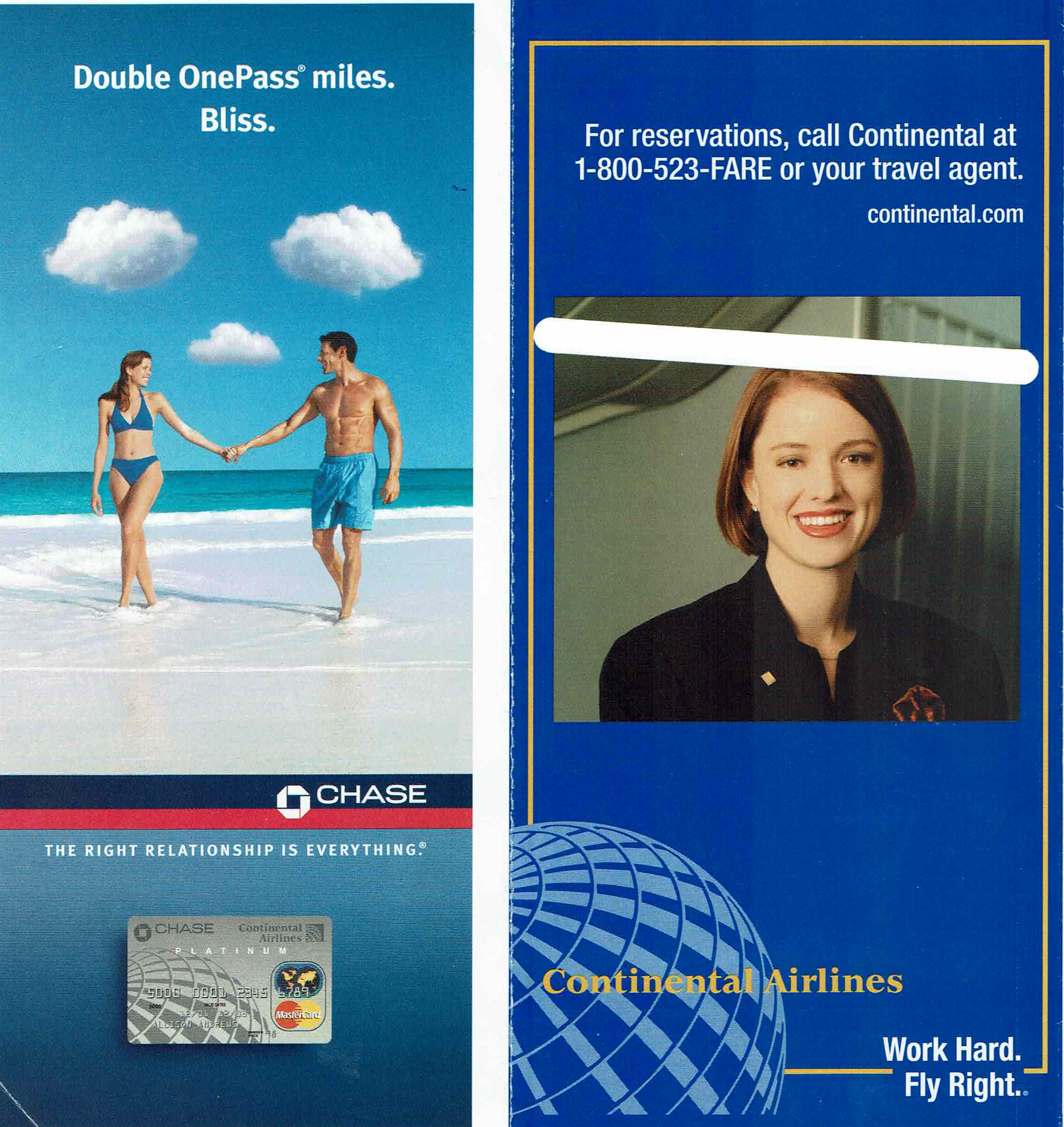 Musings from a Passenger's Seat ~ Pictorial Tour of Some Boarding Passes (plus)
Written by Lester Anderson
There was a day when you needed a paper ticket to get on an airplane.  You checked in at a ticket counter (or sometimes a gate) and if assigned seating was available, you were assigned a seat.
You were given a gate pass folder (or envelope) telling you the gate assigned to the flight and the flight details.  Some airlines then took your flight coupon and your next step was boarding the aircraft. Some airlines put the flight coupon in the boarding envelope and collected it as you exited the gate to go the airplane, or sometimes the stewardess (too early to call them flight attendants) collected it as you entered the aircraft. Early tickets were handwritten. Later came computer tab cards with a magnetic stripe on back along with multi page dot matrix computer printout, often with a distinctive print of bright red carbon paper marking the impression.
Airlines used this paper opportunity to market their own services (like fly now pay later) and promoted new aircraft. Many  included a graphic of their route map and lines to show what city pairs they were authorized to fly (recall the days when the Civil Aeronautics Board dictated routes).
Most probably through a joint marketing program gate passes often also promoted a car rental company (or in the case of the Northeast gate pass included, the petroleum company that provides them fuel or for American the official timepiece ). Boarding passes from the 60's and 70's were universal in their reminder to reconfirm you reservations if you have break in your travel.
As time and technology progressed, the ticket became a record in the airline computer.  The boarding pass became a card (the standard size of an IBM computer punch card). Then as check in became more self-service, the boarding pass was generated at self-check in kiosks at check in using a thermal printer.
My collection is exceedingly small and in no way comprehensive. Besides creating this record of history for your to enjoy, I use this as an opportunity to ask all of those reading who have old boarding passes and other interesting airline memorabilia, to write an article and submit it to share those images on the Captain's Log.
As a pictorial I am grouping them by airline.  Except for the Northwest Orient shown here, all were my flights (NW was a visit by my grandmother). I did find an occasional treasure with them, which I have also included.
Enjoy the memories:
American
This was more an envelope than a folder. The image is of the front and the back of that envelope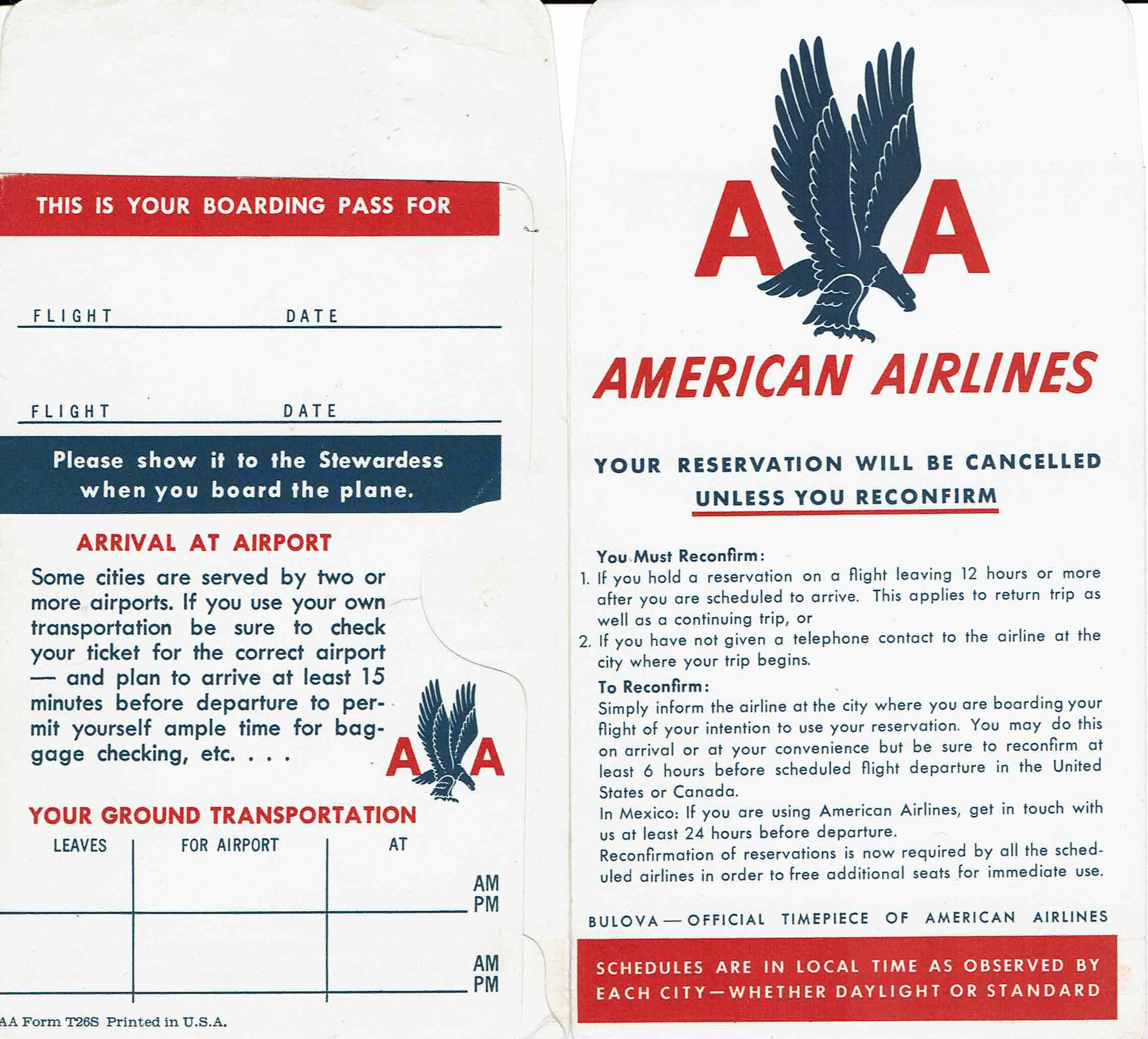 Continental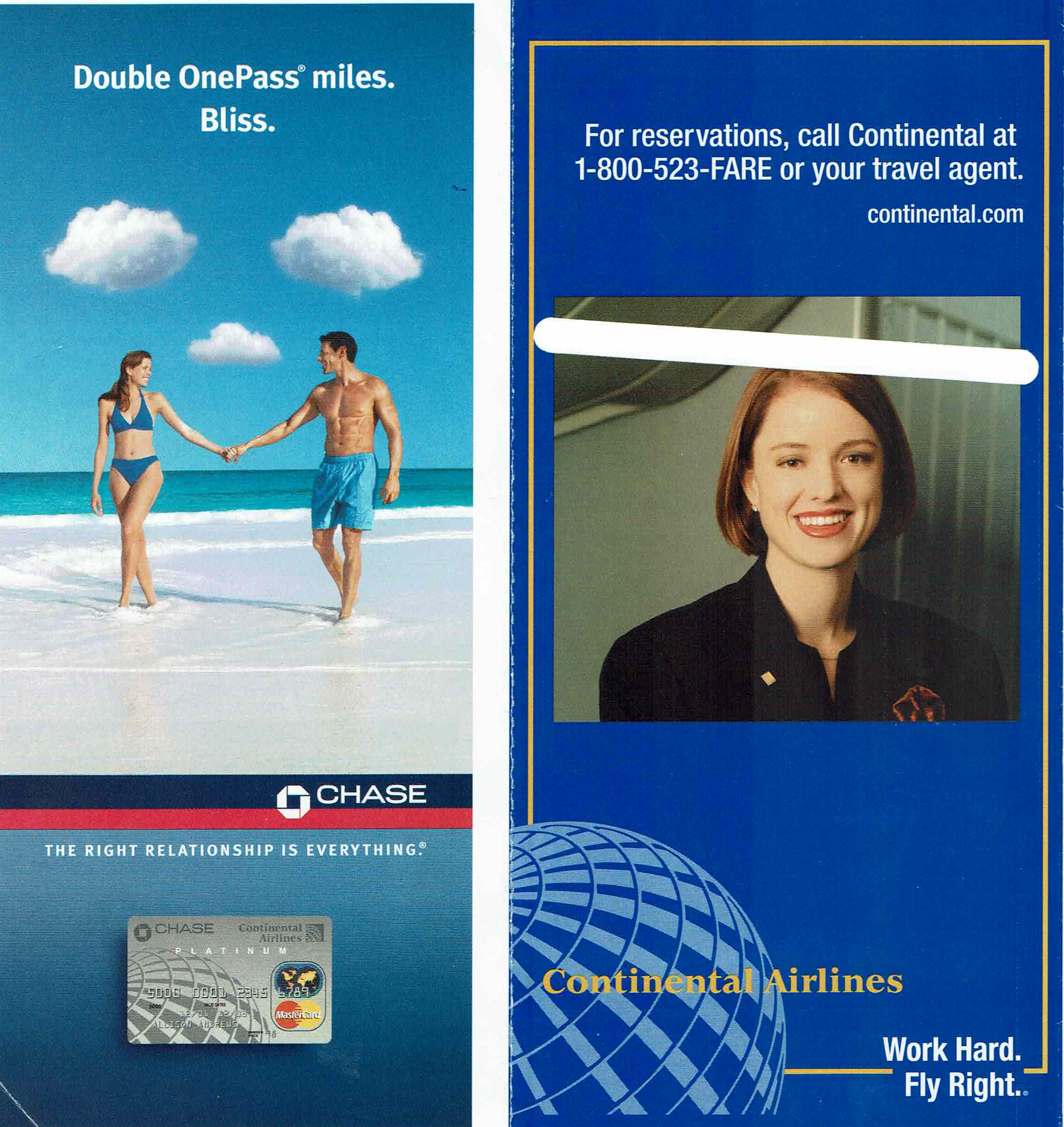 As a personal note – these thermal boarding passes were my son's favorite bookmark for all his books.
Delta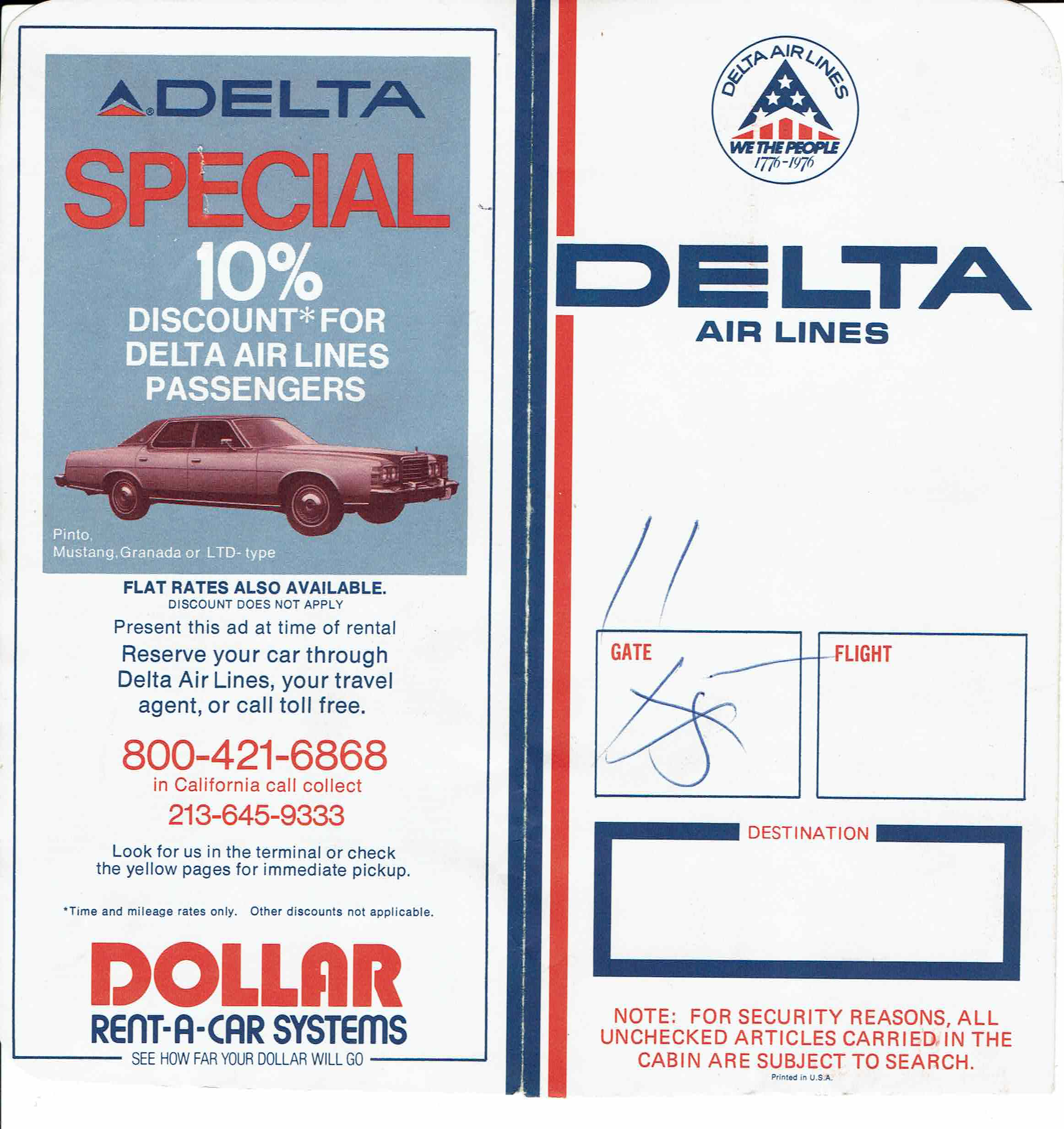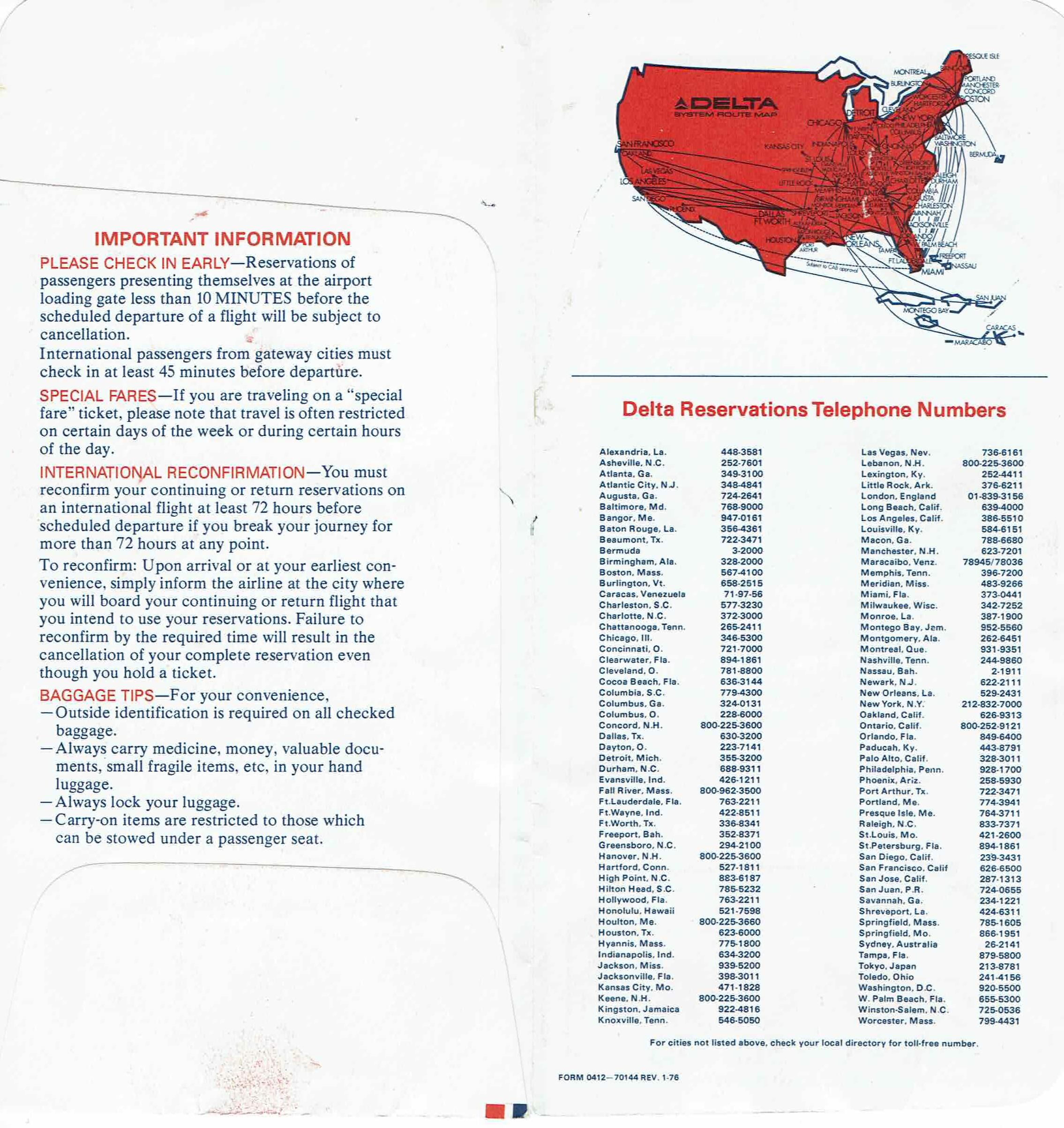 Eastern
Note the graphic design is different on the computer generated passes, and no longer were the details hand written on the boarding envelope, just a boarding pass stapled.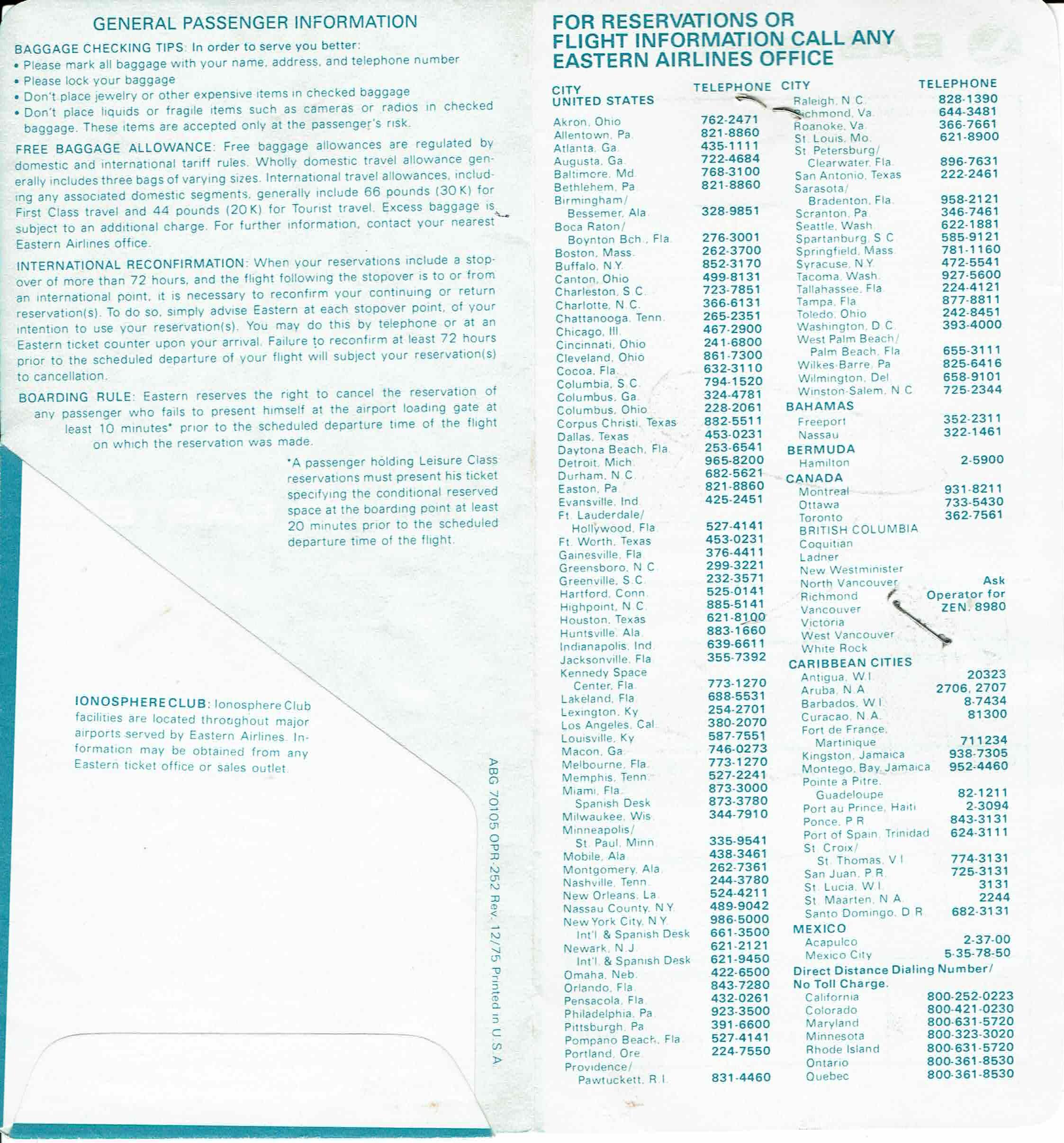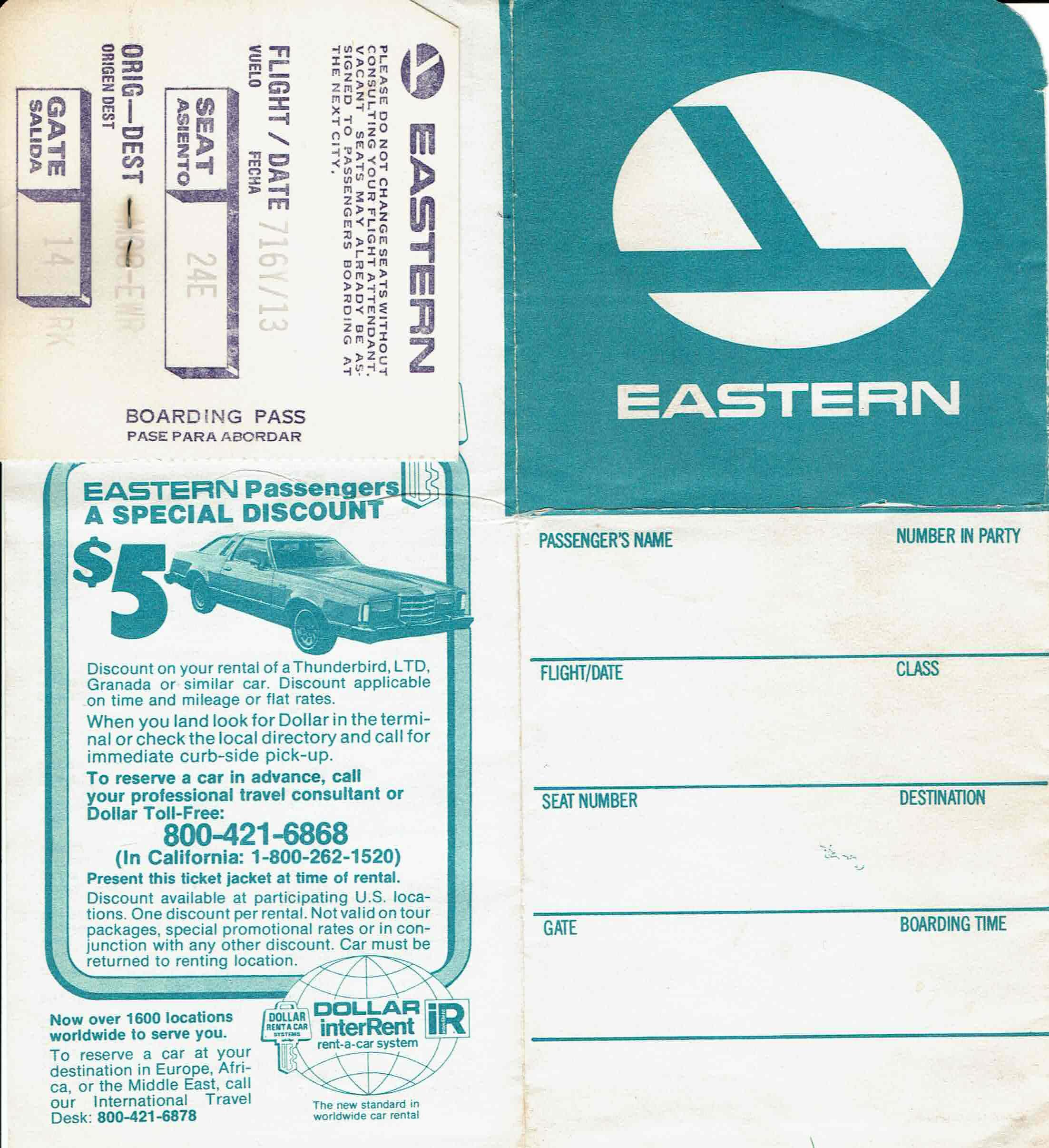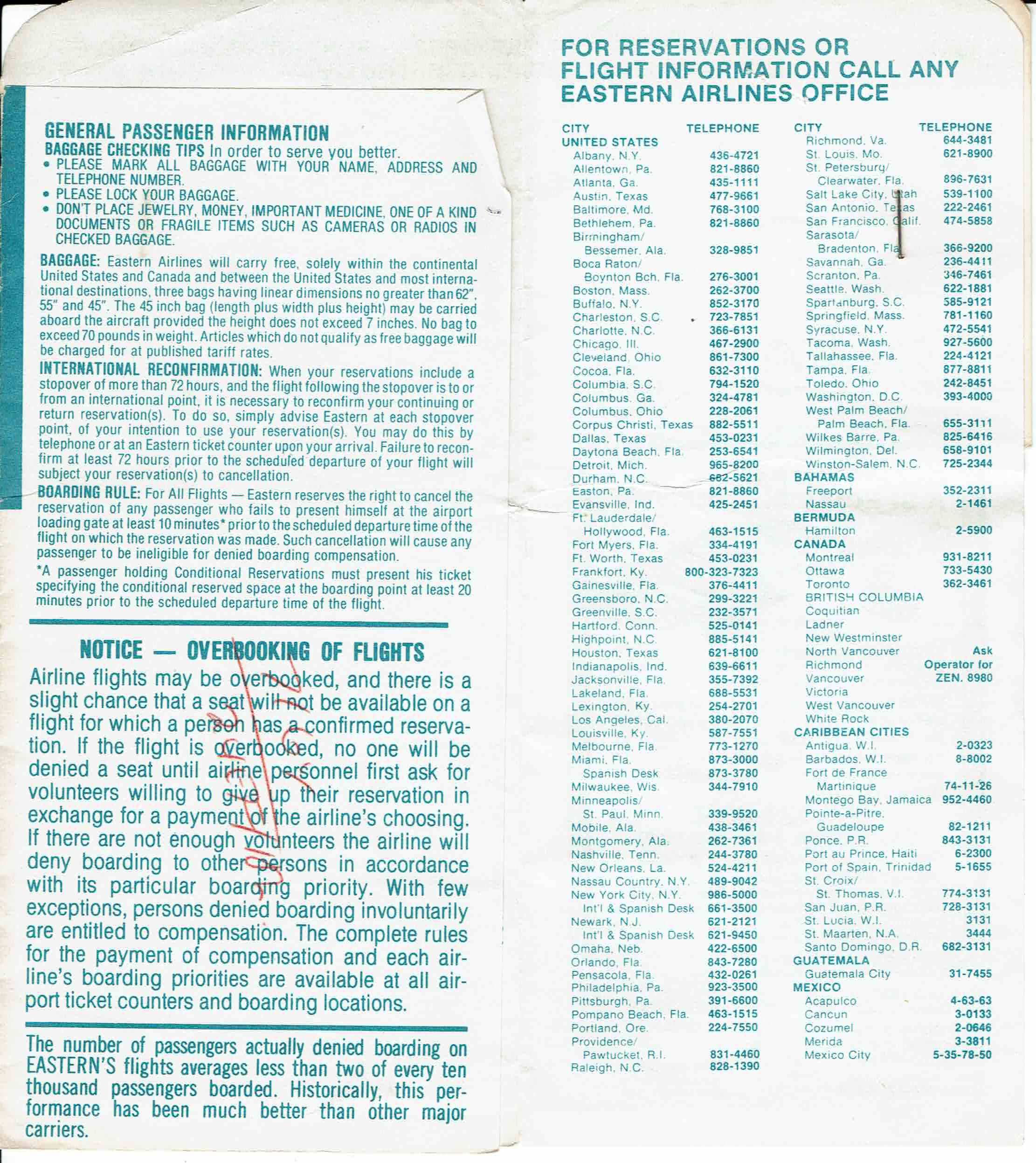 And in the days where travel agents were a big facilitator in ticketing, some airlines provided special travel agent boarding passes for the agent to provide to their customers.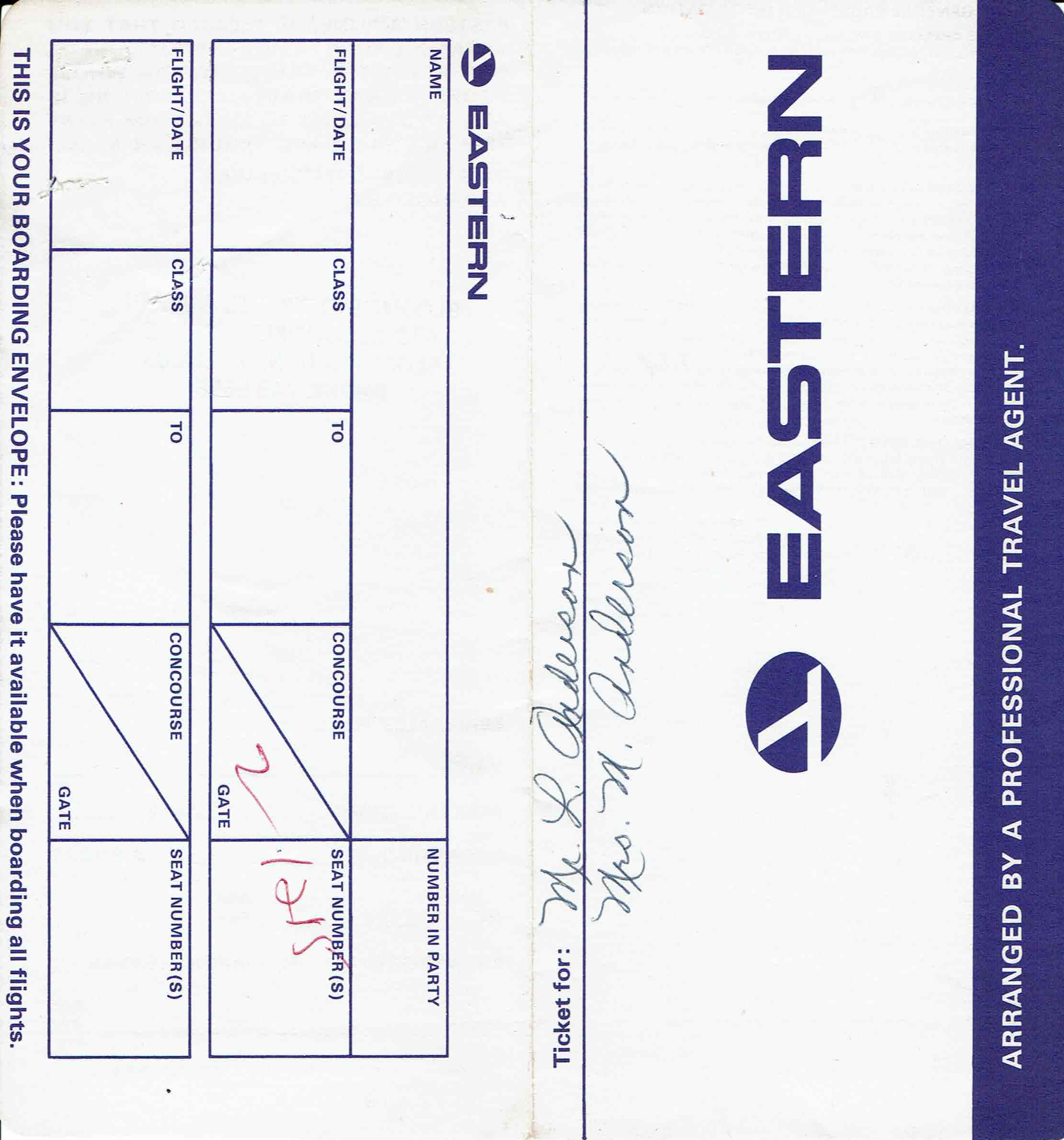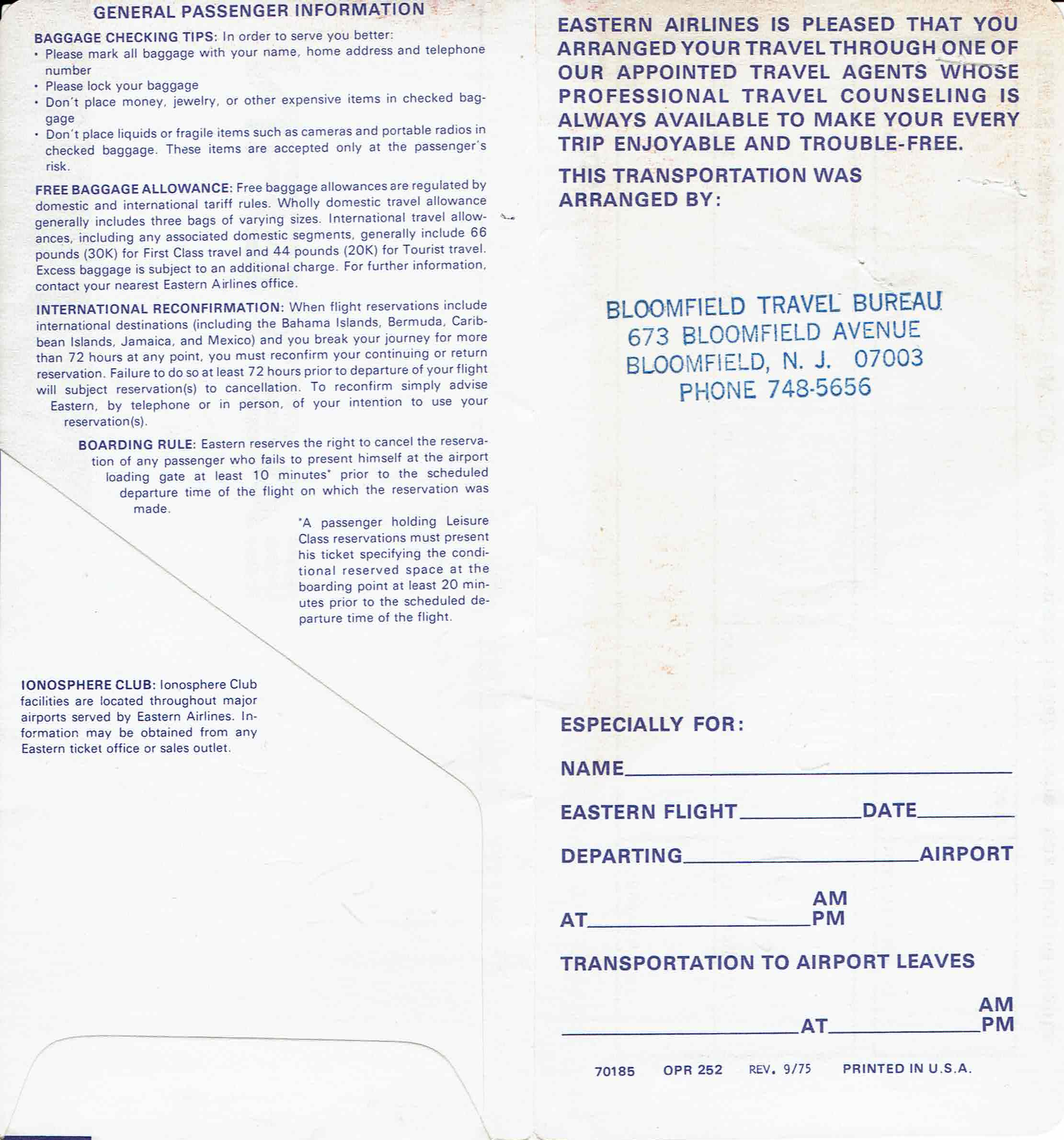 Mohawk Airlines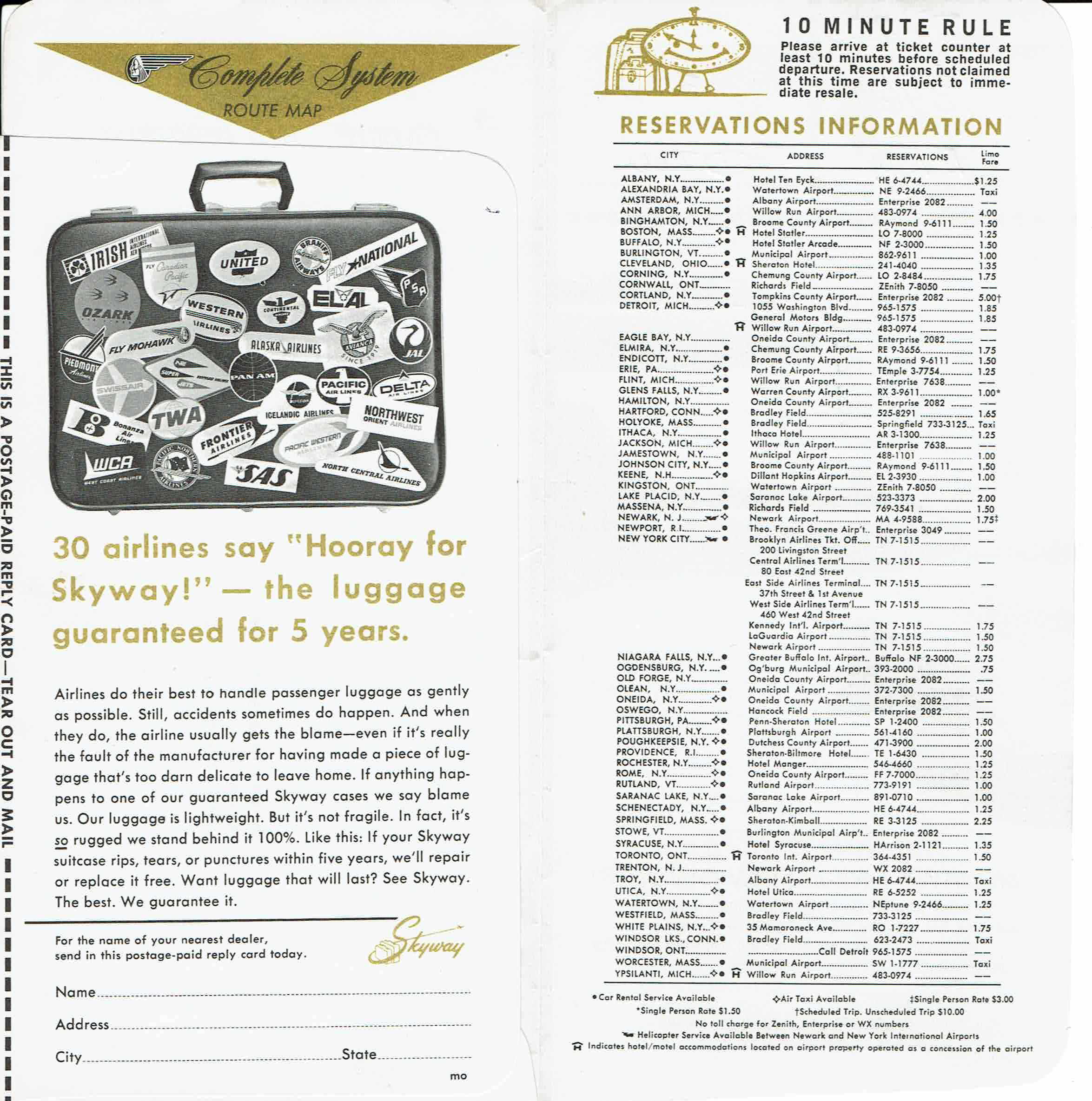 Northeast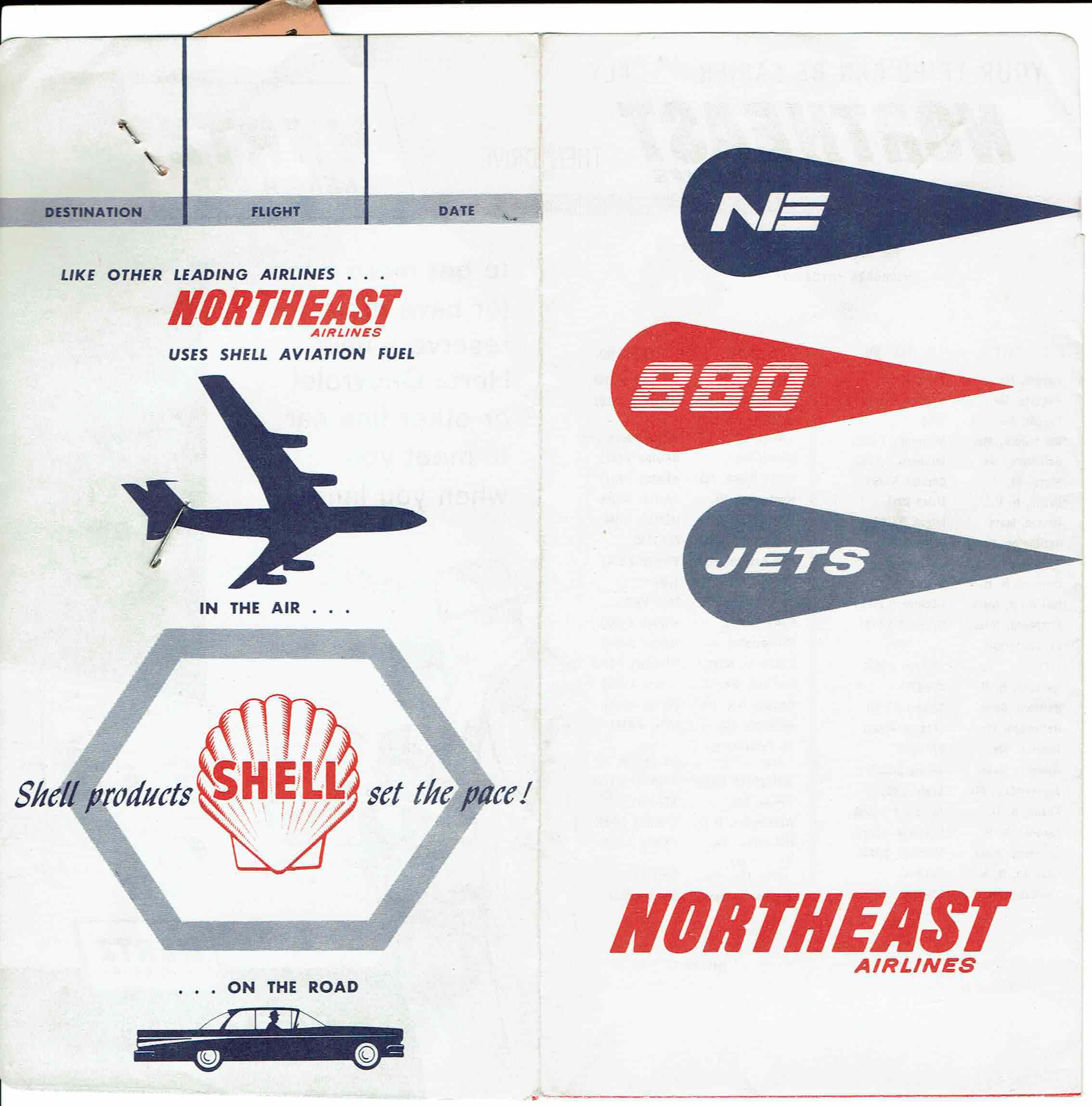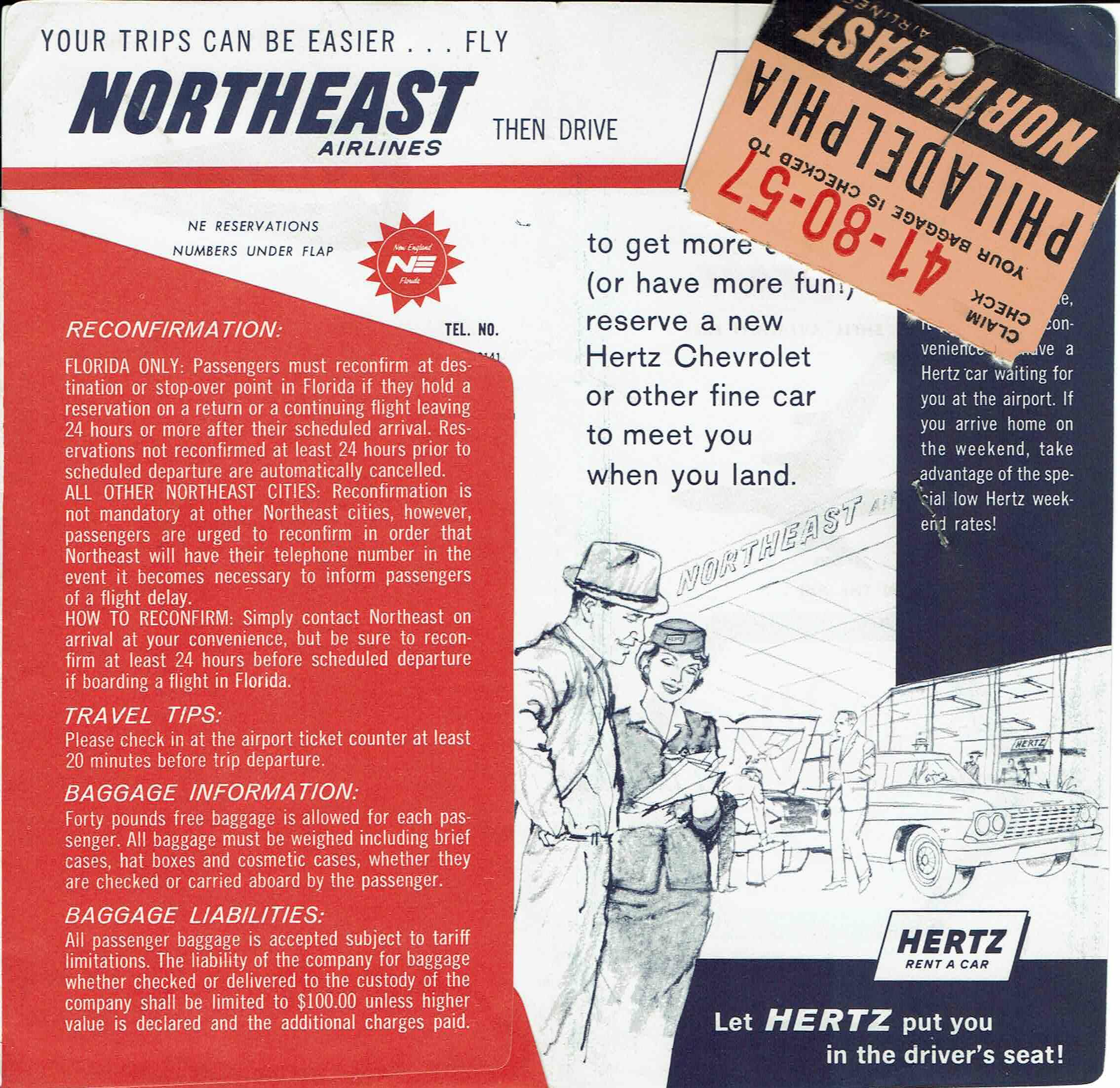 And if you asked nicely at the gate, often the agent would give you an airline sticker that you would put on our suitcase to show your travel experience!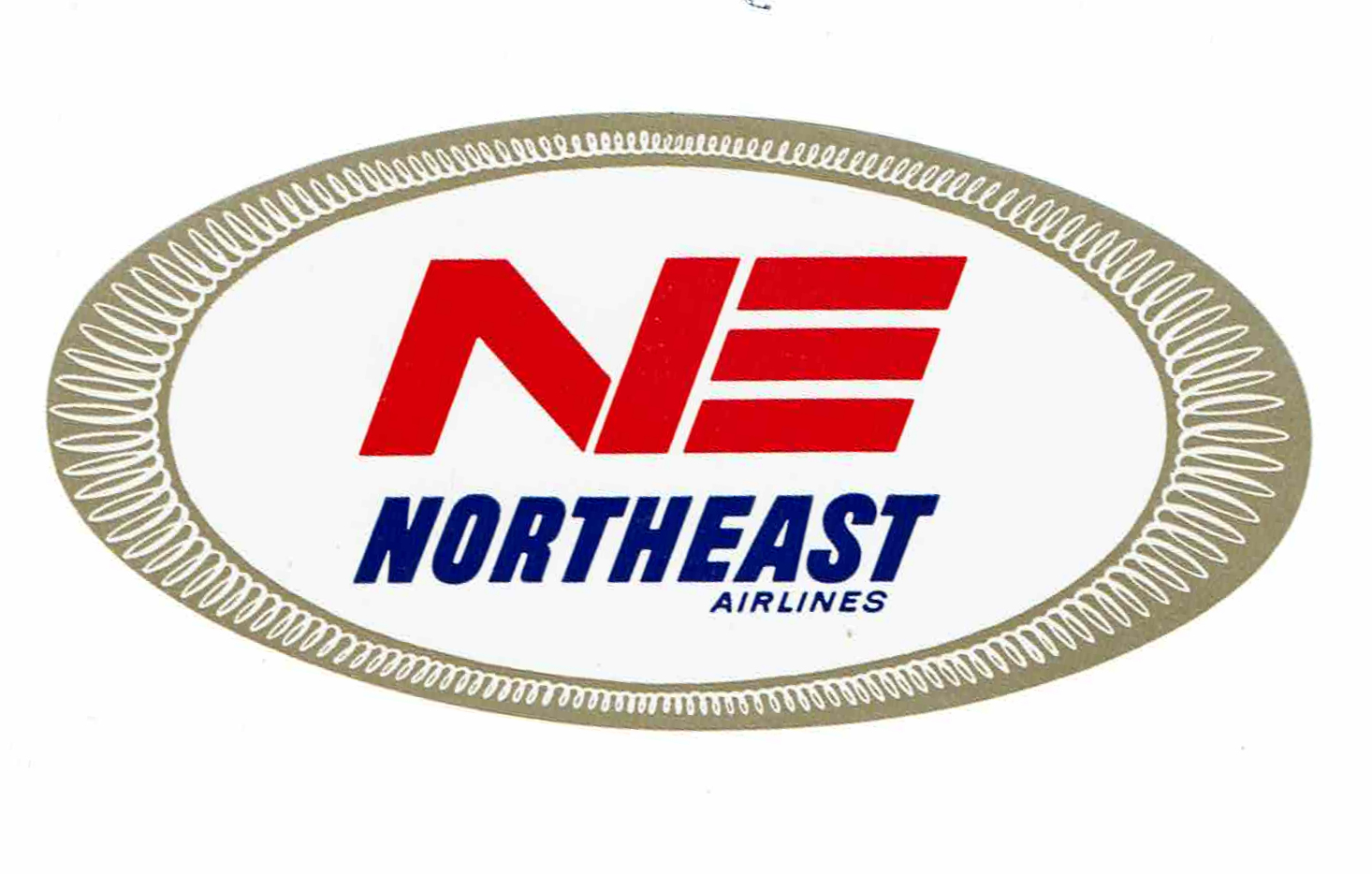 Northwest Orient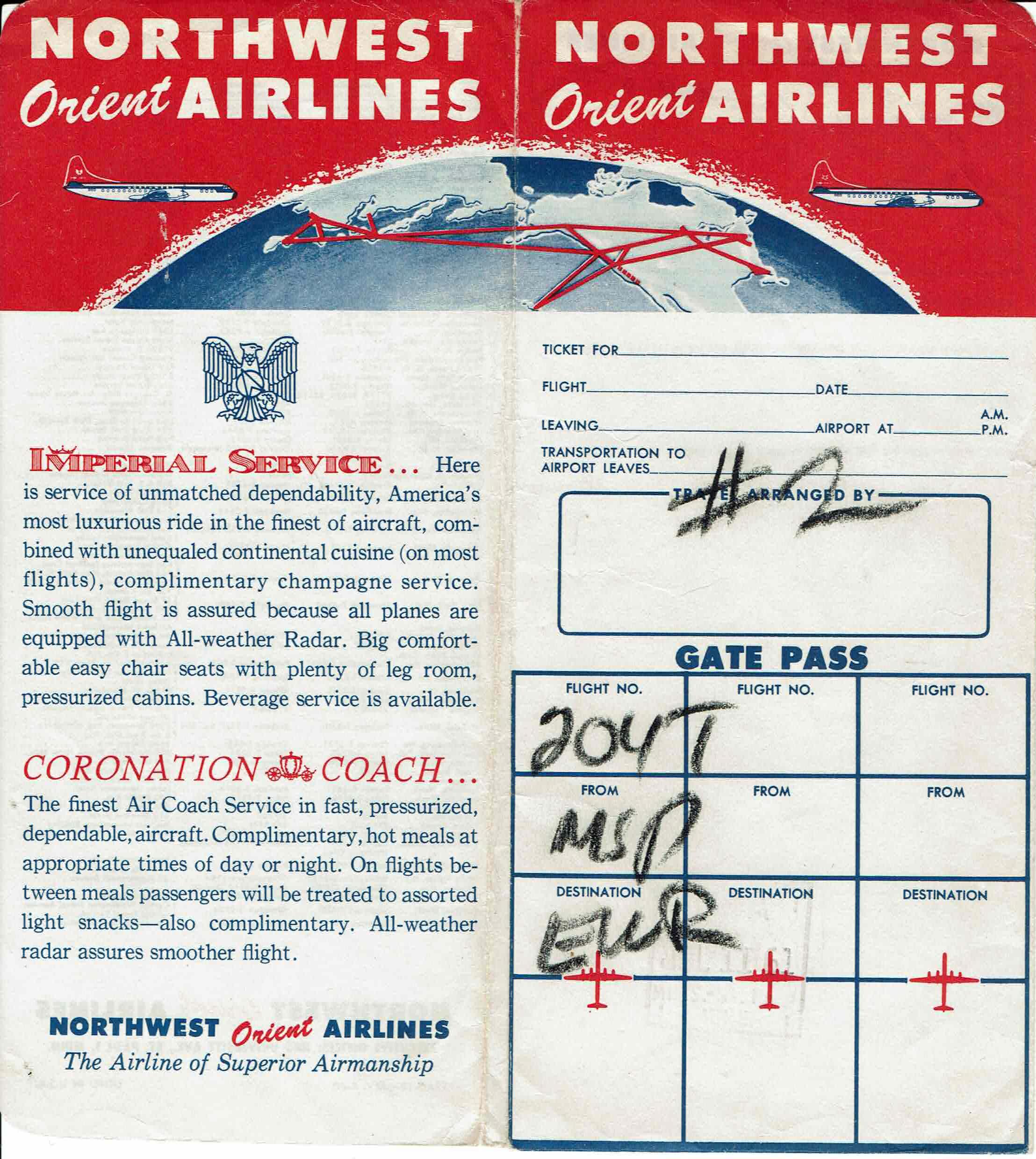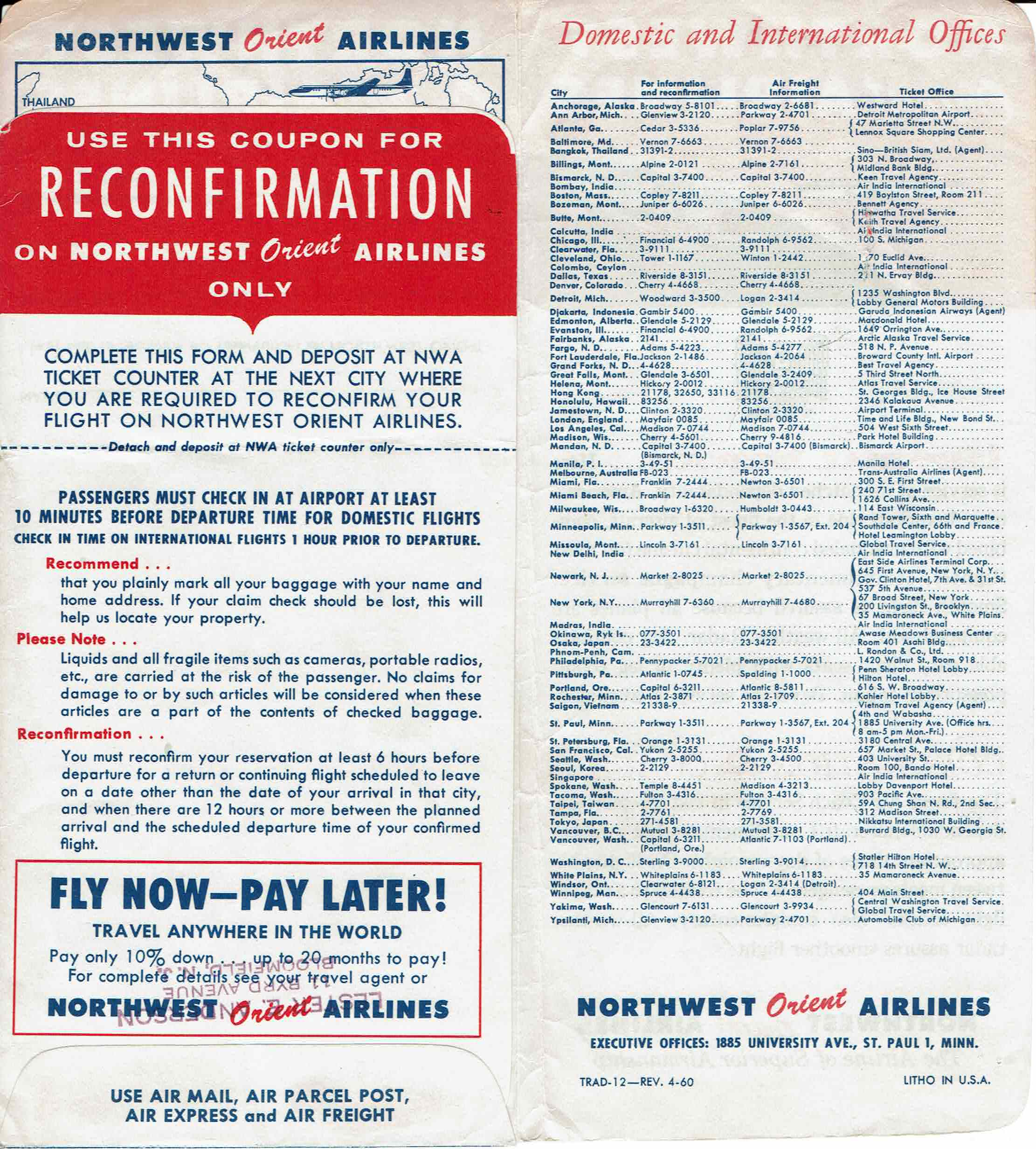 In the first Airport movie one of the characters who would sneak onto the plane as a stowaway explained she always carried a thick black crayon pencil to write on a blank gate pass.  Here is a real example of a 1960 Northwest gate pass written with a thick black crayon/pencil.
My grandmother took that flight, and saved two of the napkins from her meal service.  She flew on a Northwest DC7C for this segment of her trip.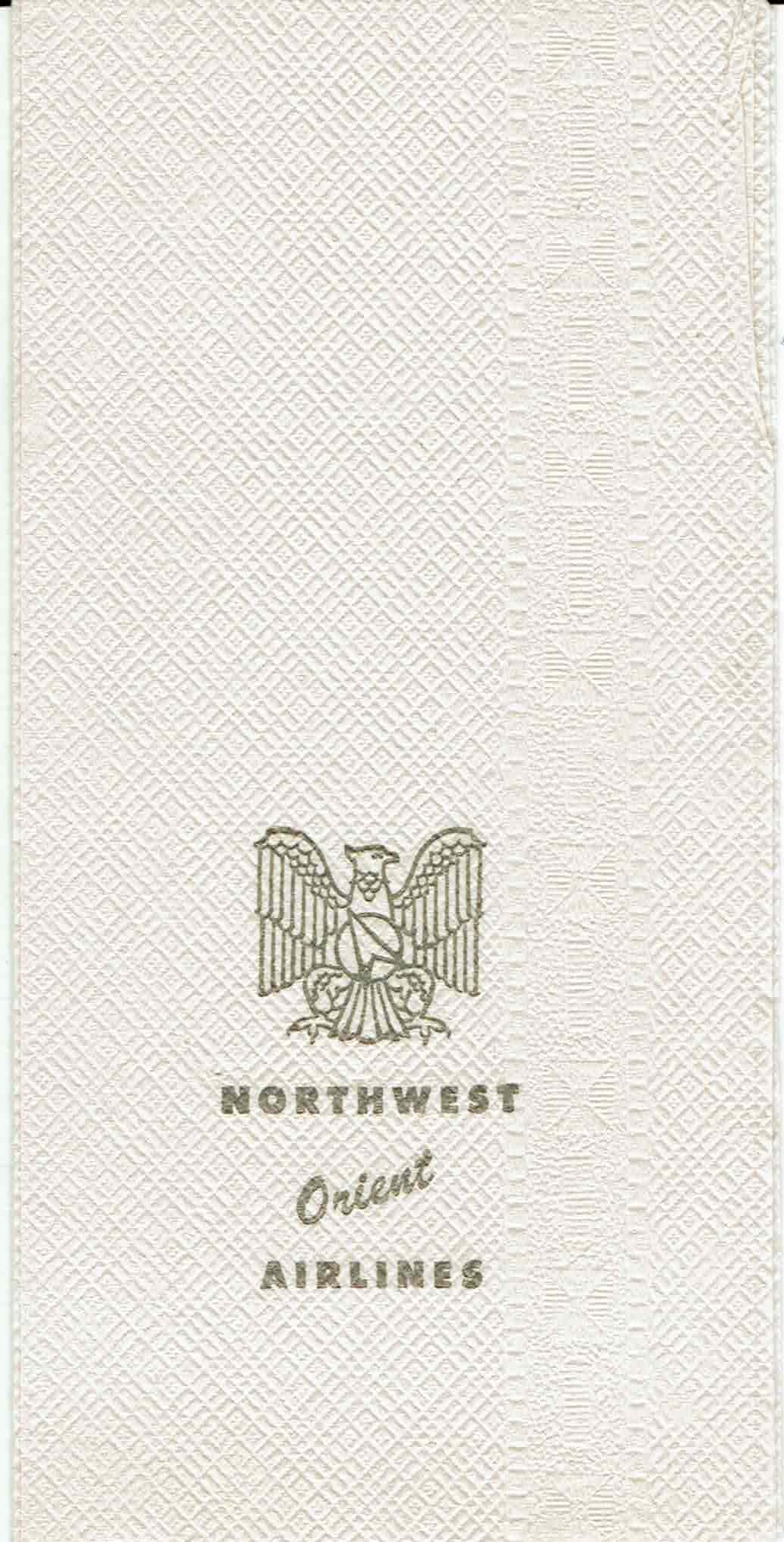 United Airlines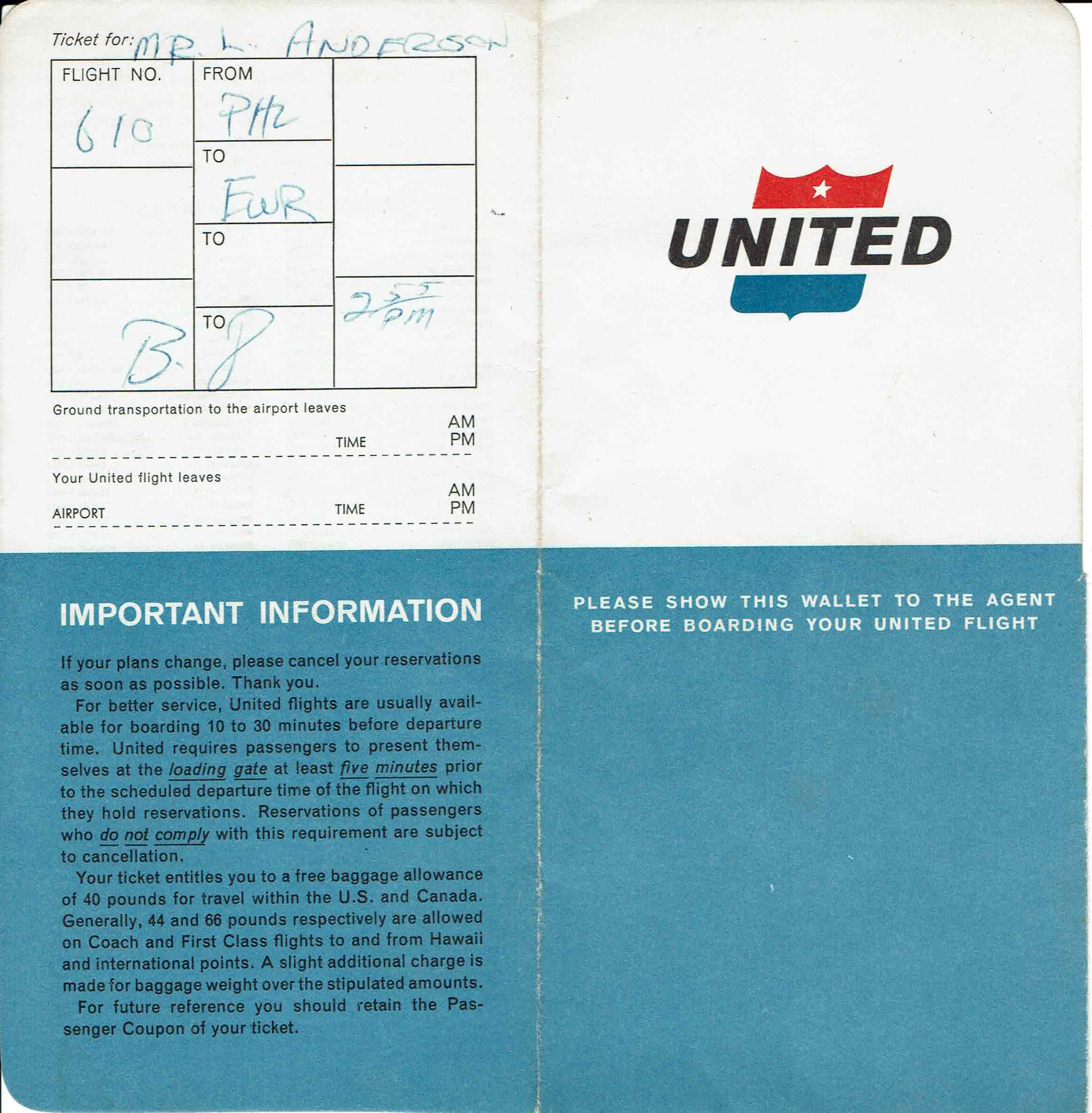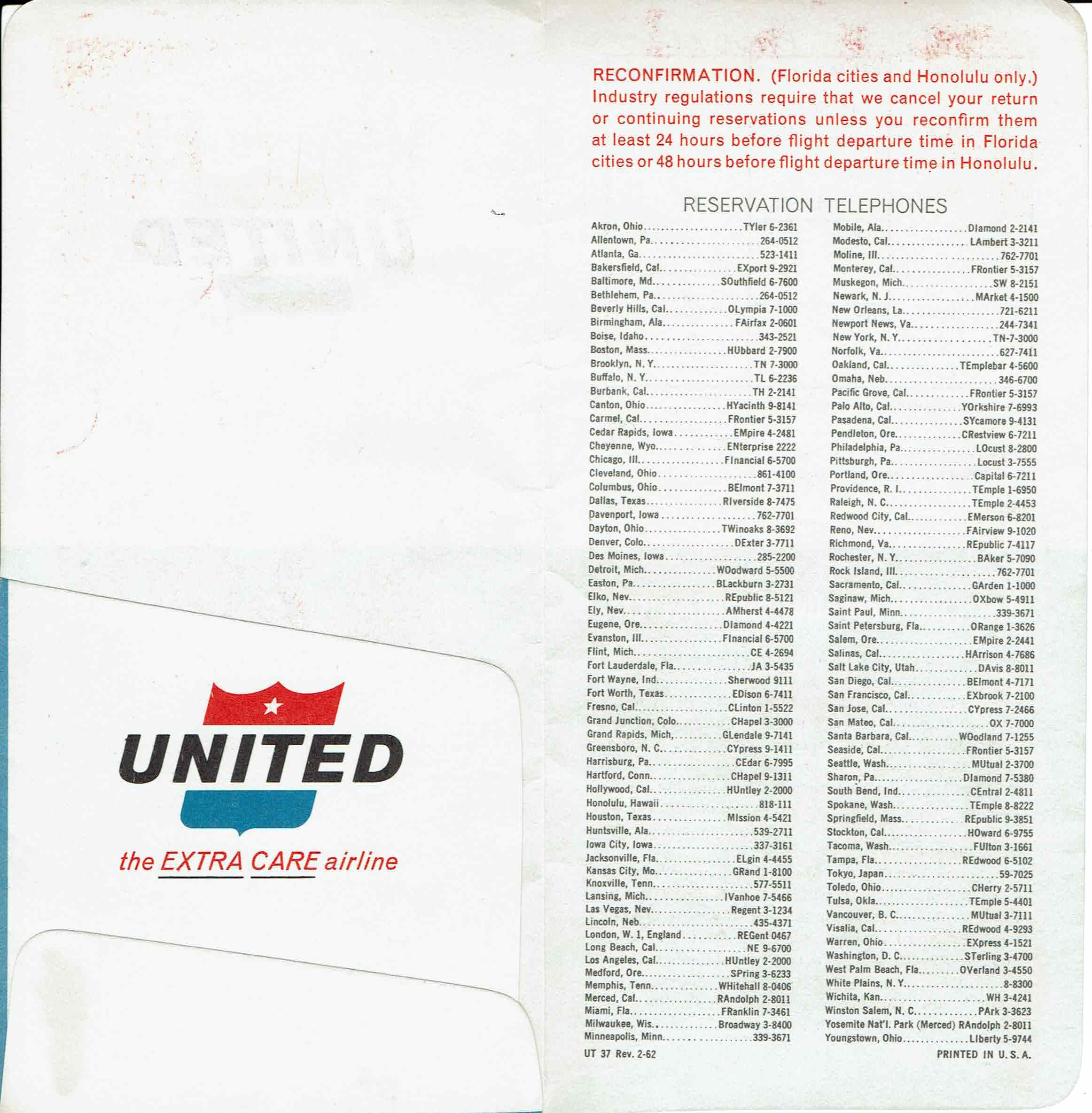 A United Suitcase sticker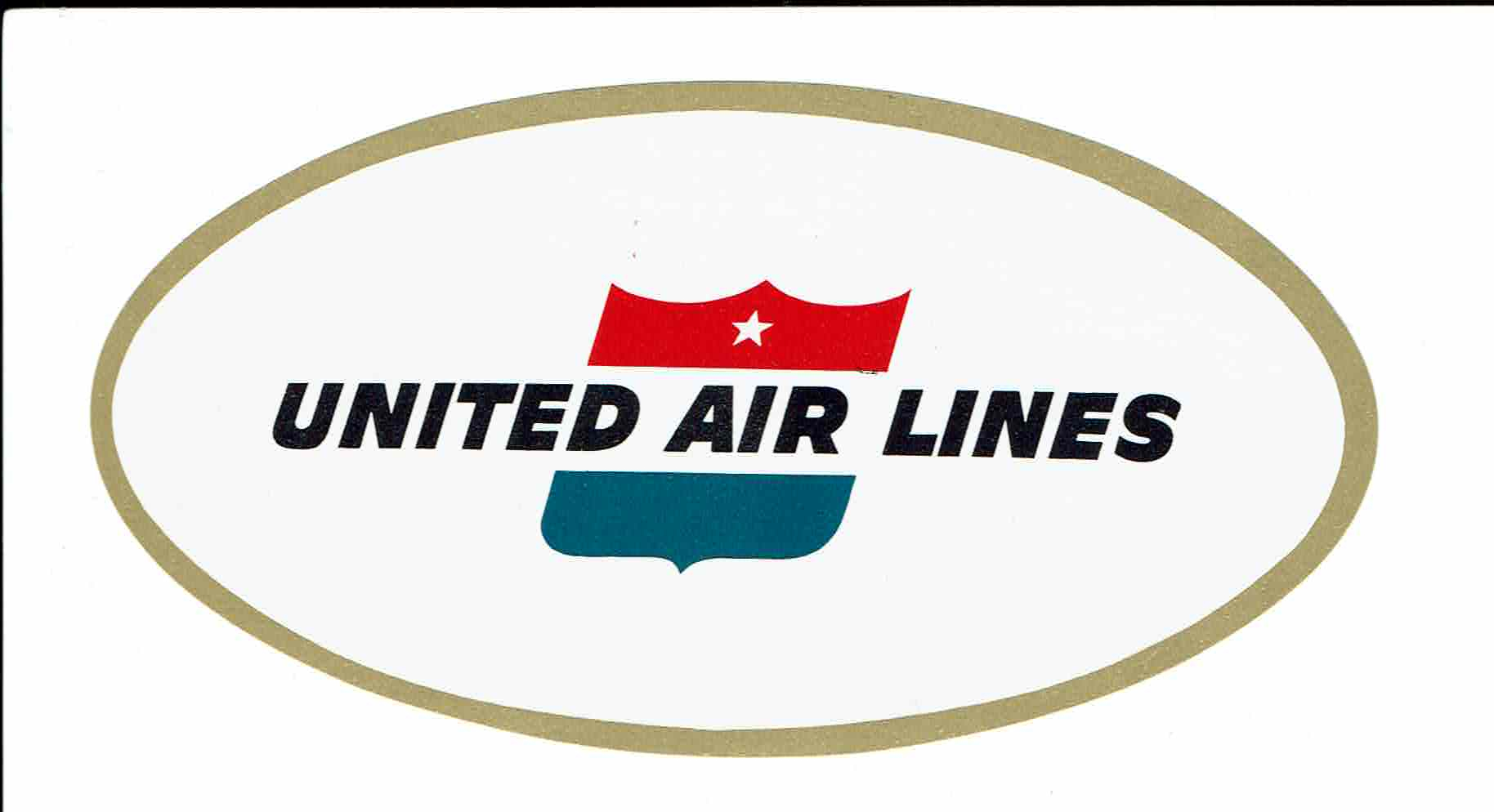 And this is the way you get on a United flight today

The physical size of this boarding pass is a throwback to the IBM Punch Card, used years before. It is no longer used in that fashion and no holes are punched in it to signify data (that is done by scanning the bar on the right).  In the early days of computer reservations, flight tickets were issued on IBM punch cards at the ticket counter and even when tickets became dot matrix printer output, they size of the ticket still echoed the punch card.
Trackback from your site.