American Airlines Junior Wings
Written by Lane Kranz
Over the past 80 years, American Airlines has issued nearly two dozen different junior wings. Over the years, the junior wings tell a story. From the proud early years American issued metal wings, followed by plastic wings in the post-deregulation years, followed by no junior wings in the post 9/11 and bankruptcy years, followed by a cookie-cutter junior wing currently in circulation. There have also been some extremely rare and hard-to-find wings issued perhaps by mistake or perhaps in a short-lived trial run. Either way, all of these wings are important to junior wing collectors.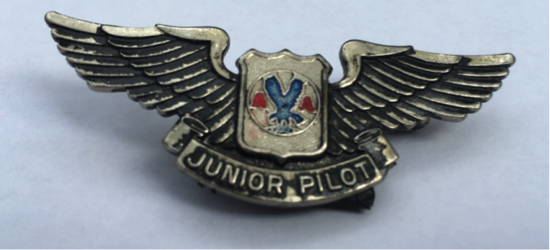 The oldest AA junior wing and one of the rarest wings in the world.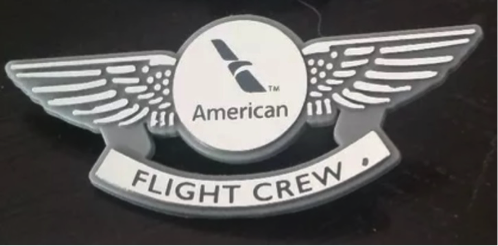 The newest and current issue AA junior wing.
An American junior wing in the shape of a wing (what a great idea!).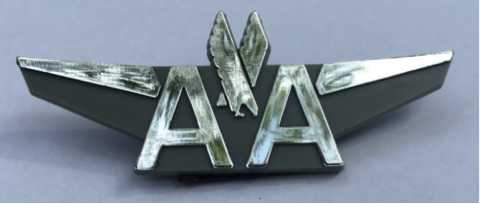 The pin-back version of the all-silver, large font AA wing.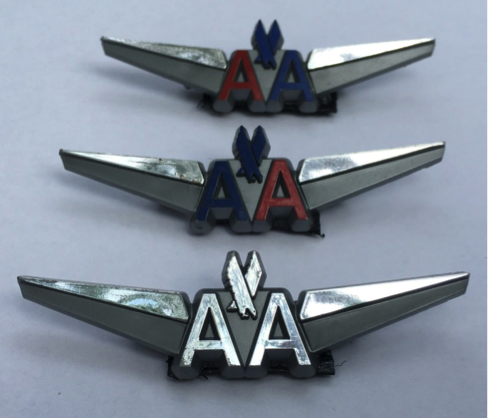 The common AA junior wing, followed by a rare 'mistake wing' with the red letter on the right, followed by the all-silver version of this wing.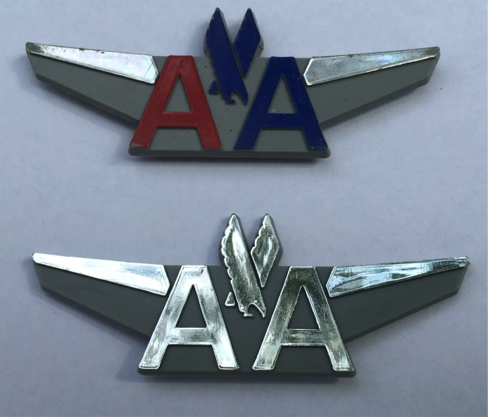 The sticky-back versions of the large font AA wings.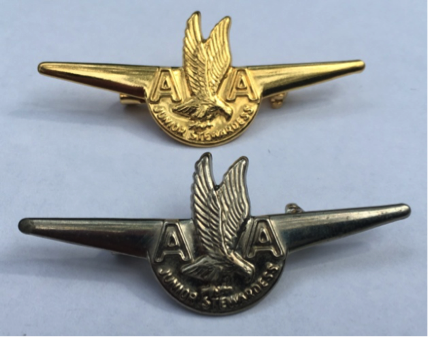 The metal junior stewardess wings in silver and gold.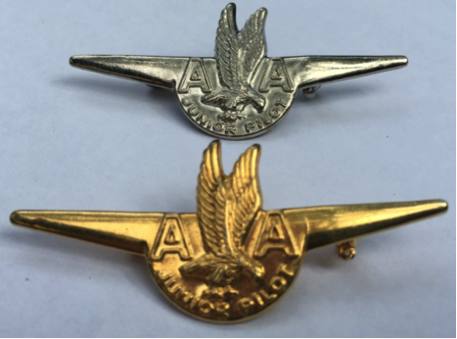 The metal junior pilot in silver and gold.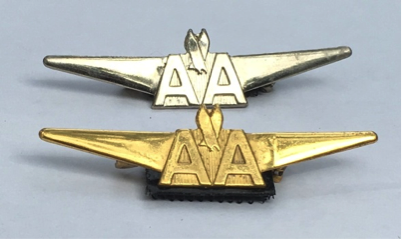 The metal AA wing in silver and gold. Interesting to note that these wings were the last of the wings that were issued in both silver and gold. All subsequent wings were silver.

The cloth patch with sticky back version.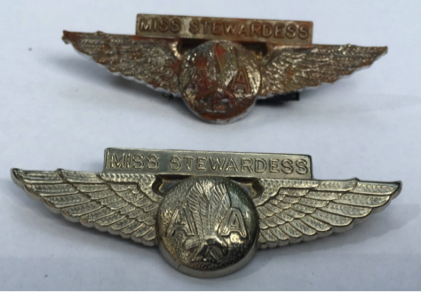 The rare Miss Stewardess AA wings in both silver and bronze.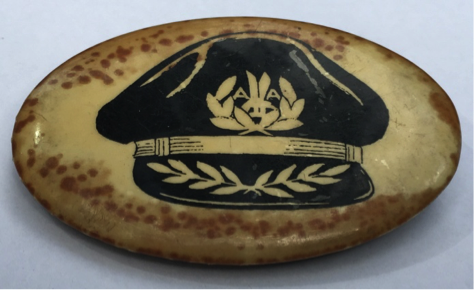 A novelty item and perhaps airline issued AA hat pin.

A novelty item and perhaps cereal box issue, 3 AA plastic pins in blue, green, and brown that includes a fuselage perhaps of a Boeing 707.
A few "new finds" to pass along. Allegiant, Aegean Airlines (Greece), and Alaska Airlines have issued new junior wings. Note the blue and green colors in Alaska's new wing. Many thanks to Dave Cherkis and Bryan Mellon.
Keep on Collecting!
Lane
Trackback from your site.