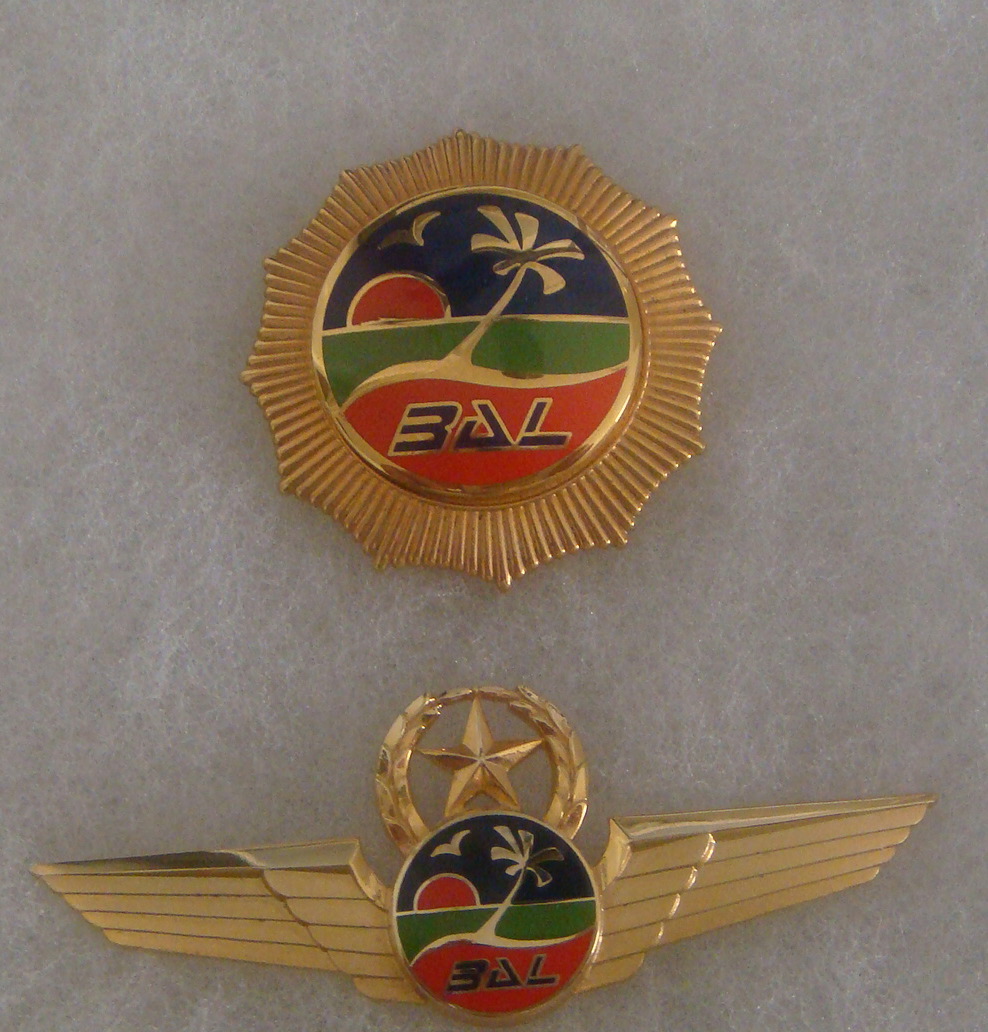 Warmer Climes
Written by Charlie Dolan
I think I should have covered these carriers during the winter, but I was stuck in Canada during our cold weather. Oh well, nobody's going anywhere these days, so the outside temperatures don't really affect us. I decided to follow the alphabet again and will look at airlines based in the Caribbean and Central America.  Many of these airlines are no longer in operation, but they brought aviation to their countries and had both colorful histories and liveries. Several had more than one version of wings and cap badges.
The carrier was assisted in its start-up by Air Canada, which provided equipment, aircraft service and training.  The lower wing has the AC maple leaf and was worn by Air Canada pilots seconded to Air Jamaica to train the JM pilots.  Air Jamaica wore white caps with the orange insignia and that gave a sharp look to the uniform.
The carrier operated five Boeing 720 aircraft, which had started operational lives with United Air Lines. The BAL insignia is one of the most colorful in my collection.
Originally named British West Indian Airlines, it had a close association with B O A C. It's last operating name was British West Indies Airlines. The wings and cap badge are designed to resemble the steel drums of the Caribbean.  This design was also incorporated in the livery of the aircraft.
The insignia feature "Sir Turtle", the tourism bureau's logo for the island nation. Until he became the image of the air carrier, he did not sport a red scarf. I wonder if Charles Schultz and Snoopy objected to his use of this fashion accessory.
The first two sets of insignia show the influence of Pan American Airways, which was instrumental in the formation of the carrier. After the Castro take-over the insignia were changed and began to take on a look similar to the eastern block countries.
Three variations of the carrier's insignia. The first, in PAA style, shows the island of Hispaniola with Haiti to the west and the Dominican Republic to the east.
Trackback from your site.