Frontier Airlines,junior wings,Midwest Airlines,Midwest Express,Republic Airways,YX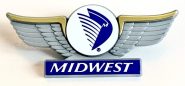 By Lane Kranz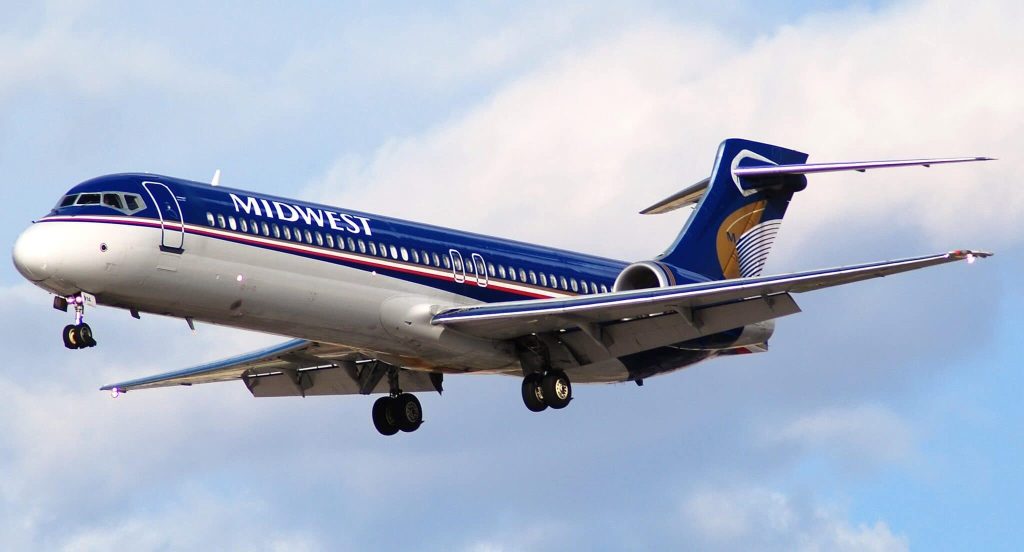 Midwest Express started operations on June 11, 1984, with three DC-9-10s. The airline later added DC-9-30s and MD-80s. In 2002, the airline simplified its name to Midwest Airlines and 717s replaced older generation aircraft. The airline was known for quality service, 2×2 leather seating, and warm chocolate chip cookies. Financial troubles began post-9/11 and a series of ownership changes occurred. Midwest Airlines flew its final flight in 2010 as it was absorbed into Frontier Airlines and Republic Airways Holdings. Its YX code is still used by Republic Airways.
Pictured Above: (Left) Midwest Express first junior wing with block lettering. (Center) Midwest Express second issue junior wing with script lettering. (Right) Midwest Airlines final junior wing reflecting the name change and new corporate logo.
All aircraft pictures courtesy of Joe Hamilton collection.