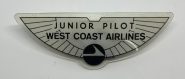 Junior Wings of West Coast Airlines
Written by Lane Kranz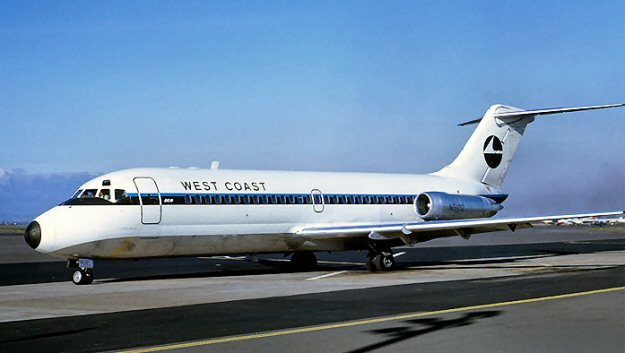 West Coast Airlines (WCA) began operations in 1946 with a pair of DC-3s from Boeing Field in Seattle. In 1952 West Coast merged with Empire Airlines and in 1955 West Coast became one of the 13 Local Service Carriers granted permanent operating certificates. West Coast operated DC-3s, F-27s, Piper Navajo's, and DC-9s. In 1968 a 3-way merger between West Coast Airlines, Pacific Air Lines, and Bonanza Airlines created a new carrier, known briefly as Air West, and later as Hughes Air West. Their legacy continued over the next several decades as Hughes Air West was acquired by Republic Airlines, then Northwest Airlines, and later Delta Air Lines. Ironically, Delta Air Lines now operates a growing and thriving hub at SEA, only 7 ½ miles from West Coast's original headquarters at Boeing Field.
West Coast issued 4 known junior wings. Each of these wings are laminated plastic with a pin on the back. The wings with the WCA logo are from the 1940s and 1950s era. The wings with the newer, stylized logo are from the early to mid-1960s. A rare piece of history from a remarkable airline.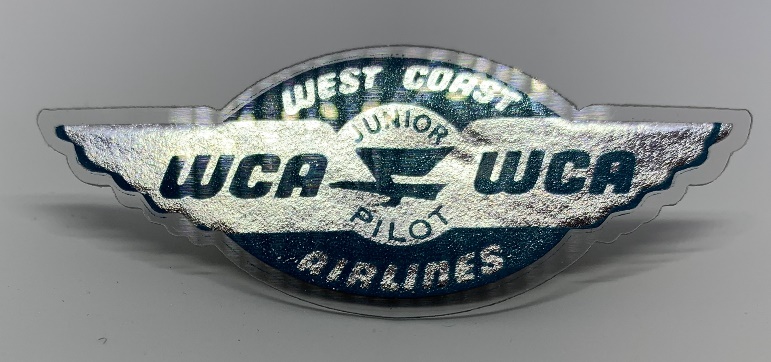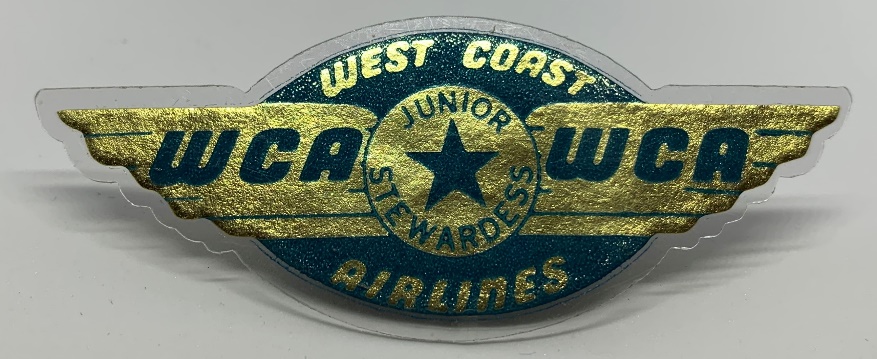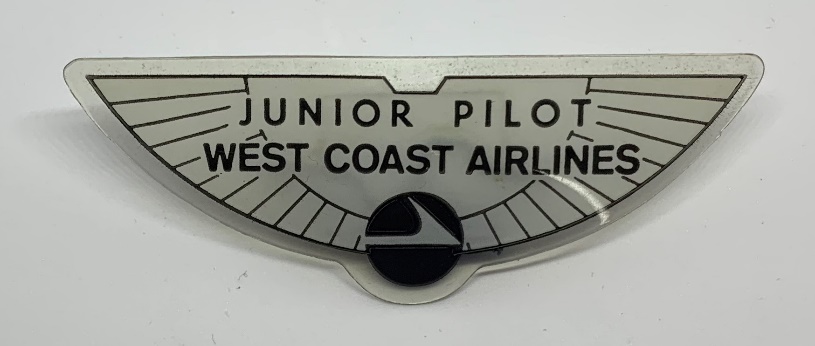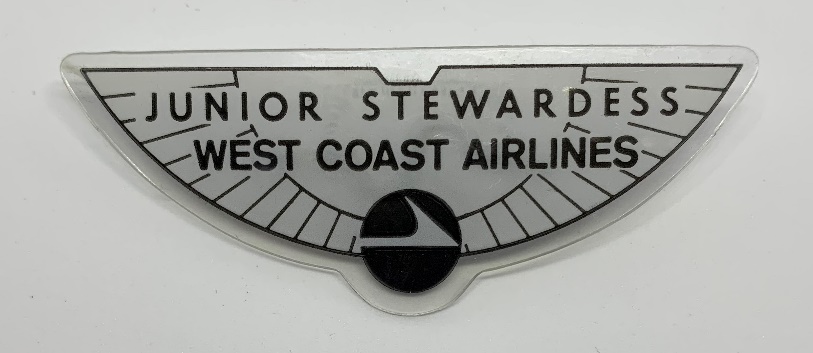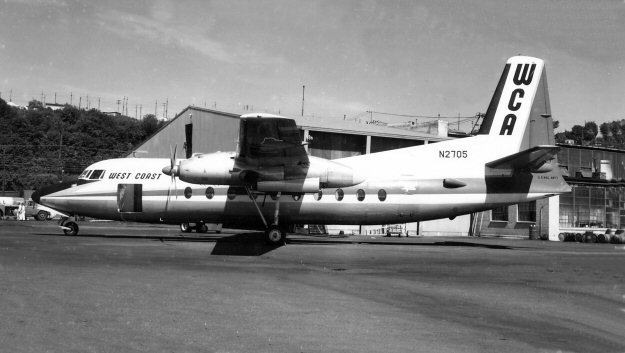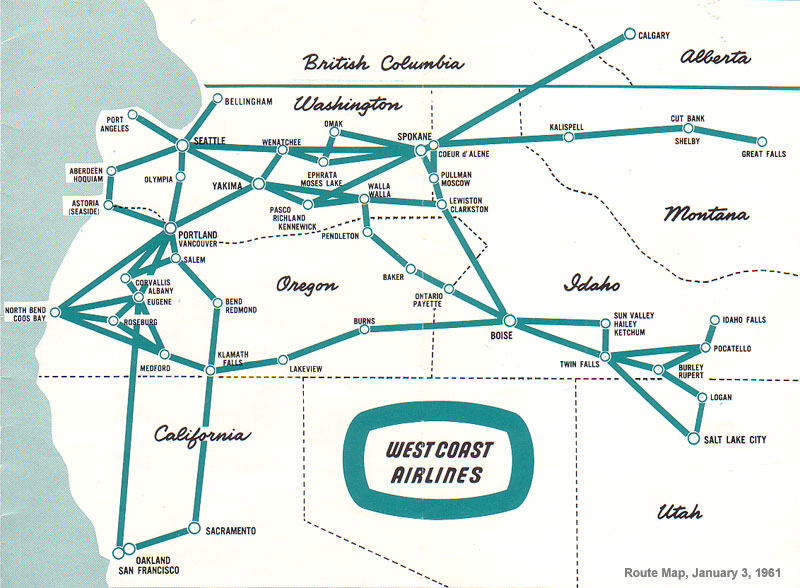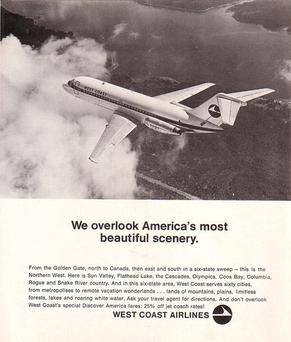 Trackback from your site.