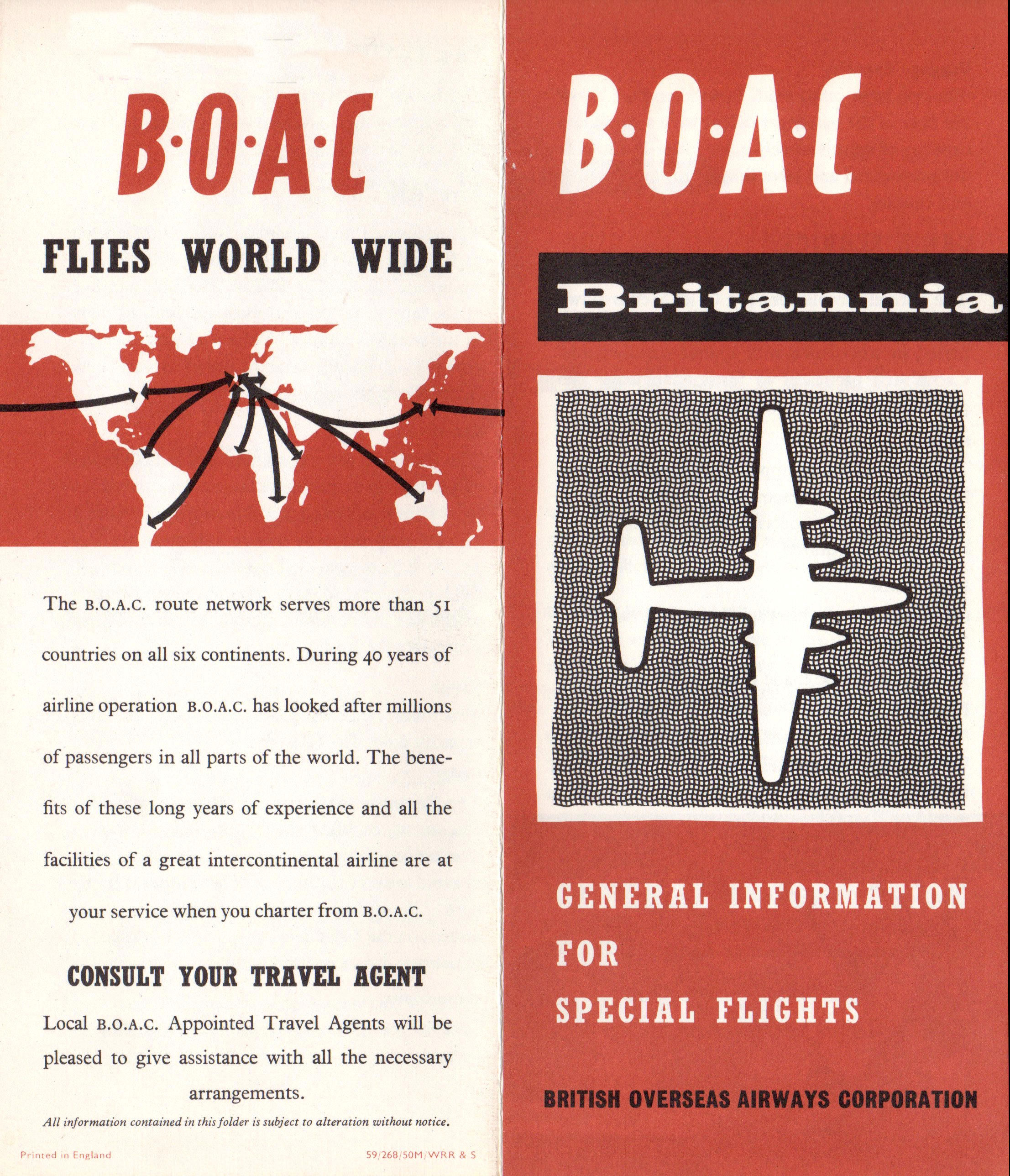 Musings from a Passenger's Seatback Pocket II
Aircraft Safety Cards and Seating Charts
Propeller Aircraft – Part 2
Eastern; Continental; United; BOAC
Written by Lester Anderson
Eastern
I admit without any hesitation that Eastern was my favorite airline. Part of that was due to the fact that when they first opened airline clubs to the general public for a fee, around 1974, I was an early participant in being a member. I started with a one-year membership ($25) then was upgraded to a 5-year membership ($99 more) then to a lifetime membership, ($300 more) all within a 12-month period. The fact that I live in the NY metro area and that my personal and business travel was often on the east coast made Eastern a natural in terms of flight frequency, and also gave me the advantage of being able to stop in an Ionosphere Club, often at both origin and destination airports.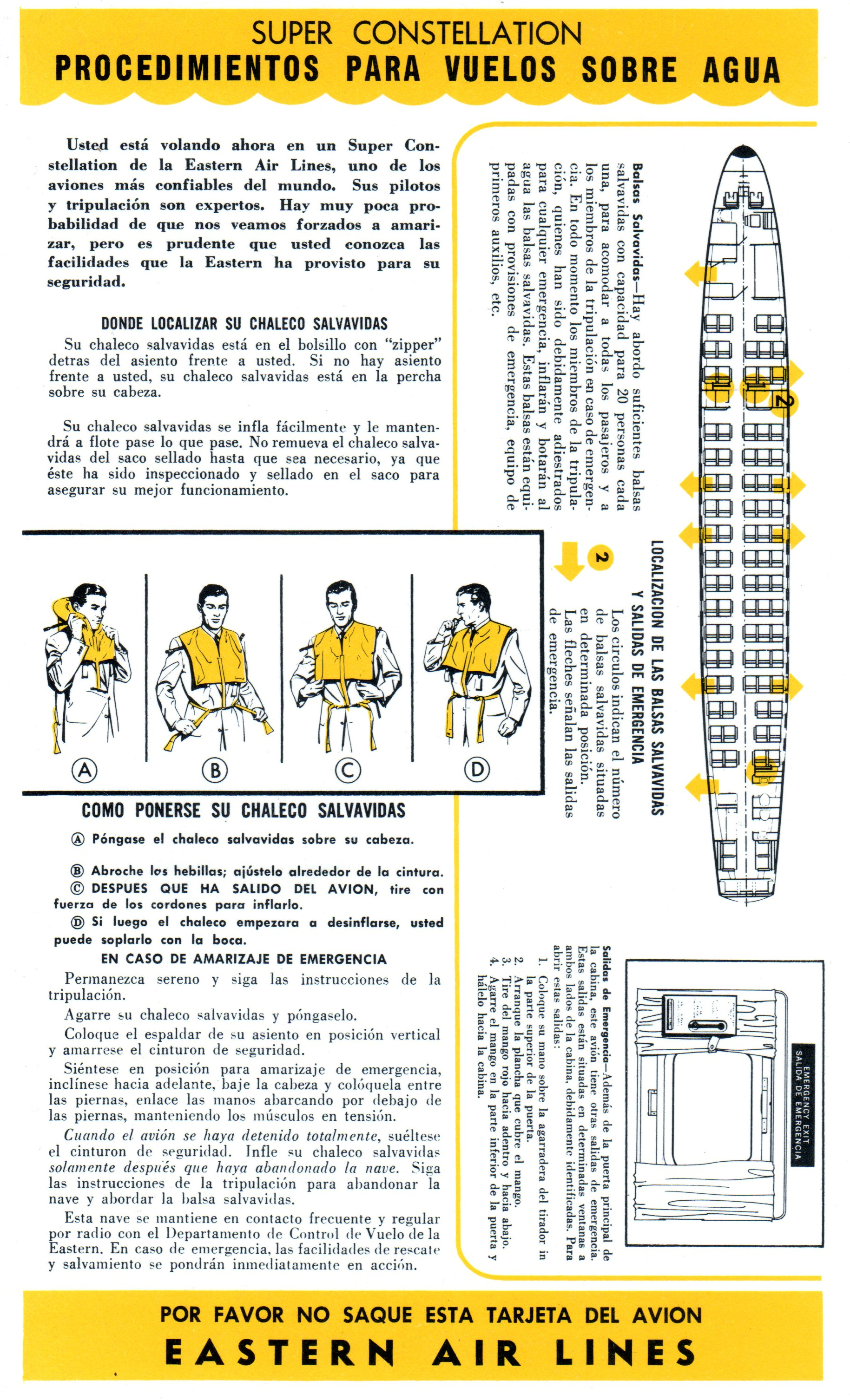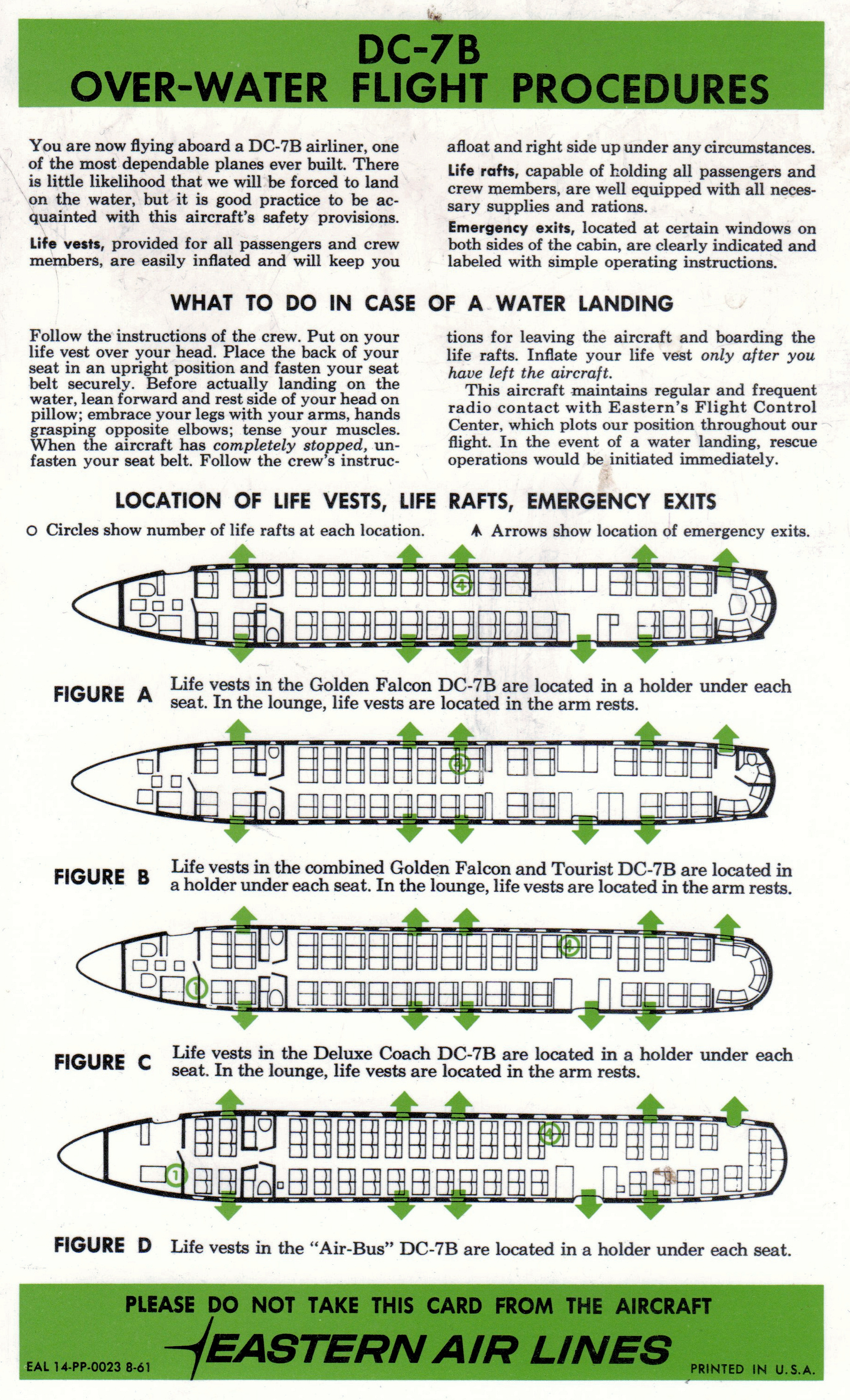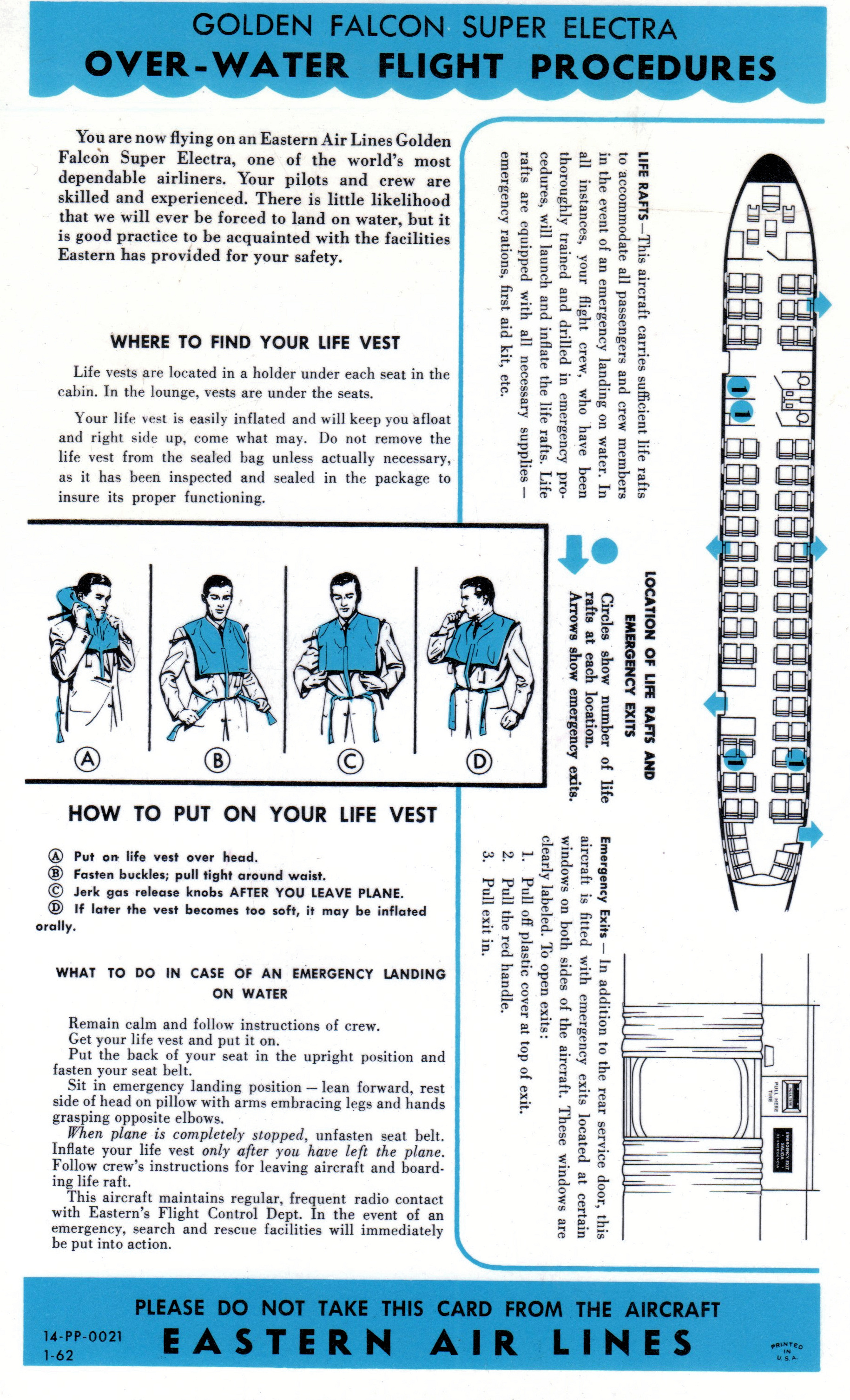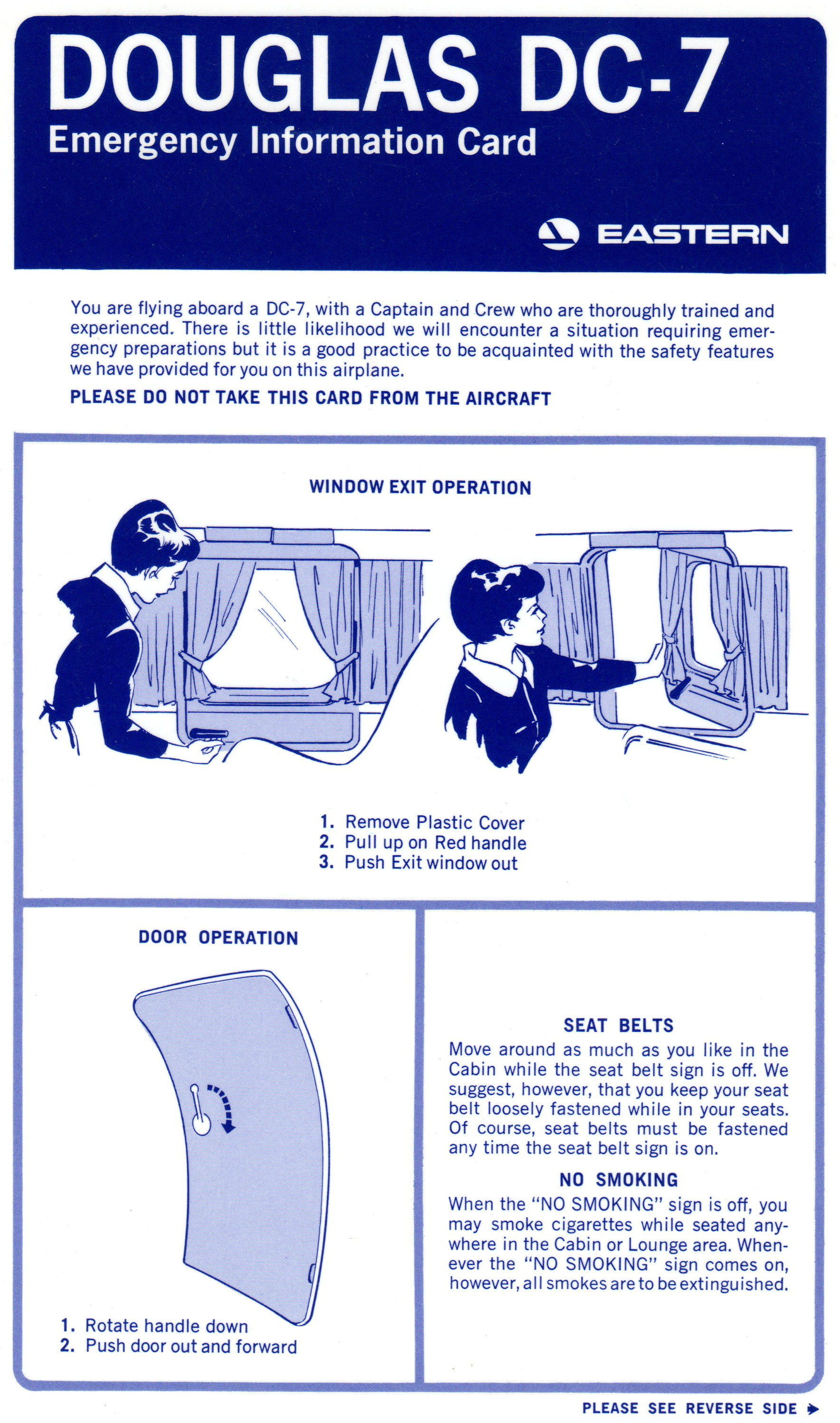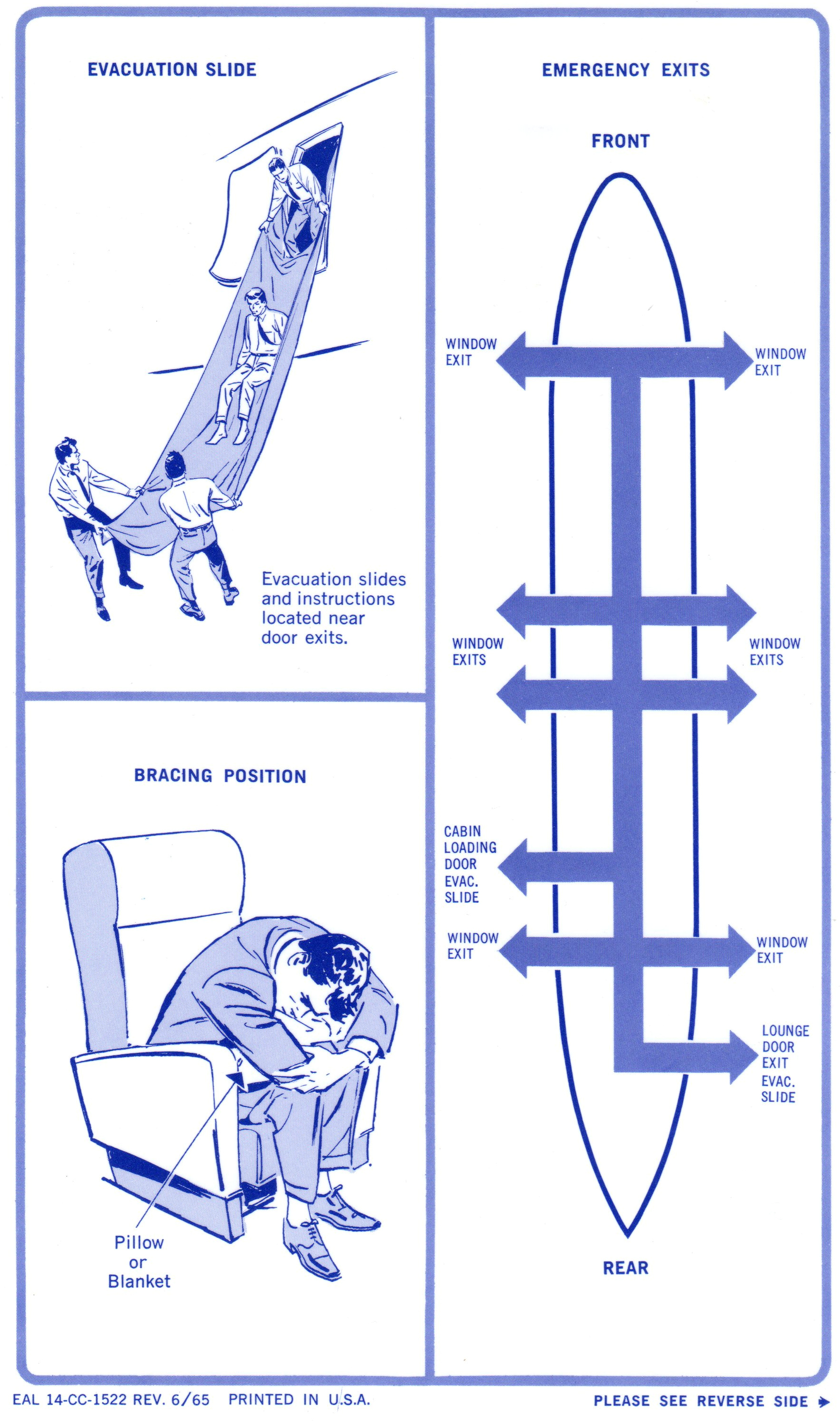 Continental
This Continental seating chart is most probably a ticket counter advertisement as opposed to an in-aircraft safety card (because it does not show emergency exit locations or operation).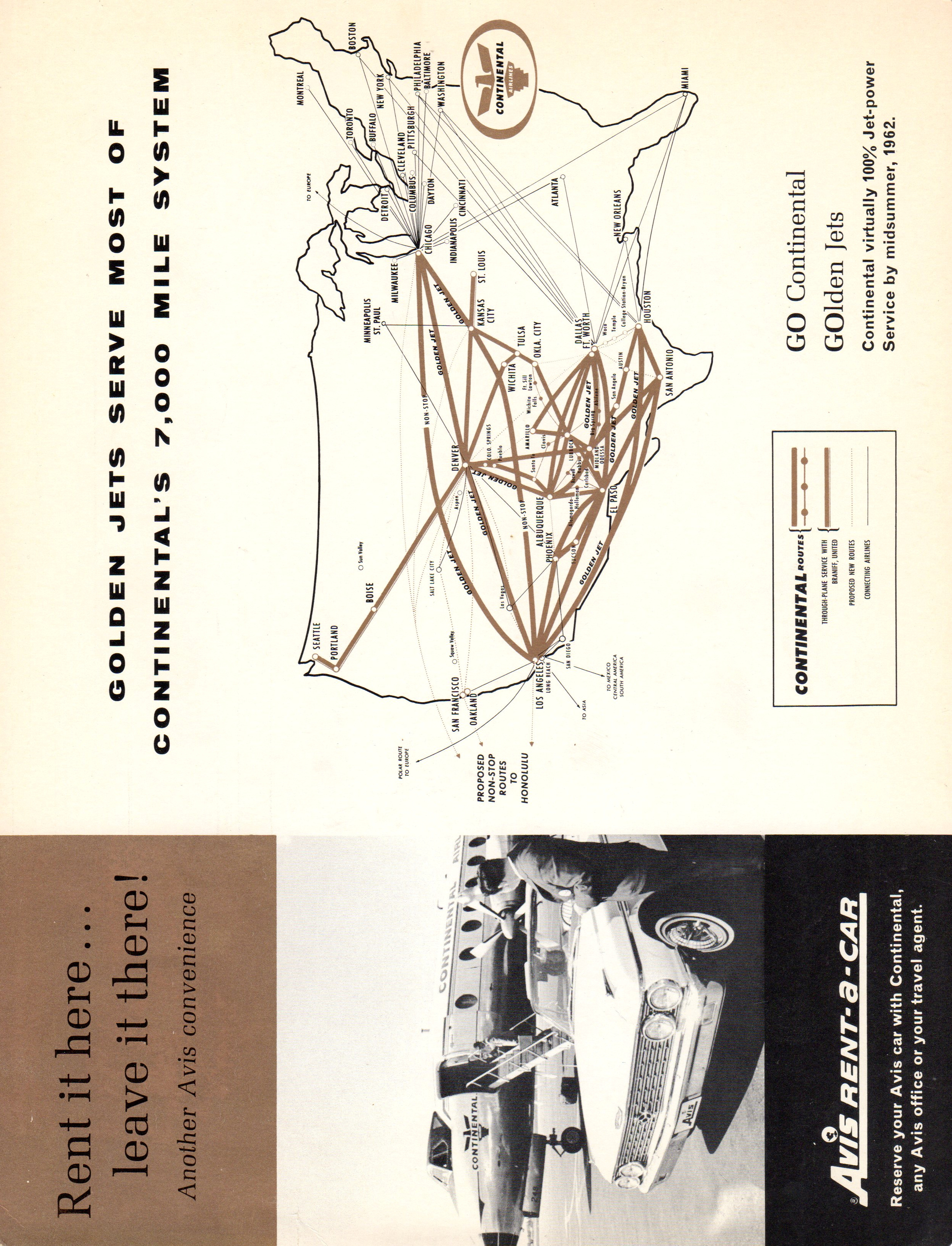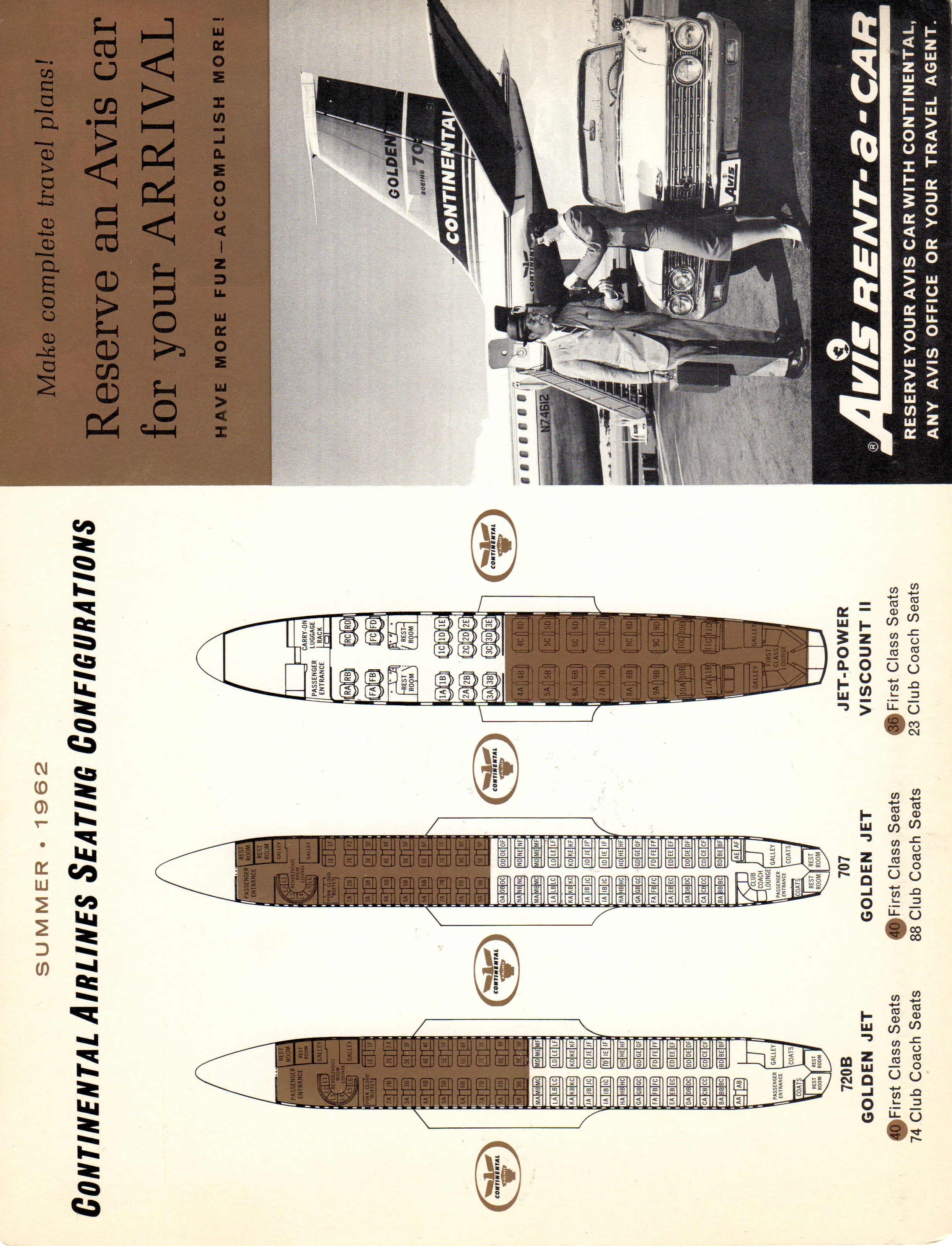 United
Another major player at Newark (although not nearly what they are today) was United. I did fly on the United Vickers Viscount. The thing I remember most about the flight, other than it was a great one) was I could sit over the wings and see the operation of the props.  The engines run at a constant rotation in flight, with the forward thrust controlled by the pitch or angle of the propeller blade.  On the United Viscount, there were markings on the prop and the hub of the propeller and you could see visually (as well hear and feel) as the plane react to the  pilot's commands for more or less (or reverse) thrust.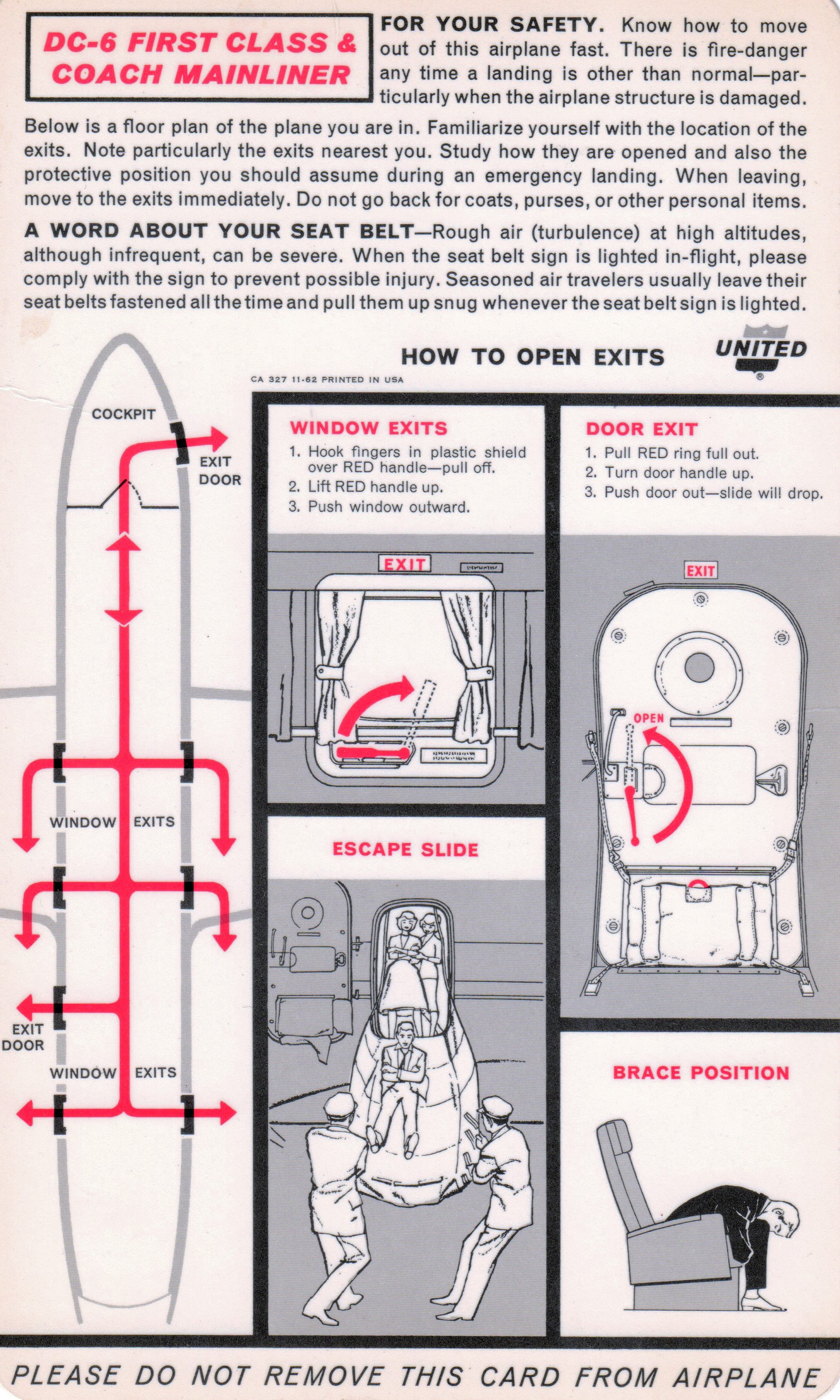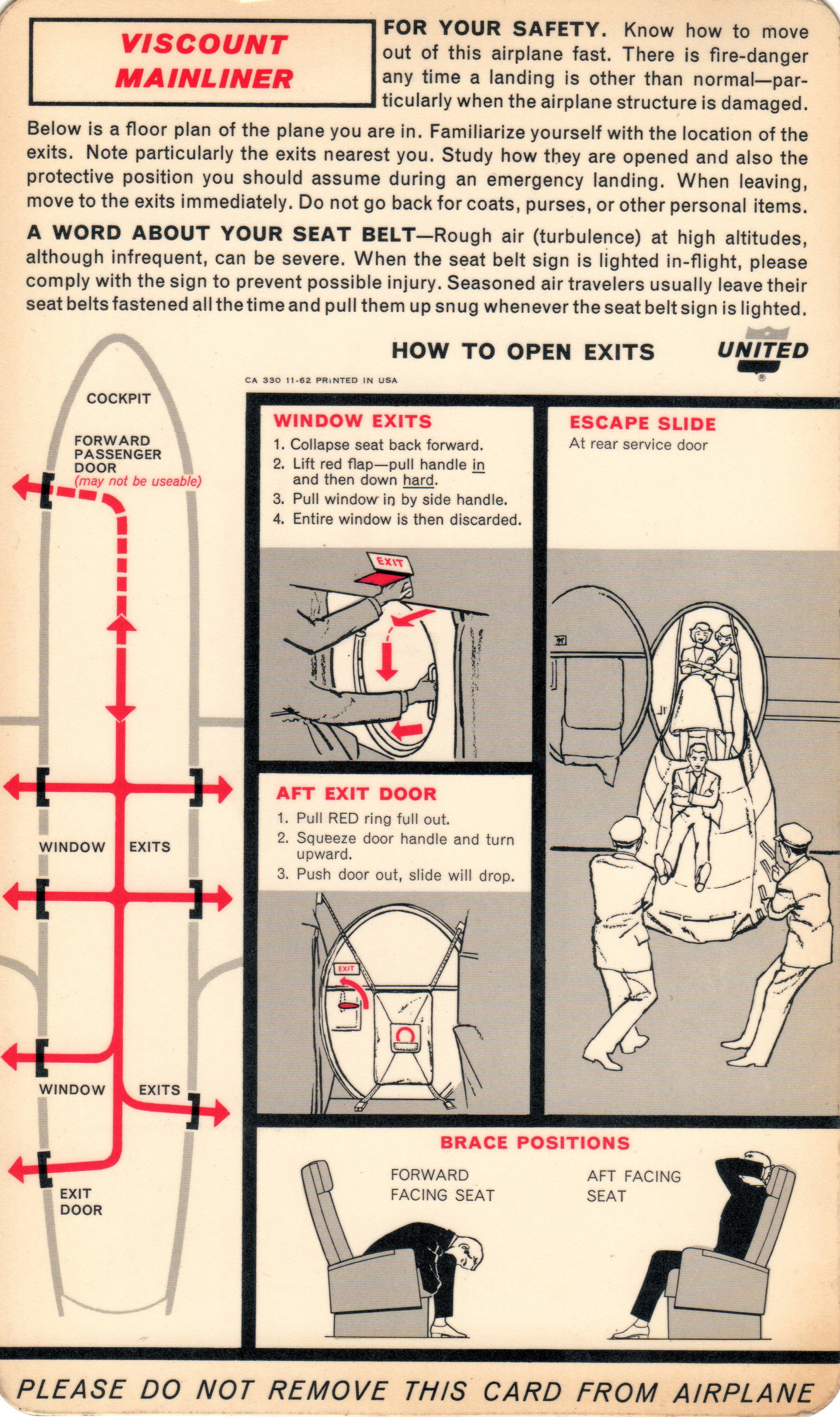 Newark airport, which had a great observation deck, was an ideal spot to look at the Viscounts, the D-6's and DC-7's that were still very much in use (for shorter flights) from Newark Airport. If I recall, most of the EWR flights that were coast to coast were one stop or more.  Nonstop flights were mainly from Idlewild (later JFK).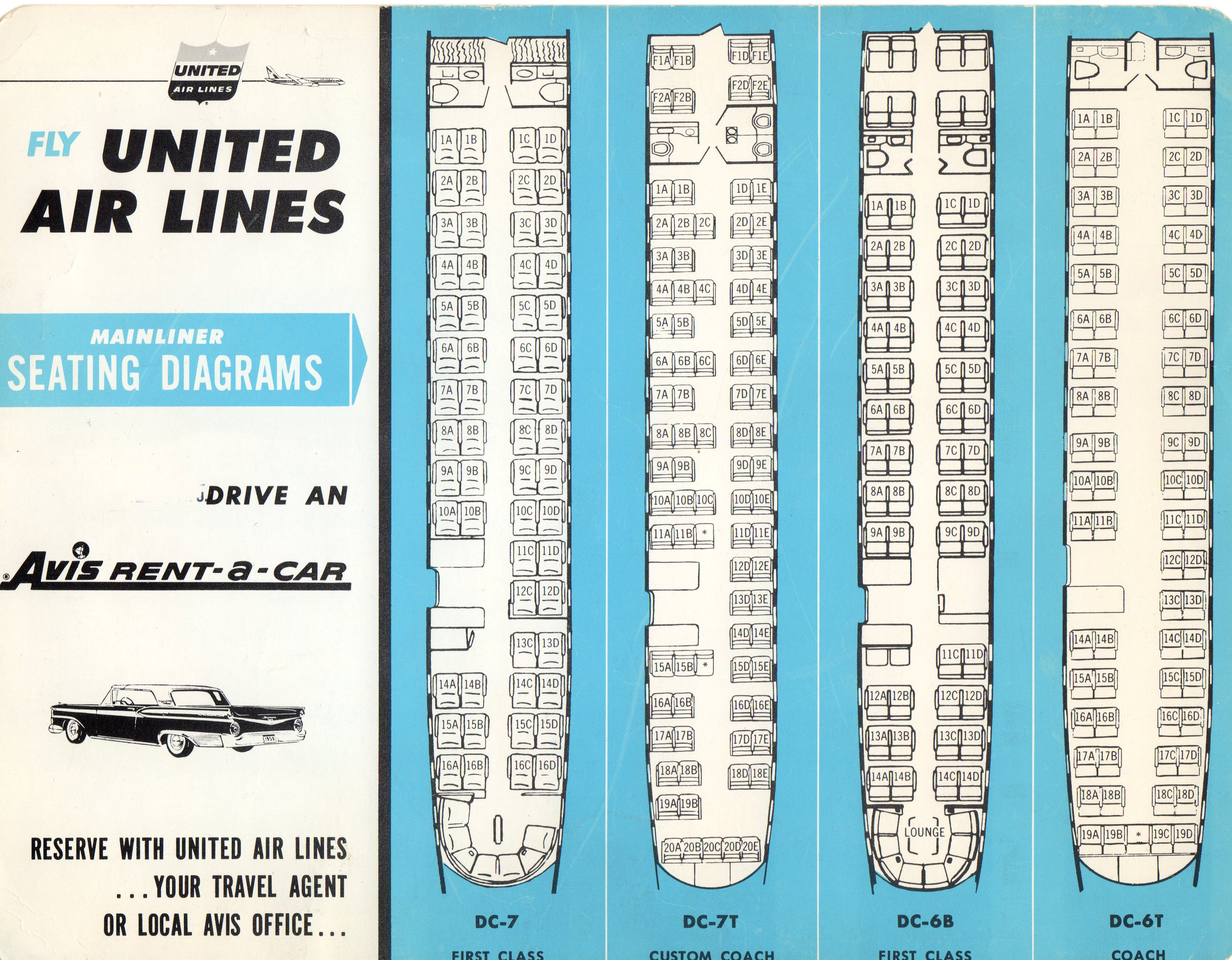 BOAC
This came from a travel agent.  About 3 miles from my house was an accommodating travel agency who would give me a copy of the old Official Airline Guide every so often.  I believe the OAG came out twice a month and were (for those who remember phone books) about the size of a major city phone book.  It fit nicely in my bicycle basket and gave me great reading pleasure.
If I recall this was a promotional brochure from BOAC that the travel agency gave out.  My guess is they knew I liked airplanes (I was getting the OAG) so they put this aside for me.
I never flew a Britannia, but I did see them from the International Arrivals Building observation deck at Idlewild, in New York.
Because of my interest in airplanes, while working at my college radio station, I put myself on PR lists for any airlines I could.  I recall getting a release about a charity event that BOAC was sponsoring.  The thing I recall was a stern message to the radio stations that the airline was to be called B O A C (four letters) not a called a word formed by the letters (pronounced like "Bowack").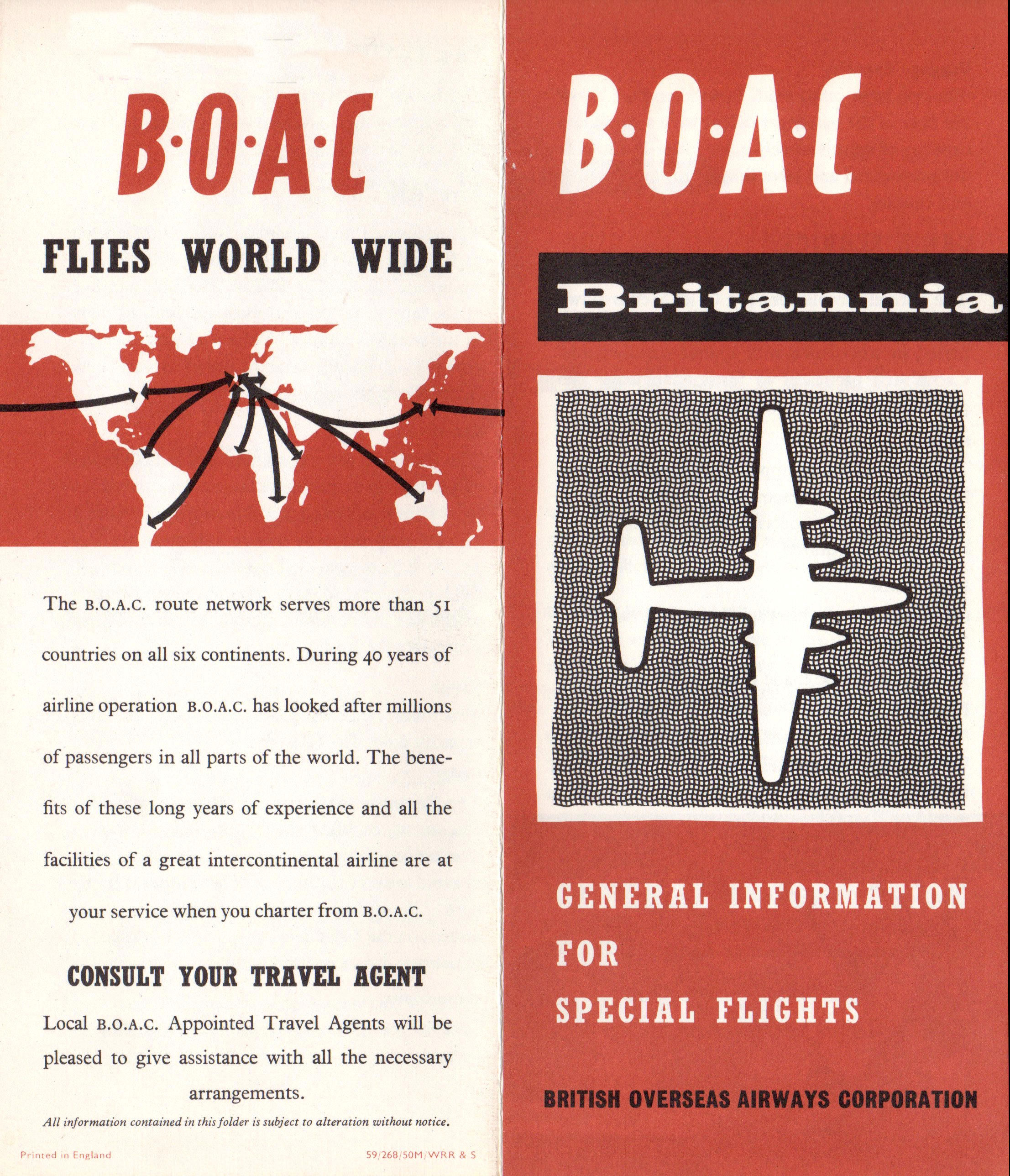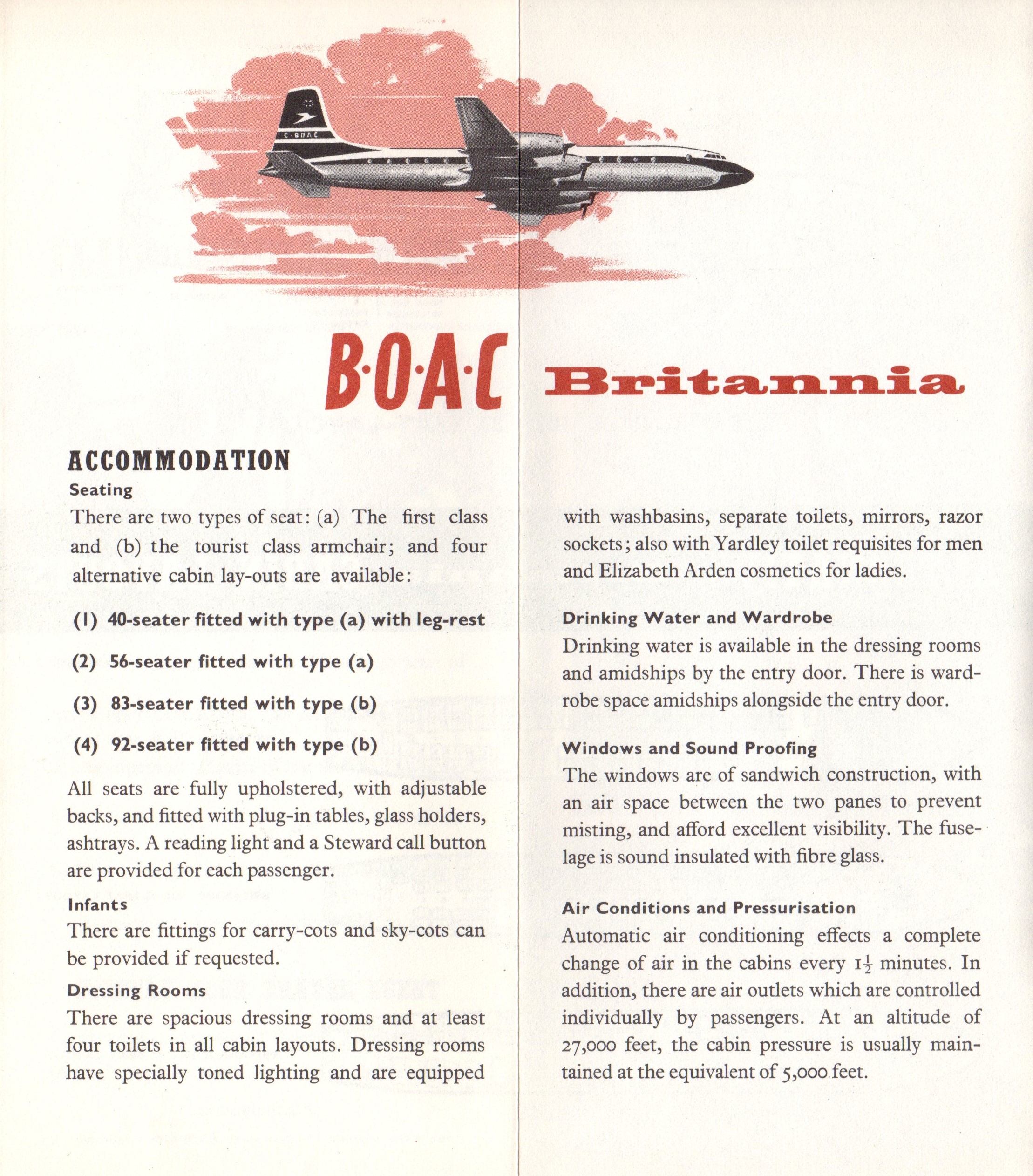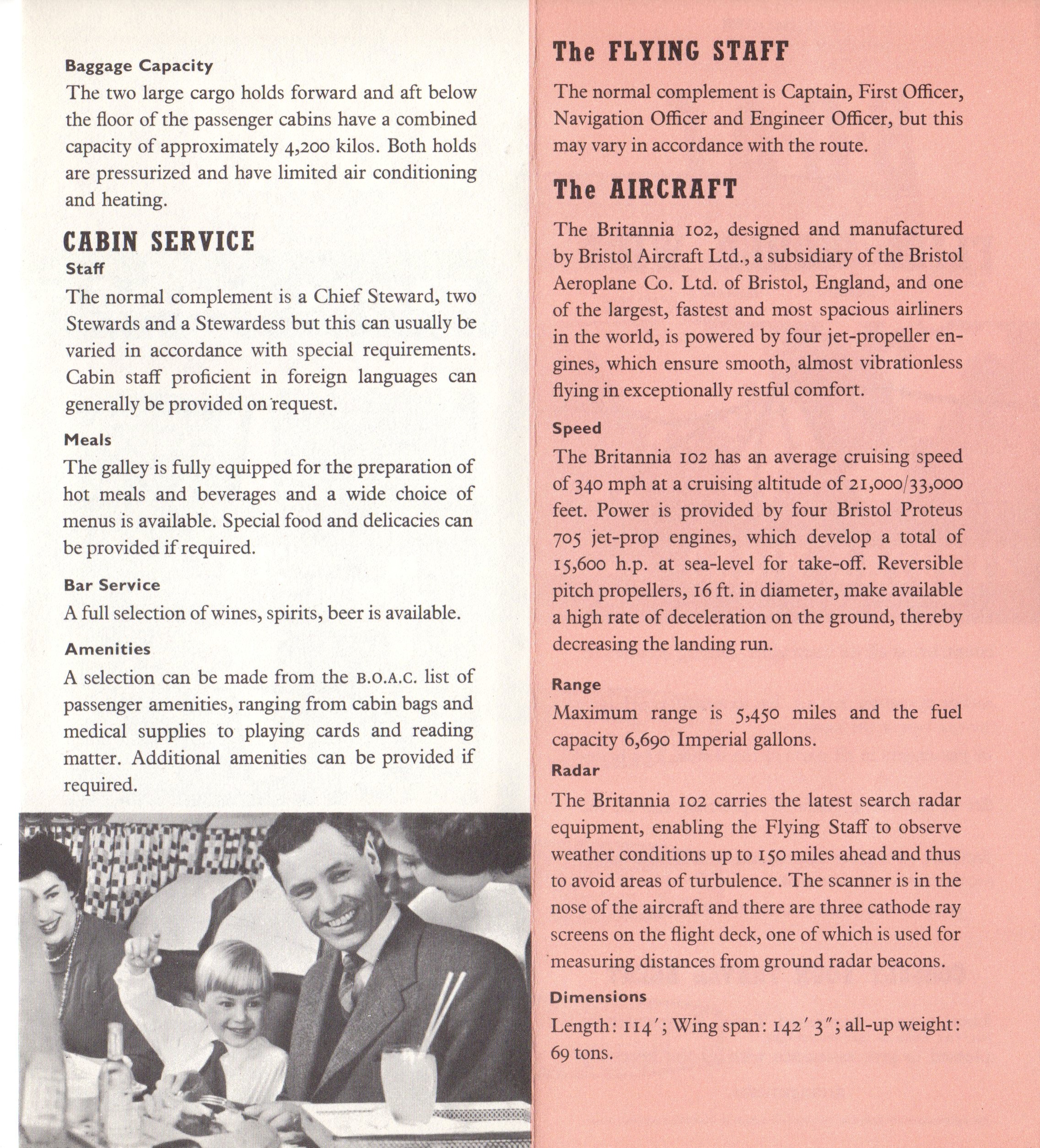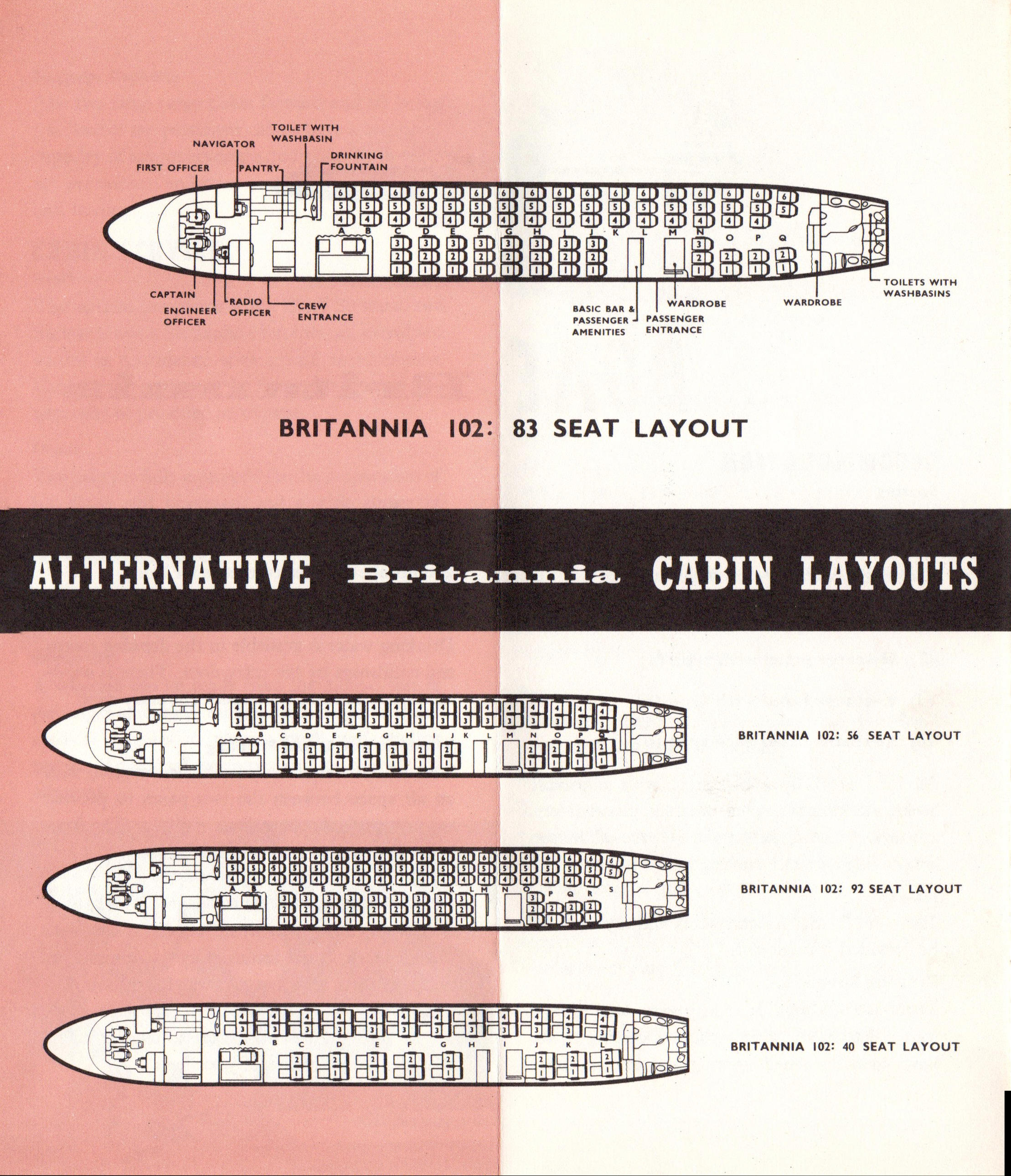 I hope you enjoyed this Prop series of articles.   The next series of articles consist of Jet aircraft.  
Lester Anderson
Trackback from your site.