Carriers of the Caribbean
Written by Charlie Dolan
As I continue to bounce around the globe, I thought that after the recent meteorological events of the past month called for a visit to the Caribbean. When my wife and I were stationed in Bermuda between 2002 and 2007, we experienced two hurricanes, but nothing like the devastation wrought on the Bahama Islands. We hunkered down for almost a full day during each event, but our houses withstood the winds. I can't begin to understand what the people on Abaco went through or when they will be able return to their former lives.
I will open the display with the wings of Bahamasair. I am not sure which of the wings has the proper orientation, but I suspect that the bullion thread wing is aligned properly. The solder on the metal might have allowed slippage during assembly.
The ALM insignia show six stars. The later insignia lost one of the stars when Aruba became independent. Air Jamaica was helped "off the ground" by Air Canada which sent crews to train the local pilots on the operation of the Boeing 727s, DC- 8s and 9s, some of which came from Air Canada.
The CDA cap badge of Dominicana shows the outline of the island of Hispaniola, with Haiti and the Dominican Republic in different colors.
With hopes that the tropical cyclone season ends quickly, I attach the wings and badges of the Caribbean carriers.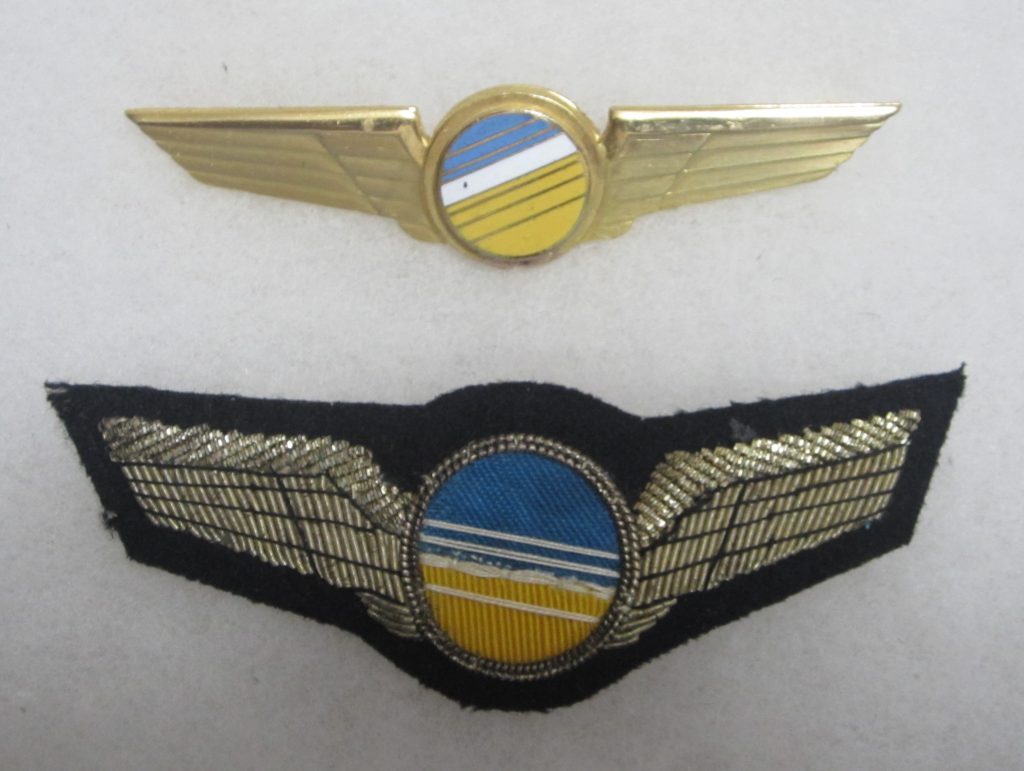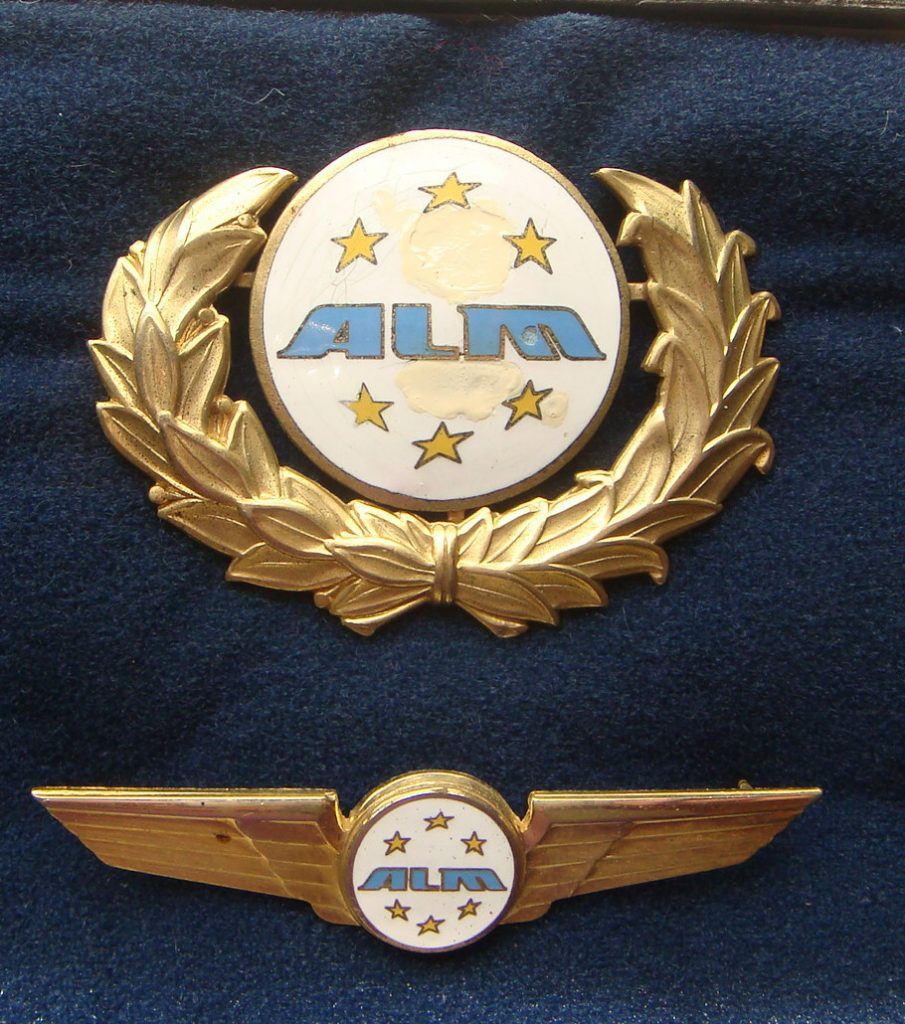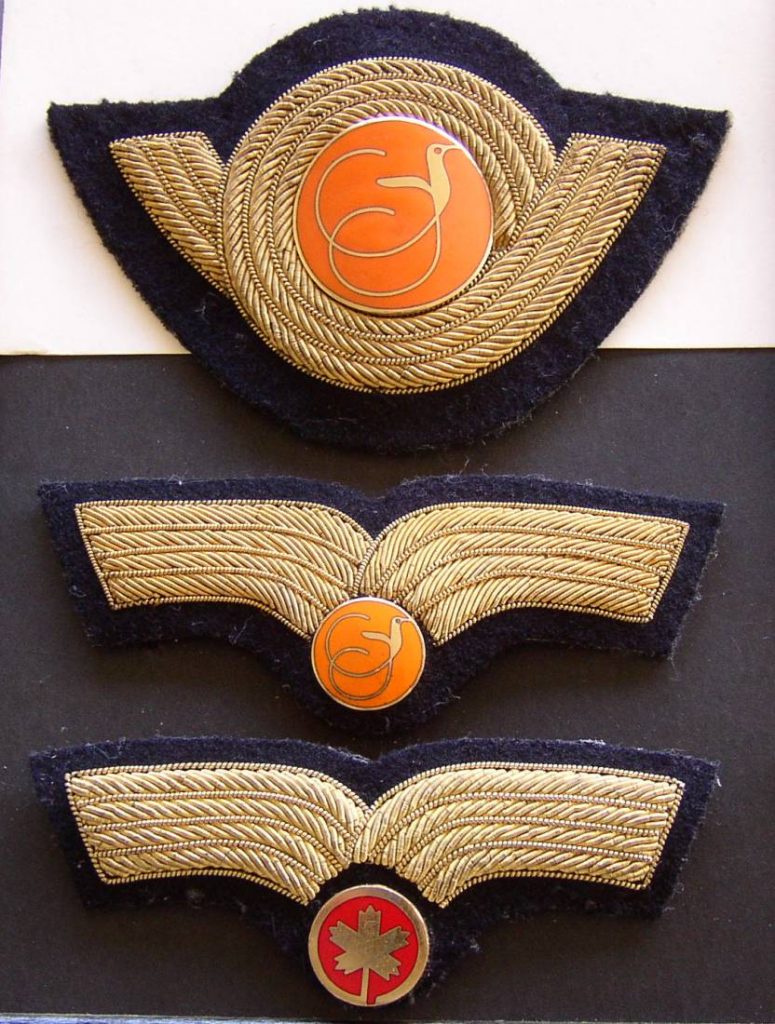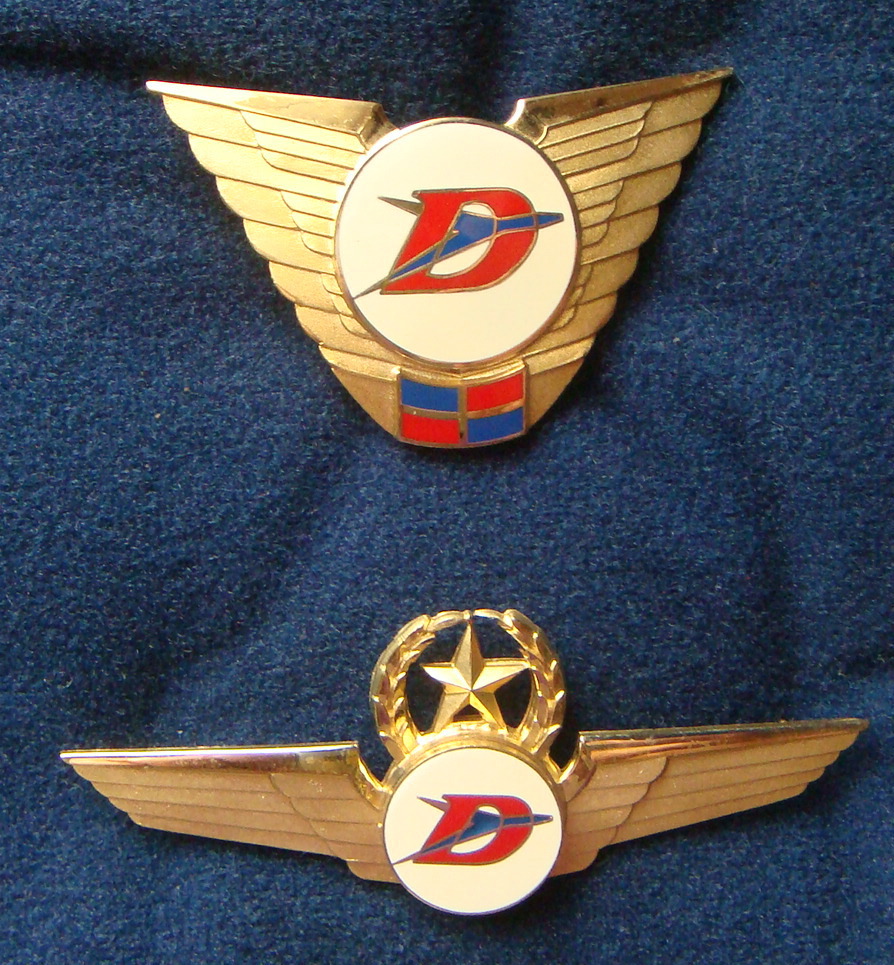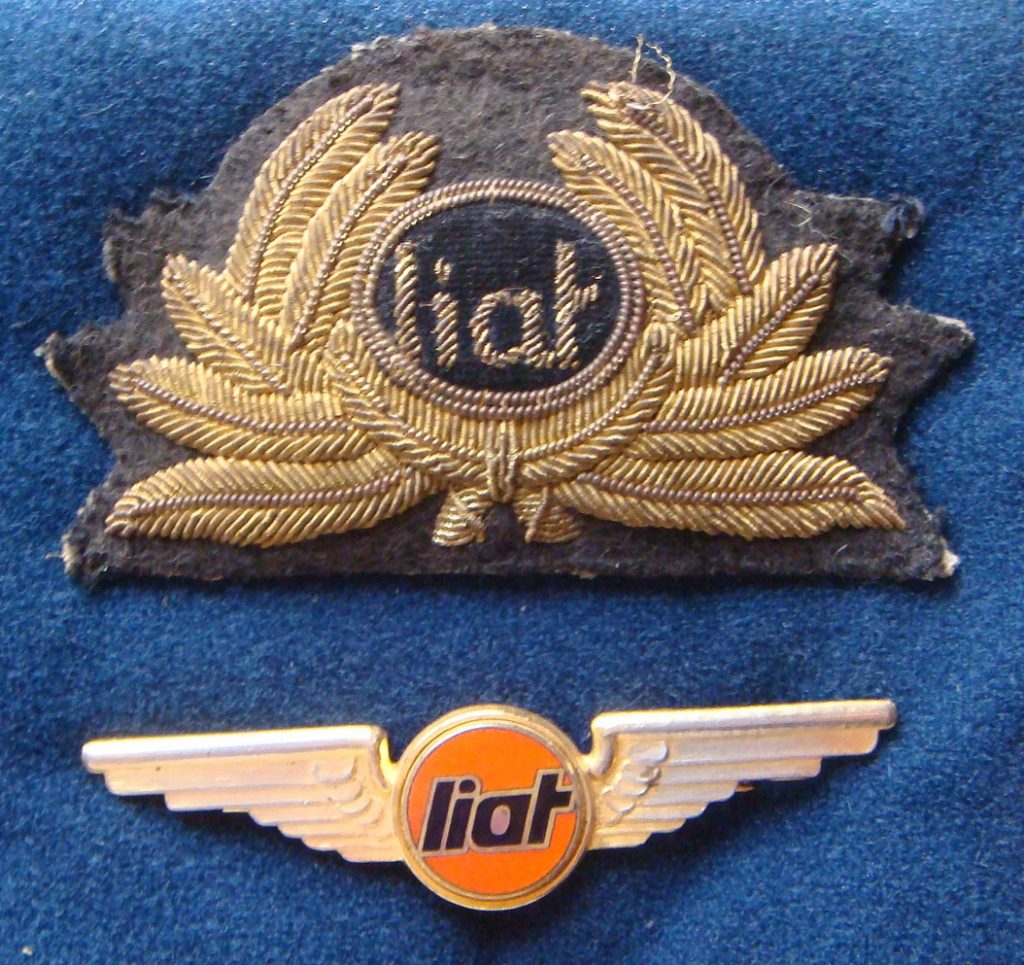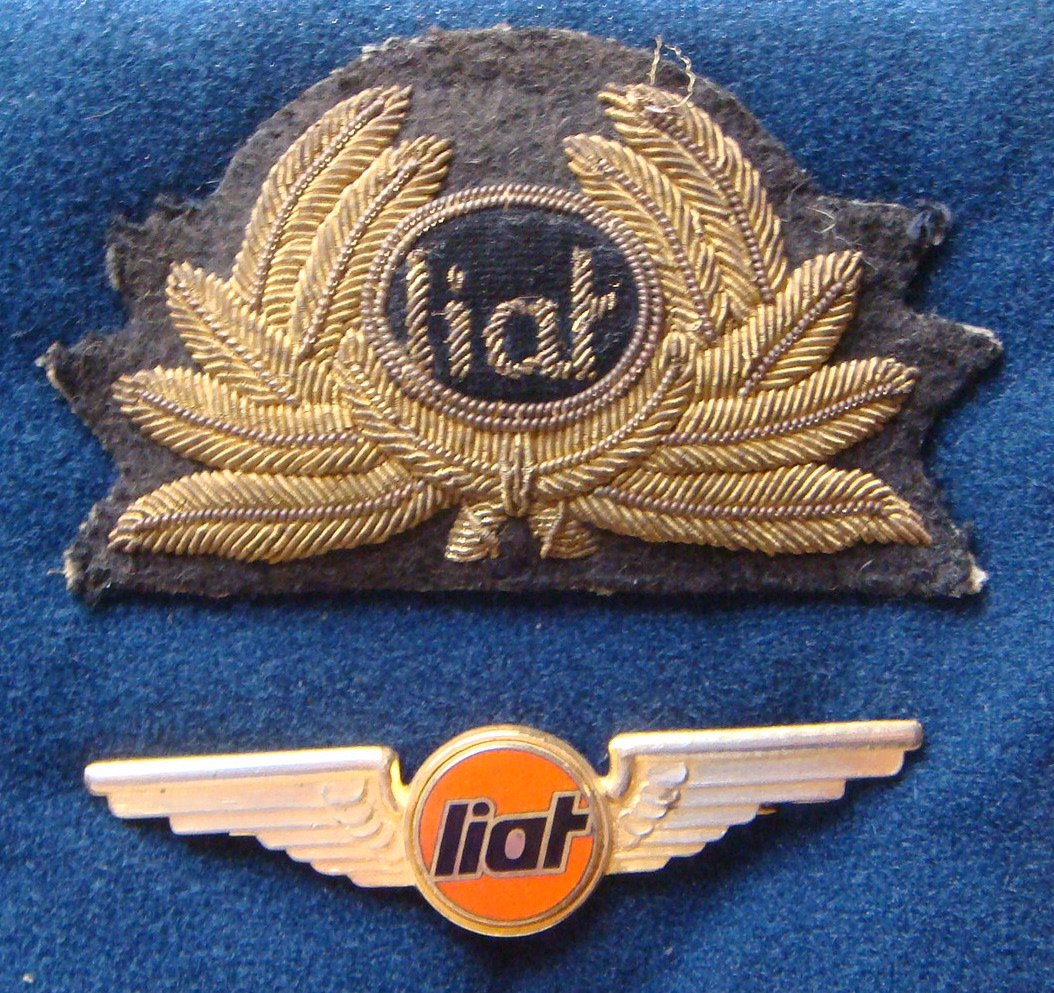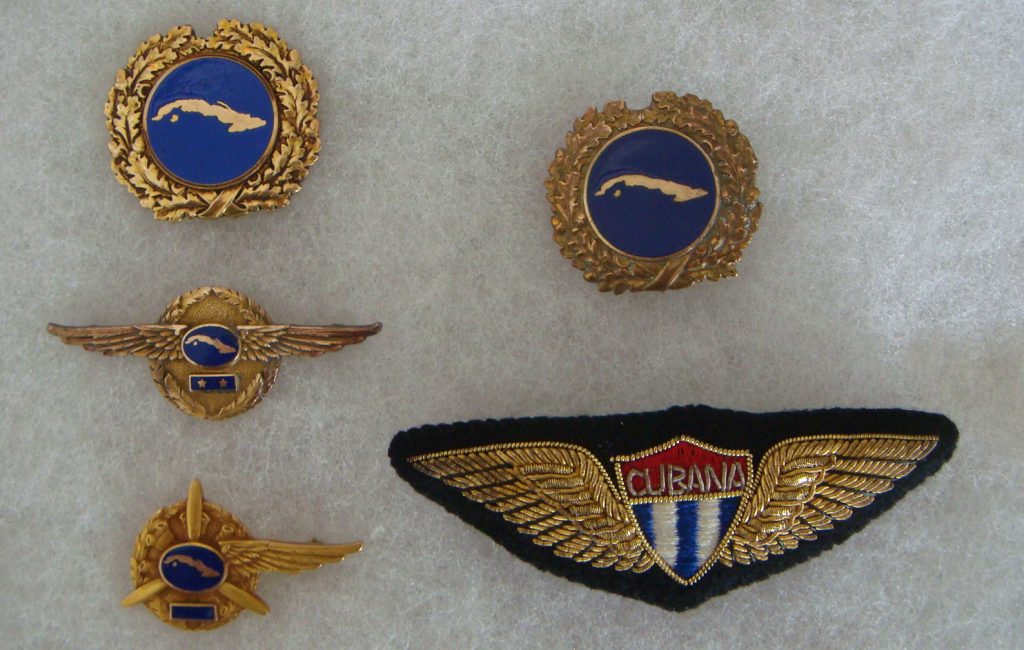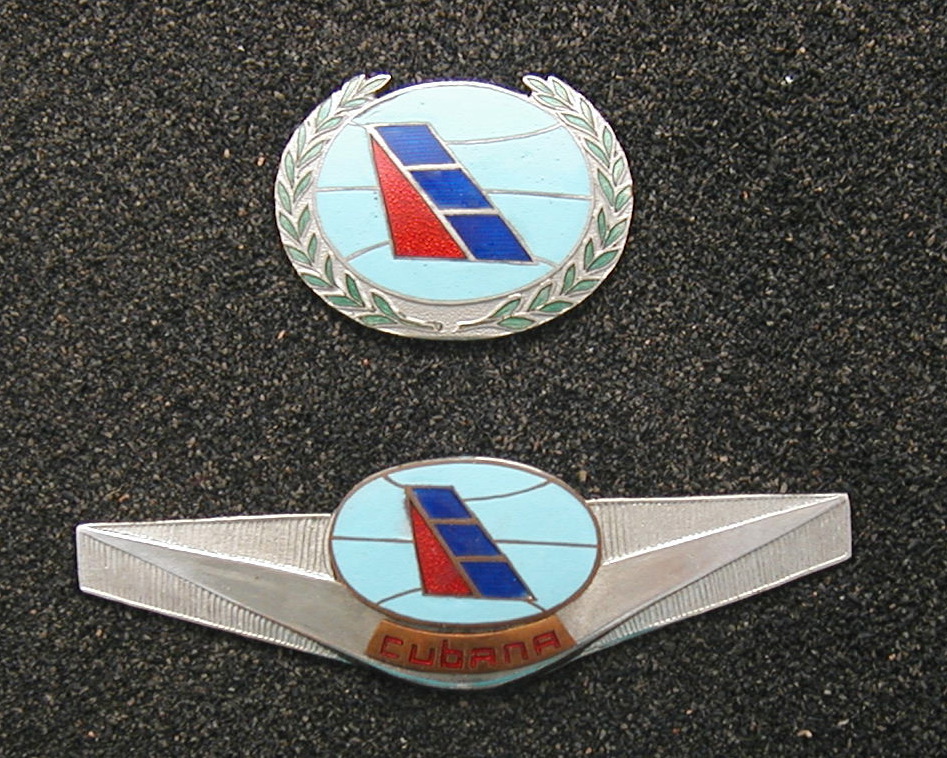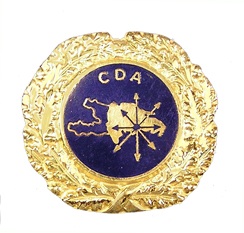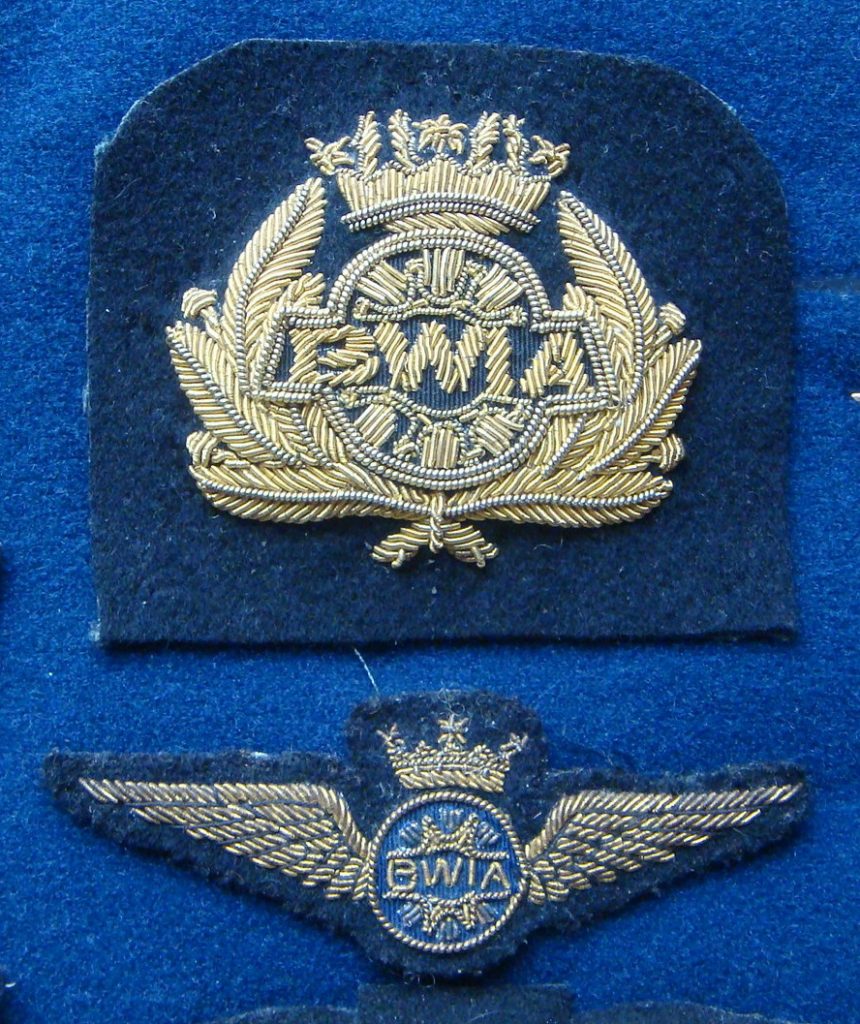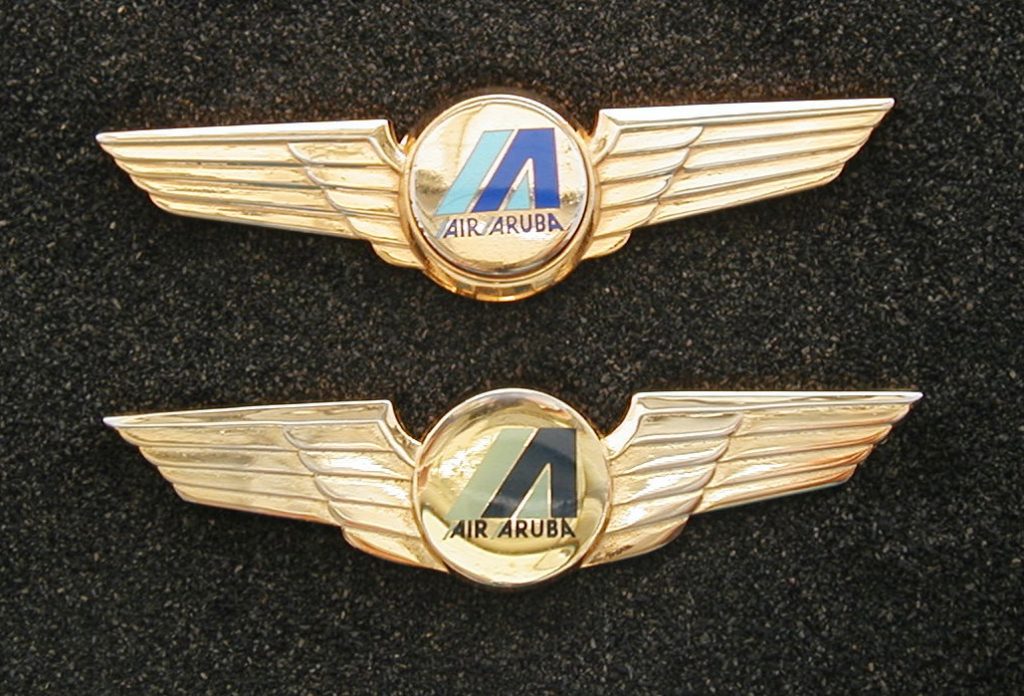 Trackback from your site.