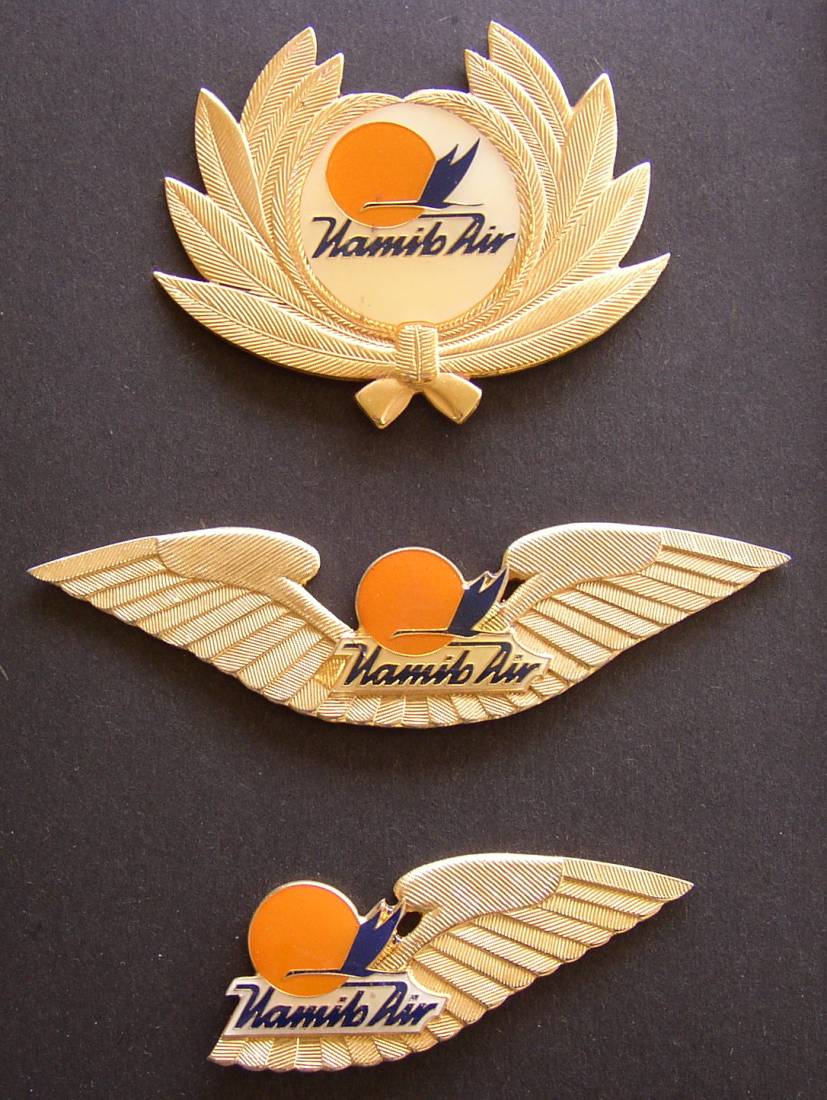 Back to Africa
Written by Charlie Dolan
When the Captain's Log went digital, I sent in my first column with images of carriers from Africa. Since then I have added a piece or two to my collection and have managed to get clearer images of insignia, which had been in my files, but were not up to publication level. So here are some other airlines which  are operating or have operated from headquarters in Africa.
I recently was given the cap badge of Air Congo filling a gap in my collection, which had existed for ages.
The Oman Aviation insignia were obtained in the early 1980s as I started my collection. As I began to gather data for this article I was unable to pull up much information on the airline. I went back to one of my first reference books, The Airline Hand Book of 1983-84 and found that Oman Aviation operated domestic scheduled and charter service supporting  petroleum development. Their fleet included five Fokker    F-27s, one DeHavilland Twin Otter, five Shorts Skyvans, a Beech King Air and a Cessna 206. It was one of those small air carriers which had impressive insignia.
Saudia has used at least three variations of crew insignia over the years in which I have been collecting. When I was working at BWI Airport a Boeing 707, registered HZ-ACK, arrived to pick up a member of the royal family. I had R.E.J. Davies book about Saudia with me and had the page devoted to the 707 signed by all FOUR captains. It seems that when a royal is aboard the crew is augmented.
So, I hope you will find these new images interesting and informative. I will arrange them in alphabetical order.
Trackback from your site.