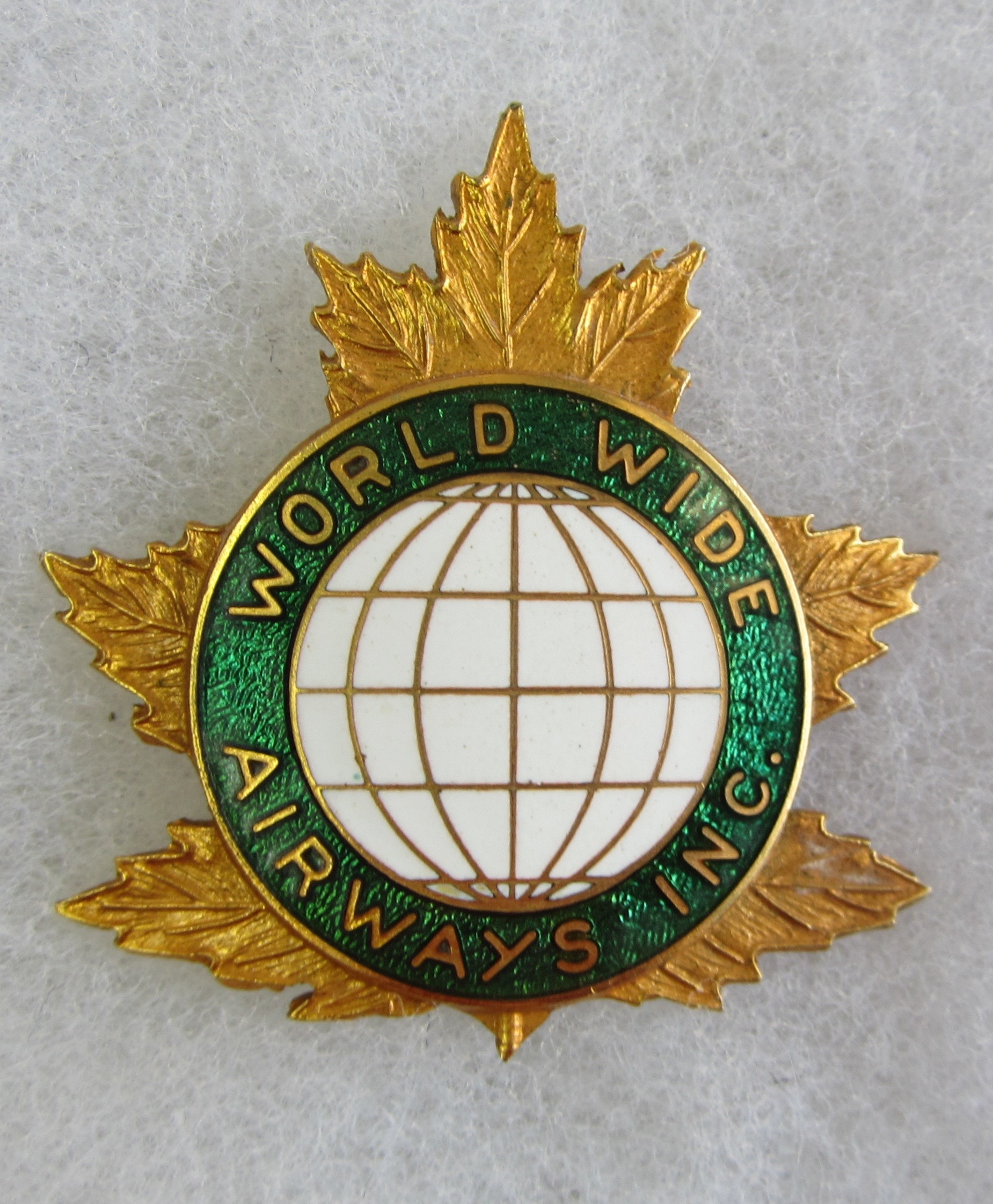 A Few More Canadian Carriers
Written by Charlie Dolan
Now that I have had a chance to thoroughly clean, organize and paint my garage, I found time to rummage through my images of Canadian insignia. Some of these are from way back in time (Quebec Aviation Ltd.) or were so short lived (Air Niagara?) that there are no references to them in my usual sources. Or them I will have to rely on memory.
Air Niagara – This carrier came into Baltimore Int'l on a charter flight with a Convair 560. I was impressed that the wing insignia featured a plane resembling the Concorde. If you dream, dream big.
Canada 3000 – They had a good run until the terrorist activities caused many carriers to fold their wings.
HMY / Harmony – The airline was founded by a gentleman who was dissatisfied with the services provided by other carriers.
Intair  –  Provided charter and scheduled service with Convair 560 and Fokker 100 aircraft in eastern Canada. Intair was able to take over Nordair's IATA code ND after Nordair was absorbed by Canadian Air Int'l.
Nationair Canada – Nationair operated from Montreal's Mirabel Airport with charter service worldwide. A fatal Hadj charter accident at Jeddah brought Nationair's maintenance practices into question. A lengthy strike by cabin staff affected operations adversely and the negative publicity about the quality of service led to the end of the carrier.
Odyssey International – This charter company was spun off from Soundair, a Canadian cargo carrier which had been operating since the late 1940s. After a very short period of operating, the mother company went bankrupt and Odyssey followed quickly
Quebec Airways Limited – Very little information about this airline, but impressive insignia.
This carrier used former military aircraft (C-46) carrying supplies to the DEW Line facilities in northern Canada. They also ran passenger flights to Cuba using Lockheed Constellations. The reason for the carrier's demise was listed as "political".
Trackback from your site.